Victoria Storm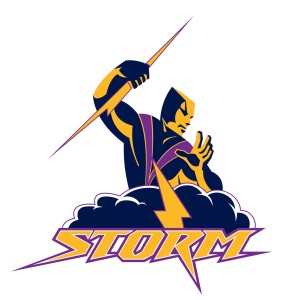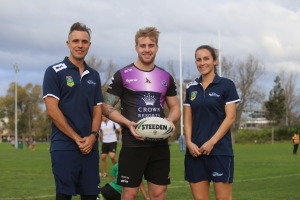 TFA AND MELBOURNE STORM
Touch Football Australia and the Melbourne Storm launched a partnership agreement between both entities in June 2016.
This partnership promotes a holistic approach to game development, branding and fan engagement across all levels of Touch Football and the Melbourne Storm Rugby League Club. The agreement will help further expose Touch Football and Rugby League to a wider demographic assisting fan growth in both forms of the game, particularly across Victoria but more widely due to the Storm's extend reach and fan base.
Touch Football Australia, CEO, Colm Maguire sees the partnership as multi-faceted and mutually beneficial; affording both organisations and members several aligned opportunities.
"We are delighted to announce the forging of even closer links to the Melbourne Storm organisation and brand" Maguire said prior to kick-off at the Storm's recent NRL Premiership match against West Tigers at AAMI Park.
"This is the culmination of an enduring relationship and long-term support informally of our two sports in Melbourne. Through this agreement, the partnership is now elevated and enhanced as another example of the NRL partnership driving stronger collaboration.
"I thank the Melbourne Storm and their team for all of their support to date. We believe this to be market-leading in terms of collaboration across codes and clubs. This is a very significant milestone; with a host of exciting initiatives and activations and in context of broader integration opportunities with the NRL clubs," he added.
"The agreement that we have struck incorporates multiple opporunities but essentially the reach, profile and branding opportunities are significant for the sport of Touch Football and in a prime location as Victoria. Other opportunities including sponorship of the Touch Football Victoria high performance teams and Storm-aligned uniforms, facilities, future investments and joint marketing."
According to Dave Donaghy, Melbourne Storm CEO, the relationship aims to also create pathways for players through competitions, game day activitations and by enhancing stakeholder relations.
"We are thrilled this agreement with Touch Football Australia will see the elite Victorian male and female teams play under the Storm banner," he said.
"Touch Football is one of the highest participation sports in the country and our partnership with TFA will help continue to provie pathways for males and females to pursue their passion for rugby league, particularly in Victoria."
Touch Football Victoria is proud to represent the Melbourne Storm brand and will look to sustain excellence and success at the Alliance Cup, National Touch League and National Youth Championships as the Victoria Storm.