National Youth Championships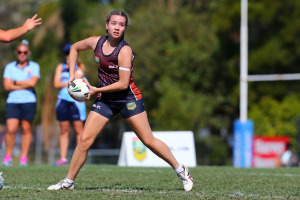 The National Youth Championships is an U18 National event held each September.
A Northern Territory U18 Boys and U18 Girls team compete against teams from the other States and Territories.
This is an outstanding event for our players as well as coaches and referees to expose themselves to high levels of competition as well as give themselves the opportunity to be idenitifed for higher honours.
For futher information on the National Youth Championships please contact Aleisha Molynuex on aleisha@touchfootball.com.au or 89270532