All about our Junior Competition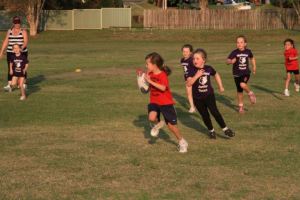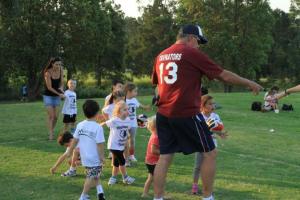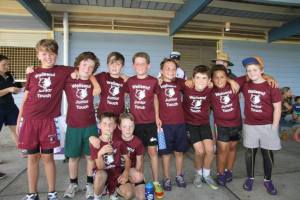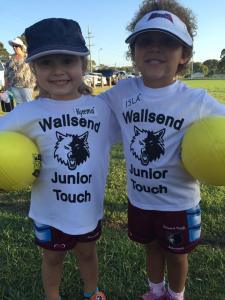 Welcome!!!
Our NEXT Junior Comp commences 



Tuesday 28 AUGUST 2018





12 Week Competition with Finals




We do not play on School Holidays



(We only run 1 Junior Comp each year in 
the warmer Months)

To view the full dates and rounds go to The Junior Comp 
By-Laws 
(Under COMPETITIONS ABOVE)


CUBS Program for 4/5/6 Year olds

7s & Under Girls & Boys

9s & Under Girls & Boys

11s & Under Girls and Boys

13s & Under Girls and Boys

15s & Under Girls and Boys
NOTE - We are running an Under 17s division is now part of our Wednesday night comp. Please follow the senior comp process for teams wishing to play.
Online Registrations will be 
available in July 2018
Wallsend Wolves Touch is committed to supplying a quality, fun and well managed junior sport for our children. Playing touch football allows children to be active and fit, and provides opportunities for them to participate in a sport with school friends and sibling.
Wallsend Touch offers a wide range of social and competitive competitions all week long. With games for everyone of every age, our competitions can offer you the exercise, competitiveness, socialising and enjoyment for all.
We cater for age divisions starting from 4 yrs Boys and Girls all the way up to Under 17Boys and Girls. The junior competition (both nights) allows for both the friendly and competitive games to be played with multiple divisions available for all age groups.

TUESDAY NIGHT
CUBS Skill Development, 7s & Under, 9s & Under, 11 & Under, 13 & Under, 15 & Under
Tuesday Night caters for both boys and girls teams. Wallsend Touch offers both 'team' and 'individual' registrations to help provide the sport to all kids who love it.
Season Format: 
Our new junior season format is still in the traditional 'summer competition' style. The season now runs from September to December, avoiding the Christmas School Holiday period.
Game Times:
Each competition game times will vary depending on the number of teams entered that season. There can be anywhere up to 4 time slots per competition night, once again depending on team numbers. However, the first time slot for each junior competition night will usually commence at 5.00pm. Draws are provided for a preliminary 3 rounds at the start of competition, then regarding may occur, and the remainder of game times for the complete season becomes available on our website, after round 3 and before round 4.
AGE GROUPS for the 2018 Junior Competition –
Cubs 4, 5 and 6 year old Play

7 and under – turning 7 or younger this year - 5 a side

9 and under – turning 9 or younger this year - 5 a side

11 and under – turning 11 or youger this year - 6 a side

13 and under – turning 13 or younger this year - 6 a side

15 and under – turning 15 or younger this year - 6 a side
When does the next Comp Start?
Junior Comp - 28 August 2018
CUBS Program - 9 Oct 2018
HOW DO I REGISTER?
Registrations are will be available in July 2018
Keep checking here or for notices on our Wallsend Touch Facebook page.
When Registrations are LIVE, click on the 'Competitions' heading at the top of the page, and select 'Online Registrations - Juniors'. All the details are there regarding the options for registering your team.
For further information about the Junior Comp click on 'FAQ' in the header above.
Hope to SEE YOU and YOUR family on the park in 2018!!