Senior Competition Information & By Laws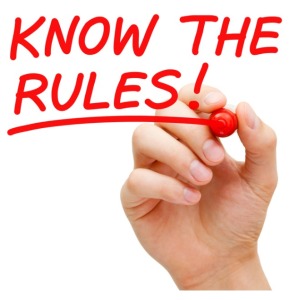 Playing Rules are as per the Touch Football Australia (TFA) 7th Edition Rule Book. However, Wallsend Touch also implament additional "By-Laws" which must be adheard to at all times. These additions are as follows.
COMPETITIONS AVAILABLE – beginners to elite players are very welcome
MONDAY NIGHTS - Mens and mixed competitions (Min age 12), Mens 35s - 35 years and above in the year of the competiton

WEDNESDAY NIGHTS - Men's and Women's Social competitions (min 12 years) PLUS our Super 6's in Spring (great for representative players - Min age 14 yrs))
TEAM REGISTRATION PROCESS -
All our registrations are taken via the online process outlined below.
Pick you team name prior to commencing this process.
NOTE - Team names must not be offensive and it is at the discretion of the night supervisor or committee to request a team manager to change a team name at anytime. Please choose wisely.
1. Team Managers - Register your team details online byclosing date, very quick and easy process. NO MONEY NEEDS TO BE PAID AT THIS STAGE.
2. Confirmation email then sent to the Team Manager with a link to forward onto your players so they can register themselves.
3. Each of your players MUST pay the player registration fee when they register online via Visa or Mastercard. Early bird fee ends on day prior to comp starting
4. Players MUST register prior to taking the field AND all teams MUST have minimum registrations by round 3. Teams can add players to their team via the new casual rego process, OR permanent players can be added by Round 7.
5. Each round players will be required to sign on prior to taking the field.
N.B. Wallsend Touch will also be offering members to do the online registrations at the clubhouse for those seeking assistance.
AVAILABLILITY OF ONLINE DRAWS -
All draws are available to view via the website under 'FIXTURES' approximately 2 days before the competitions begins.
You can also download the app from the App Store called - FOXSPORTSPULSE - to your smart device (iphone, ipad etc) to view the draws and results.
PERMANENT PLAYERS PER TEAM -
A permanent player is one who has paid the full registration fee for that team.
Minimum = 9 players per team
Maximum = 14 players per team
New permanent player registration will be taken up to and including Round 7.
NOTE – If your team is struggling to seek 9 players, please contact the administration officer as we do keep a list of individuals looking to join a team. If you still do not have the minimum number of 9 players, we may still accept your team as long as a full 9 registrations are paid. Please contact the administration officer for further information.
WITHDRAWN PLAYERS
Players who withdraw may be de-registered. Once a player has played in one or more games NO refunds will be given (no exceptions). Players may only play in one team in one grade in each competition.


CASUAL PLAYER REGISTRATION
Do you have friends who wouldlove to play but can't commit to the full comp?
Do you sometimes have some players that can't make it due to work, or injuries, which leaves your team short?
Well, don't fear!! Casual Regos are here!!
We have now introduced a casual registration process where, as soon as your team has registered the minimum number of players, any player can register to your team for $15 per game. They just pay on the night, fill out a paper rego, and can take the field. These 'casual' players can not play finals, unless they pay the full registration fee.
The casual registration process is as follows:
Team MUST be paid in full and have at min players registered.

Team can bring in a player on a night and pay $15 and complete a casual rego form that is kept in folder. They sign on sheet for that night only. Can not play finals as casual player.

Team can not have more than 14 on the one night on sign on sheet.

Casual player must pay $15 per game, once they play 6 games, they only need to pay another $5 or $10 (depending on division) and they reach $95/$100, then become a permanent player in team (as long as there are no more than 14 permanent players). This player can not participate in finals.
REGISTRATION FEES FOR SENIOR COMPETITION
Your players will need to pay the fee when they register themselves to the team via the online process.
ALL OTHER DIVISIONS
EARLY BIRD FEE-




Online Payments ONLY ALL Players- $90

FULL FEE - After early bird has ended-




Online ALL Players- $100

SECOND OR MORE TEAM REFUNDS
Players registered in more than 1 team will receive a $10 discount when registering online.
SCHOOL STUDENT REFUND
Receive $10 discount when registering online. (Proof of school age eg. Birth cert.)
PENALTY FOR UNPAID REGISTRATION FEES
ANY TEAM WHO HAS NOT PAID FOR A MINIMUM OF PLAYERS BY ROUND 3 OF THE COMPETITION WILL BE UNABLE TO TAKE THE FIELD.
INSURANCE COVERAGE -
VERY IMPORTANT –
Players should consider having their own insurance, as the cover provided by the Touch Football Australia scheme through which Wallsend Touch Association players are insured is limited.
The insurance DOES NOT Include time off work due to injury.
• Should a player sustain an injury and wish to make a claim, they are to call Sports Cover on 1300 736 390 (toll free) within 30 days of injury . Alternatively, you can send an email to claims@sportscover.com
• Injuries should be noted on the Injury Form located at the Supervisors desk in the clubhouse on the night of the competition.
ADDITIONAL RULES - WED LADIES & MEN SUPER 6 TOUCH
Points System – 1 point for loss, 3 points for win, win from drop-off 3 points, loss from drop-off 2 points

If in the case of a draw we will go to a drop-off




 - Begin with 4 players on the field




 - Drop off of player every one (1) minute

If after 5 minutes there is no touchdown a draw game will be awarded and each team will receive 2 points

Team who loses toss at beginning of game will tap off

Bonus Points – Teams scoring 5 or more tries will receive 1 bonus point on their progressive points
TEAM GRADING
Teams will be graded and placed into competitions that suit their ability and night preference. The committee reserves the right not to accept any teams who may endanger the competitiveness of the overall competition.
If after grading a division does not have enough teams to run a viable competition the committee reserves the right to either combine a division, adjust the competition to suit the circumstances, or not to run that division. Teams will be contacted as to the reasons and possible solutions.
The committee reserves the right to promote and relegate teams to another division after the competition commences. Teams will remain on the same night. The committee will do so prior to round 5 unless extreme circumstances prevail. Teams that are re-graded will be awarded an average progressive point of the division they are entering.
SHIRT COLOURS CLASHING
If your colours clash with the oppositions during the season, teams willneed to use the clubs spares shirts. On the first ocasion the home team will change on the second occasion the away team.

UNIFORM RULES
The Associations rules regarding player's uniforms are listed below for your benefit. It is your responsibility as Team Organiser to ensure your team abides by the rules. The rules state that all players must be correctly attired in the teams uniform i.e. as listed on your Registration Sheet. Specifically this means: -

1. PLAYING BAREFOOT IS NOT PERMISSIBLE.

All participating players are to be correctly attired in team uniforms approved by the Association. Uniforms consist of upper apparel, shorts (or briefs for female players) and socks with footwear.
2. FOOTWEAR - Shoes without screw-in studs or cleats are to be worn by all players
3. IDENTIFICATION NUMBERS - All players are to wear an identifying on the upper garment numbers. They must be iron-on or printed or no touch down will be awarded if they player scores a touch down. If worn on sleeves the numbers must be positioned on both sleeves. No two players in the same team may wear the same number. Numbers are available at the clubhouse.
4. JEWELLERY & FINGERNAILS - Players are not to participate in any match while wearing any item of jewellery, which might prove dangerous. Long or sharp fingernails are to be trimmed or taped.

OFFICIAL REFEREES
As most players in our Association know we have problems in getting referee's from time to time for matches. We have tried various schemes to try to entice new referee's, including raising payments, offering bonuses and getting our Representative players to referee matches but all attempts have only resulted in minor success. You, the players need to realise that without referee's you do not have an Association. No matter what you think of the referees, if you do not start supporting the Association in its attempts to get new referee's you will not be playing games. This support includes supporting referees instead of harassing them, doing your duty referee allocations as required and trying to persuade some of your players to take up refereeing. One of the problems we have is that some players think they can harass and intimidate referees and that the referee will keep coming back. Think again, we lose referees because, like you, they do not want to, and should not have to, take abuse from players or spectators. Penalties for any player sent to the judiciary for harassing referees in any manner will be severe. If your team plays the game and leaves the referee, no matter how good or bad, to referee the match, then maybe we will get more referees to stay and also improve the standards.

DUTY REFEREES
All our senior teams do not need to supply a duty referee. The cost of the referee is included in the player registration fees.
Some Junior teams will need to supply a duty referee when they are rostered on (times and dates will be shown on the draw). For any duty referee assignment you fail to meet, your team will loose FOUR (3) points.
Any persons wishing to become referees are asked to see the Director of Referees in the referee's room on any game night.
SEND OFFS & PERIODS OF TIME
A Referee may send you for a Period Of Time, the duration of which is at his discretion.

You must take up a position behind your opponent's goal line.

A second P.O.T. in the same game will incur an AUTOMATIC TWO (2) WEEK SUSPENSION. THIS IS NOT APPEALABLE. (N.S.W.T.A. RULES)

Any player sent off for the duration of the game will incur one of the following: (the referee must notify you and your captain):-




*An AUTOMATIC two (2) WEEK suspension - suspension from the team in which the dismissal occurred (THIS IS NOT APPEALABLE)




*An AUTOMATIC two (2) WEEK suspension - suspension from the team in which the dismissal occurred (NON-APPEALABLE) plus judiciary




*For these send offs you must go to the side-line

If you are in any doubt please get your captain to check with the Director of Referees or the Supervisor.
JUDICIARY NOTES
Players informed by the Administration Officer, in writing, that they must attend judiciary will be required to attend at the Clubhouse at a date to be determined. If in any doubt about send off circumstances please check with the Director of Referees or the Night Supervisor before leaving the fields.

GAME START
Games are 35 minutes with no half time. If a team does not have 4 players for 6 a side, on the field ready to play when the first siren sounds, they will be given five (5) minutes before the game is declared a forfeit with the opposing team being declared the winner.


FORFEITS
· If a team is forfeited against then they will receive three (3) competition points (you will receive a 5 - 0 win)
· Teams who forfeit games without notice will be fined a loss of 3 points
· A notified forfeit will result in a loss of two (2) points. Notification must be received by the NIGHT SUPERVISOR no later than 5.00pm the day prior to the game.(Minimum 24 Hours notice)
· Any team who forfeits two (2) games cannot take part in the Semi-Final series.
· Any team who forfeits three (3) games will be automatically omitted from the competition.

If your team is having problems with a player shortage please see the Duty Officer who may be able to assist you.


POSITIONS FOR FINALS SERIES
In the event of a draw at full time in the Semi-finals, Finals & Grand Finals the "Drop Off' system will be used. The extra time will commence with one (1) less player on the field. After both teams have had the ball the first scorer will be declared the winner and the game will end immediately. If there has been no score after 2 minutes the siren will sound and one (1) player from each side will leave the field. This will happen every 2 minutes until there are only three (3) players from each side left on the field. The game will then continue until a touchdown is scored. Players may substitute during the extra time as normal.
INCLEMENT WEATHER
Our Association endeavours to get most rounds played, therefore, if there has been rain we normally avoid calling games off until as late as possible. That being the case, a message is placed on the web www.wallsendtouch.com.au or become friends on our Wallsend Wolves face book
*** RULES SUBJECT TO CHANGE ***

*** RULES & BY-LAWS : AS OF MAY 2014***

For further information, please contact the Club Administrator.
admin@wallsendtouch.com.au