Our History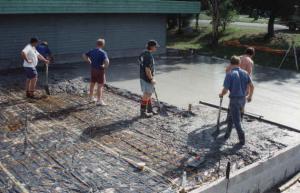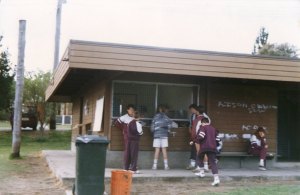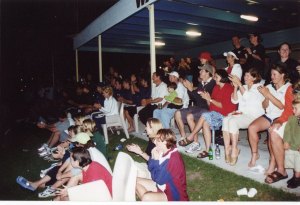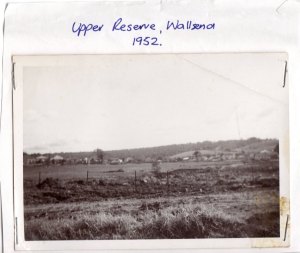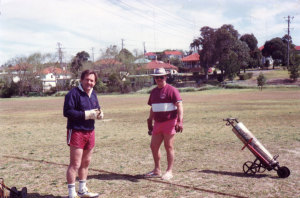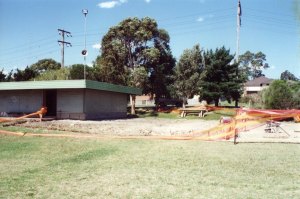 Intially known as Newcastle-Wallsend Touch Association, Wallsend Touch was formed in the Summer of 1982 under the Founding President, Harold (Puddy) Miller.
The competition started with 18 mens teams in two divisions. The following year, 1983, we ran our first Mixed Competition at Crystal Palace Soccer Club (Now where Wallsend Plaza stands).
With the closure of Crystal Palace, we were forced to use soccer fields, rugby fields to run our competitions in Winter and all monies raised through the Winter were paid to these clubs.
It was decided in 1990 to apply to the council to put lights up at our new fields at Upper Reserve, Wallsend . This was approved, and we ran our Winter 1991 competition for the first time at Upper Reserve (Our own fields!).
In 1986 we ran our first Junior Competition with 54 Junior players. This was run by Barb Watsford and Ron Andrews. The Junior Competition was run by the Senior Committee up until 1997 when we formed our first Junior Committee with Lynda Knowles being elected as our first Junior President.
Our committee from the very beginning were concious of the fact that to gain a foothold in the sporting fraternity in Newcastle, we had to be financially sound, be involved in the community (such as Sports Councils) and become pro-active in establishing a highly successful organisation reknown around Newcastle.

Our goals were recognised in the years following where we have gained the following recognition:
1999 Radio Station NXFM - listener Poll 2nd Place behind Newcastle Knights as 'Best Sporting Organisation in Newcastle
1999 NorthPower Sports Awards Administrator of the Year - Julie Andrews (Over highly recognised Newcastle Knights)
2003 New South Wales Touch Association Administrator of The Year - Julie Andrews
2003 New South Wales Touch Association Affiliate Of The Year
2004 Newcastle City Council Sport Awards Finalist of 'Sporting Participation Award
2005 Inaugural NSW Hornets Championships Club Champions
2005 The Academy of Sport Awards Sporting organisation of the Year
In 1994, a small but dedicated group led by Brian Russell & Ron Andrews had plans (over a few ports) to build our own purpose-built clubhouse. This was completed for our Summer 1995 Grandfinal Day where our players could enjoy a cold beer or beveridge (legally) as we had also obtained a caterer's licence.
One of the most important issues from our Associations point of view was to recognise our State & Australian Representatives. On one of our walls in the clubhouse are photo's of these players.
In August 1997, Wallsend Touch Association employed Julie Andrews as Administrator to run the day-to-day organisation of a large competition. Julie was our secretary for 7 years prior to her employment.
To assit with the running of a competition of our size, we appointed 'Night Supervisor's" who are paid an honararium to run our Monday, Tuesday (Junior), Wednesday & Friday Night Competitions. Wallsend Touch Association started entering teams into NSW organised tournaments in our first year and has continued to be a strong supporter of Regional & State Tournaments to present day.
The General Committee decided to form a Representative sub-committee to assist in all facets of organising Representative issues such as orgainising selection trials, selecting coaches & managers and organising monthly meetings to discuss and deal with representative issues.
In the 2003-04 competitions we ran approximately 290 Senior teams per year and 90 Junior Teams (Summer Only), we have around 10 Senior Representative Teams and 10 Junior Representative Teams.
In addition to our representative team, we also have quite a number of representative referees which represent our club at all levels including; local, regional, state, country,national and as well as informal (NSWTA) competitions such as the University Games, Australian Masters Games, Trans Tasman Games and even general Gala Days.
We currently have a forward thinking committee committed to improving our Association and maintaing a safe and enjoyable sport that all family & friends can play! *****
Wallsend Touch Honour Role
PRESIDENT'S 1982-87 Harold Miller 1988-90 Alan Roberts 1991-92 Ron Andrews 1993 Darrell Hayden 1994-02 Ron Andrews 2003- Chad Gillies Year:
VICE PRESIDENT'S 1982-87 N. McClure 1988-89 N. Boshetti 1990 Ron Andrews 1991-92 R. Russell 1993 Y. Went 1994 T. Stevens 1995-96 R. Russell 1997-98 T. Trienen 1999-02 Sharon Williams 2003 Peter Faull 2004-** Colin Curry
SECRETARY'S 1982-85 Dawn Redman 1986-87 Alan Roberts 1988 Dawn Redman 1989 D. Mulherin 1990 D. Mulherin / Julie Andrews 1991-97 Julie Andrews 1998-03 Renee Andrews 2004-05 Rachelle Tallon Year:
TREASURER 1982-84 W. Sheedy 1985-86 B. Godfrey 1987 J. Henderson 1988 J. Stevens 1989-90 T. Stevens 1991-93 P. Hancock 1994-95 Alan Roberts 1996-97 J. John 1998 L. Lee 1999-01 D. Swan 2002- Robyn Hardes
JUNIOR PRESIDENT'S 1997-00 Lynda Knowles 2001-02 Shane Farrell 2003 Garry Price 2004 Beau Newell 2005 Brett Davis
JUNIOR VICE PRESIDENT'S: 1997-00 Shane Farrell 2001-02 Gary Considine 2003 Colin Curry 2004-Debbie Cook
JUNIOR SECRETARY'S 1997-02 Liz Farrell 2003 Dawn Redman 2004-** Ruth Ellis