Register your JUNIOR TEAM here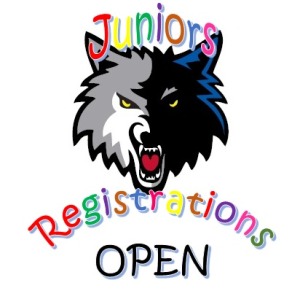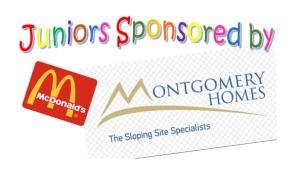 Welcome to the Wallsend Touch Association Online TEAM Registration
JUNIOR SPRING COMPETITION
---
When does the next Comp Start?
Tuesday 29 August 2017
All Junior and CUBS are on a Tuesday evening.
TEAM REGISTRATIONS HAVE NOW CLOSED
Team registrations have now closed as we at near capacity. If you would still like to enter a team, please send am email to tuesdays@wallsendtouch.com.au with details of your team.
When does the next Comp Start?
Tuesday 29 August 2017
All Junior and CUBS are on a Tuesday evening.
Is there a Registration Day?
Either:
Friday 28 July at our Primary School Gala Day

Friday 11 Aug at our Secondary School Gala Day
If you or any of your players are unable to register online, we will be taking registrations throughout the Wallsend Touch Clubhouse, Upper Reserve Wallsend
Has your childs school registered a team for the gala? Please let them know about the day and contact us if they need more details.
What are the age divisons?
CUBS Program - turning 4, 5, 6 this year

9 and Under – turning 9 or younger this year

11 and under –

turning 11 or younger this year

13 and under –

turning 13 or younger this year

15 and under –

turning 15 or younger this year

17s and under for NEW touch players ONLY -

turning 17 or younger this year
NOTE - We are offering and ELITE 17s and under on Wed night along side our senior compettion. If you wish to register a 17s and under team, please follow the SENIOR registration process. The comp starts on 14th August for the ELITE 17s.
How much will it cost?
NOTE - You do not need to pay anything to register your team via this process. All your players will pay for themselves when they register to your team.
This year, any player that already has a Junior Comp singlet from 2016, will recevied a $10 discount on their registration.
The EARLYBIRD Individual Player fee for all divisions is:
7s and 9s -
11s, 13s, 15s and 17s -
$

65 per player if you have a singlet from 2016

$75 if you need a singlet
These amounts will increase by $10 from midnight Monday 28 August.
The fee includes:
a reversable playing shirt (if you chose this option),

affiliation with Touch Football Australia,

Sportscover Insurance,

all games,

PLUS for the 13s, 15s and 17s an official referee to undertake all your team refereeing duties.
7s Refereeing - No officials are required for these games, as 1 adults stands on the field with their team assisting with skills and directing the young children.
9s and Under Refereeing - The club will attempt to supply a Level 1 official to these games at no cost. Teams may need to be required to undertake refereeing duties via a roster system. The night supervisor will contact teams regarding the process closer to the start of the Junior comp.
11s, 13s, 15s and 17s Referee - an official referee is allocated to all games in these divisions.
SIBLING DISCOUNT REGISTRATION :
If there are families in your team that have 3 or more siblings playing in our Junior Comp, then we would like to offer 50 % off the registration fee for the 3rd 'cheapest' sibling, and then all siblings from then on will be FREE.
To claim this discount, please get them contact our Administration Officer - Kellie - on 0414 896 573 or send an email through to admin@wallsendtouch.com.au and we will guide them through the process.
What are the game times in 2017?
Due to our lighting upgrades scheduled to finish in 2018, our field layout has changed. This issue, PLUS an influx of Junior teams, has forced us to bring forward the game times. This year our game times will be:
5:40pm

6:20pm

7:00pm

7:40pm
The earlier timeslots will be utilised by our very young 7s and 9s divisions.
NOTE - As soon as daylight savings starts in the first week of Term 4, we will have access to our back fields. This will allow us to revisit the game times.
What is the CUBS Program?

For ages 4, 5 and 6yr old this year
Players placed into groups
Representative players and experienced coaches to be allocated to each group
15 minutes of fun skills and 15 minute games

PLAYER FEE - $50
CUBS Registration Includes
a Shirt,

Neoprene Touch Ball,

8 week season,

affiliation with Touch Football Australia and

Sportscover Insurance.
TOUCH FOOTY SKILL PROGRAM -
Do you have players who would like to learn more about the game of Touch before the comp?

We are looking at running a 'Touch Footy Skill Program'prior to the comp. If you would like more information regarding this program please email - natalielittle31@gmail.com.
NEW - TEAM MANAGER INFORMATION NIGHT -
This year we are holding a Team Manager information on Friday 25 August, at Wallsend Diggers.
You, or a representative (18 or older) from your team, will need to attend the night from 6:30pm to 8:30pm.
This night will include the following:
Basic Skills and Rules of the game

Important Information regarding the Season

Information Kit including gift vouchers from our sponsors

Team shirt collection

FREE Touch Football for your team to keep. This ball will need to be taken to your game each week.
PLUS, for each team Manager (or representative) that attends the night, a chance to win 1 of 6 free regos for your child in our Junior Comp!
Yep, a FREE REGISTRATION! So make sure you attend the night! More details will be available on the night.
Would you like to know alot more about our Junior Comp before registering?
If you would still like to know more about our Junior Competition prior registering your team, please view 'Junior's under the 'Competition' tab above or the 'FAQ' section.
FOR FURTHER INFORMATION OR ASSISTANCE CONTACT -
Kellie Johnston - Admin Officer - admin@wallsendtouch.com.au
Ph: 0414 896 573