HOME
PROVIDING THE OPPORTUNITY FOR PEOPLE OF ALL AGES AND EXPERIENCE TO "COME PLAY" BASKETBALL
IMPORTANT UPCOMING DATES
As we approach the end of the school holidays we now begin the process of notifying people of some important dates coming up regarding our domestic competition!
Thursday 12 April - Team list will be released on Facebook and Website.
Sunday 15 April - Singlet collection day (Times at bottom of attached photo
Friday 20 April - Aussie Hoops begins (5pm-6pm)
Saturday 21 April - 2018 Winter Domestic Round 1 (Times in picture are draft only at this point, but look to not drastically change)
A few quick pointers; the move of the girls competitions is to a time that we hope will encourage more girls to play as there will be less impact from other sports (Netball etc.) which in turn will allow us to provide better competitions.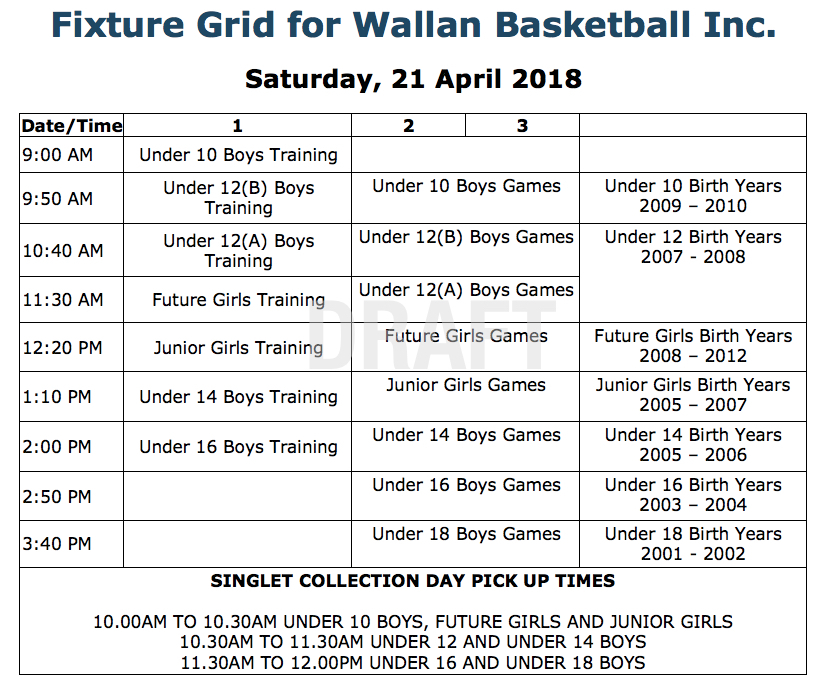 SCHOOL HOLIDAY CLINIC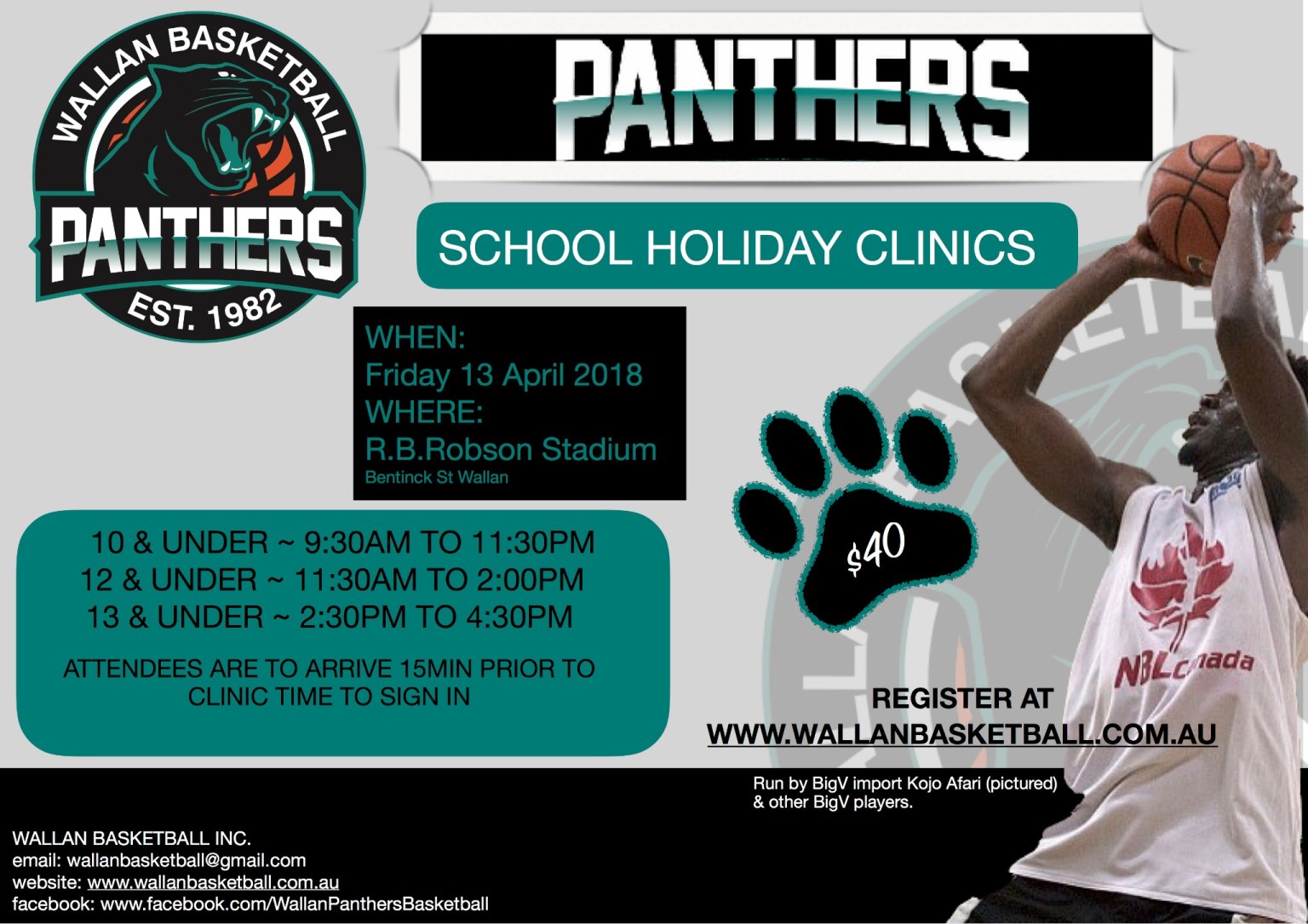 With school holidays around the corner Wallan Basketball are pleased to announce its first Holiday Clinic for 2018!
Come down and learn new skills or sharpen up your skills with Kojo Afari and others.
These clinics are open to BOYS and GIRLS, you don't have to currently be playing you can come down and simply give it ago!
Registrations are open now
...............
NEW FAMILY WELCOME PAGE
We have just created a page for new families to learn about how to make the most of their experience with basketball. Check it out to learn about the game, the association, pathways etc. If you have any suggestions for other questions you would like answered on it please let us know.
BIGV WOMENS and MENS TEAM
For all the information regarding the BIGV program please click the above new BIGV tab
Wallan Basketball is proudly sponsored by: