HOME
PROVIDING THE OPPORTUNITY FOR PEOPLE OF ALL AGES AND EXPERIENCE TO "COME PLAY" BASKETBALL
HELP BUTTONS
OUR COMPTITIONS:
JUNIOR DOMESTIC SATURDAYS
SENIOR DOMESTIC SUNDAYS
JUNIOR REPRESENTATIVE 'WALLAN PANTHERS' FRIDAY NIGHTS
BIGV SENIOR 'WALLAN PANTHERS' MEN AND WOMEN
BIGV YOUTH LEAGUE WALLAN PANTHERS U23 MEN
CBL WALLAN PANTHERS MEN AND WOMEN
Phone number: 03 9001 6910

2018/2019 WALLAN PANTHERS REPRESENTATIVE COACHES
Applications for 2018/2019 Wallan Panthers Representative Coaches are now open until the 10th August 2018, interested coaches are required to complete the online form. If you have any questions please contact our Director of Coaching Hayden Annett at wallanbasketball@gmail.com
Complete your application by clicking here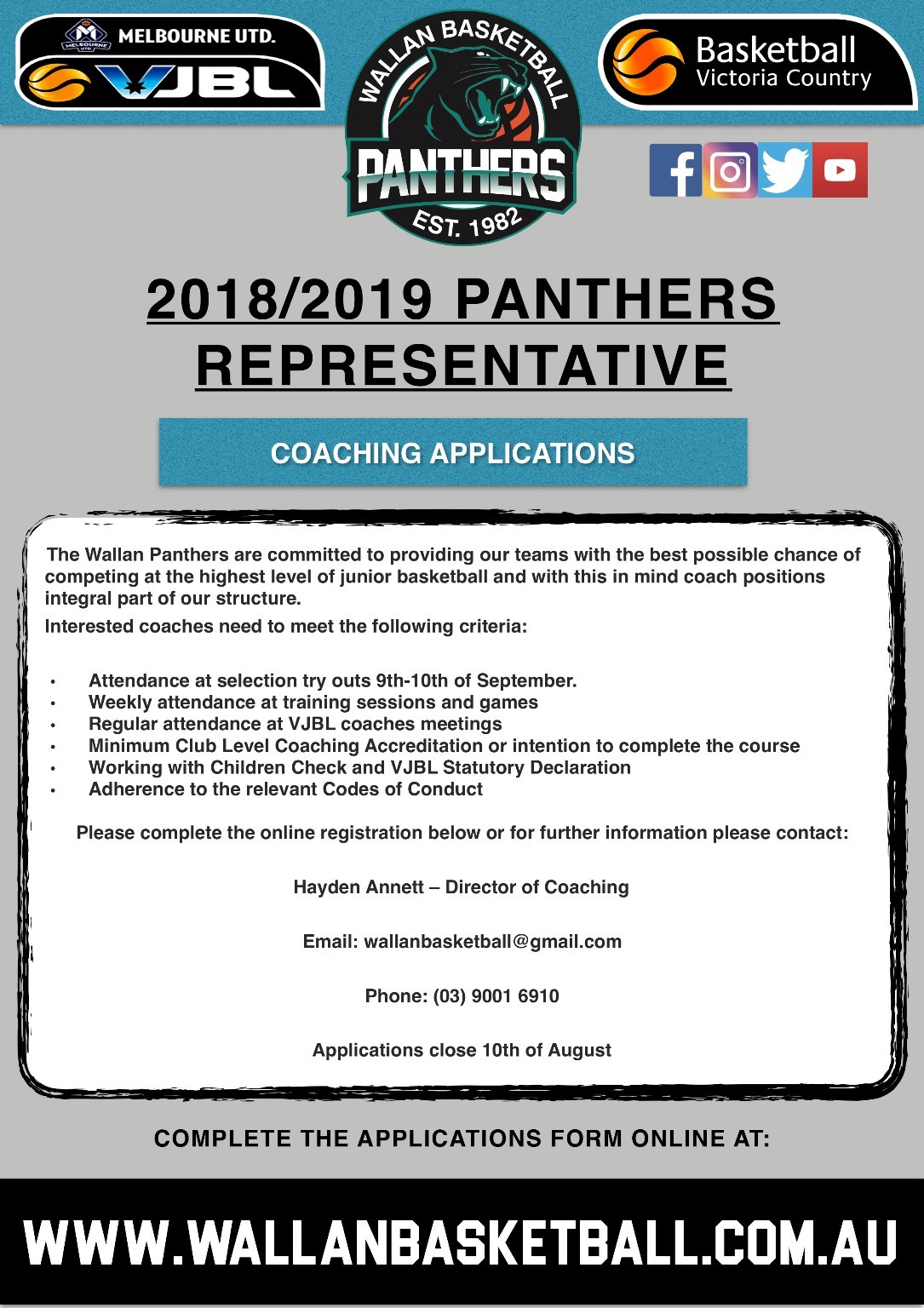 ...............
NEW FAMILY WELCOME PAGE
We have just created a page for new families to learn about how to make the most of their experience with basketball. Check it out to learn about the game, the association, pathways etc. If you have any suggestions for other questions you would like answered on it please let us know.
BIGV WOMENS and MENS TEAM
For all the information regarding the BIGV program please click the above new BIGV tab
Wallan Basketball is proudly sponsored by: