Boats and Gear for Sale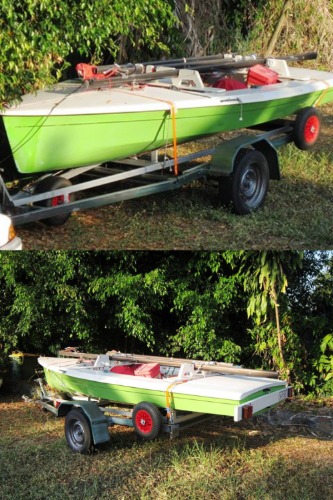 $2800 ono
Great little racer. She has new sheets, rigging and a couple other bits and pieces replaced. Comes with two sets of sails and solid trailer constructed by a boilermaker which is registrable (have previous registration papers) Dolly is in excellent condition and serves the purpose well. Selling due to personal health reasons. She deserves to be out on the water with someone who would look after her; not under the tarp hardly being used.
If you are interested, please contact Leigh Charles on: 0421 648 422
---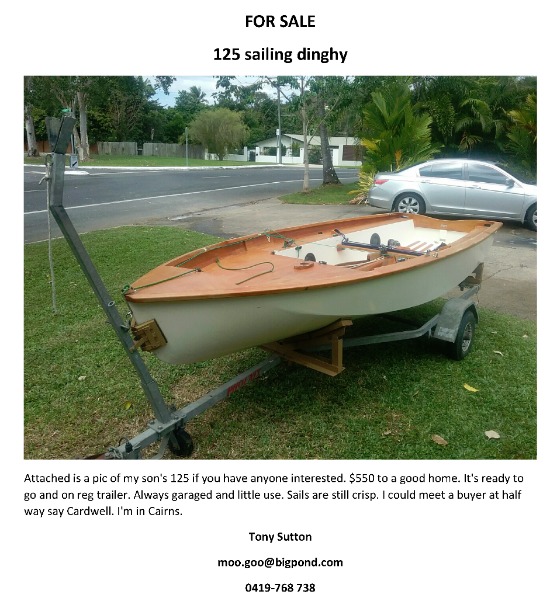 ---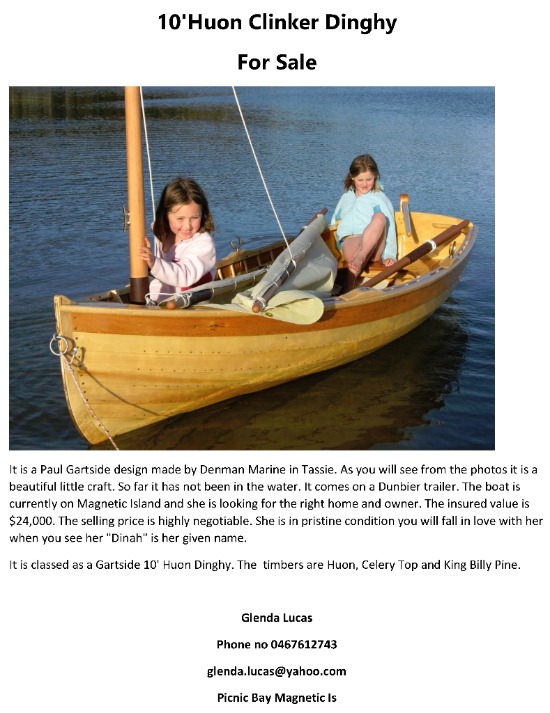 ---
TASAR 2940 FOR SALE
$18,500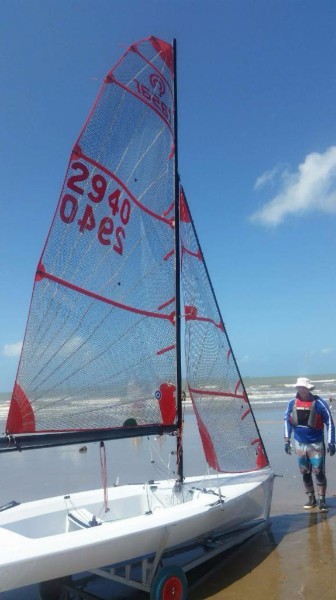 I am reluctantly selling my newly purchased Tasar 15ft sailing boat due to family matters. I have used it twice for club racing. Purchased in 2016 from NB Sailsports in Sydney, it is less than 6 months old and everything is new and it is still under manufactures warranty.
The sale includes the following:-
- Custom Boeing galvanised trailer
- Alloy trolley
- Hull cover
- Deck cover
- Blade covers
- Spar covers
- Alum mast and boom
- Main and jib
- All rigging plus spare new wires
- Strengthened thwart
- Trailer tie downs
- Rudder, centreboard and fittings
- compass mount
Again, everything is new, straight from the manufacturer. It is a spectacular boat and a joy to sail. It is below min weight, carrying a lead corrector and is race ready. New cost for above is approximately $24,500, thus I am selling at $6000 below replacement cost. It is located in Rockhampton Qld, but I would consider delivery to Townsville. Please call or email me for more detail. Call Carl on 0419733 582 or email carl@beatarchitects.com.au
---
Road trailer. Beach trailer. Mylar and Dakron Sails. Ready to sail.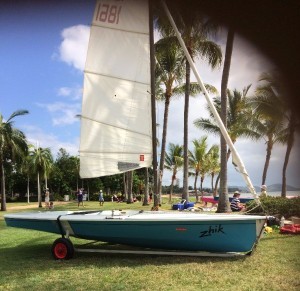 ---
Flying 11- Power
New Mast, hull in good condition.
Cost - $1500
PH - 0438113129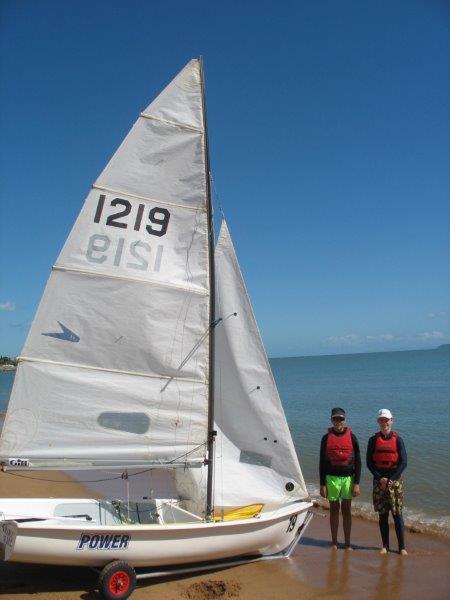 ---
SABOT 6284
"MADNESS"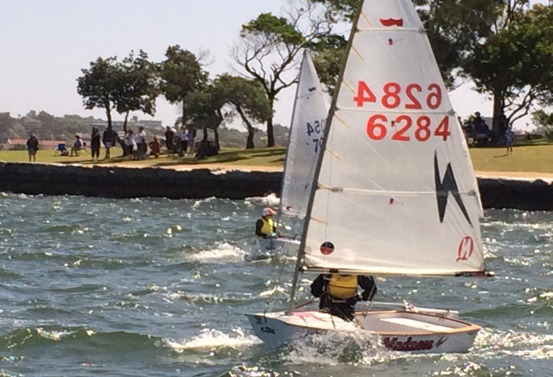 Beattie Hull Timber deck with fibreglass hull.
Measurement certificate
23 kg weight (Townsville Nationals)
2x masts , 1 x Goldspar with new stays and adjusters. 1 has new gooseneck and removal stays.
1 x alloy boom.
2 x sails in good condition. Both are Ullman Sails.
1 x fixed rudder
2 x center boards and 1 x timber rudder
2 x rudder boxes. 1 timber , 1 alloy
Large Aluminum beach trolley that can mount directly on 6x4 trailer.
All blades, masts and boom have protective covers.
Boat has ¾ travel cover and deck/regatta cover.
Most lines and blocks have been replaced in recent years.
Bailing buckets, wind indicators, etc all included.
Numerous local, regional and state titles
Price $2,500 Neg.
Contact: Geoff Osborne 0432 033 188 or Geoff@independentelectrical.com.au
_________________________________________________________________________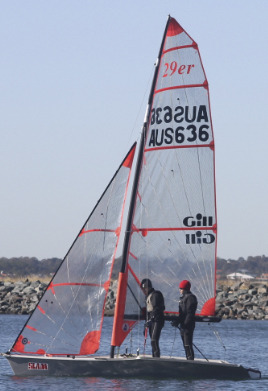 For Sale
29er package
Includes 2 hulls AUS 636 and AUS 100 (this hull is slightly damaged but easily repaired)
fully enclosed registered road trailer
two alloy beach trolleys
3 masts one near new
Many sets of sails, one set just used at the last nationals
more spares then you can poke a stick at
Sell $7000 or happy to swap for a Tasar with trailer
contact Anthony on 0429937497 or 07 49461769
happy to assist in relocating
________________________________________________________________________________________
Last Modified on 16/07/2017 21:47