Women's Keelboat Training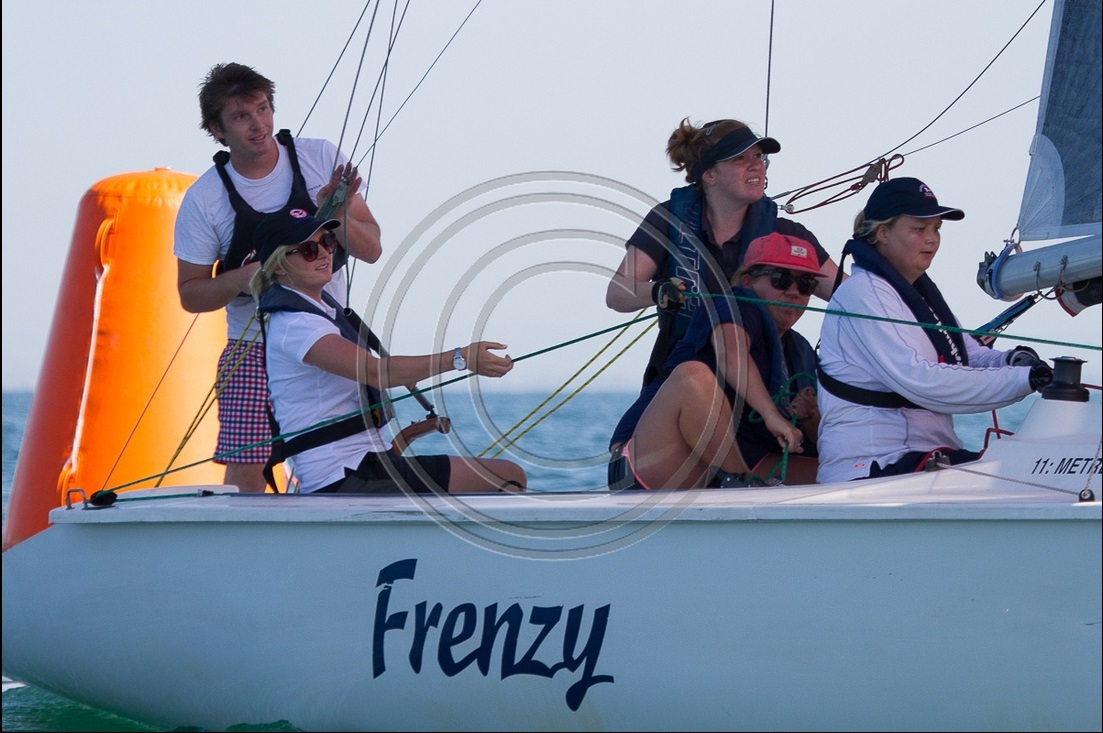 Photo courtesy_Alex McKinnon
In an exciting new development for the 2016-17 season, the Women & Girls in Sailing (WGIS) Committee, home of the Port Phillip Women's Championship Series has joined forces with Australian Women's Keelboat Regatta (AWKR), Brighton Lady Skippers Series (BLISS) and Women in Sailing Challenge (WISC) to provide a comprehensive Women's Keelboat Training program. This collaboration aims to deliver a female focussed, full training program to increase skills, confidence and opportunities to participate for all female sailors across a wide range of activities and learning experiences.
With a mix of shore-based theory, on-water coaching sessions and multiple racing opportunities from short course sprints to longer distance passage racing, there is plenty to choose from to consolidate your skills and build the team.
Over time, we aim to further develop the program to provide a virtual 'one-stop shop' encompassing the broader range of activities away from racing, including technical training around boat operations, maintenance, ownership and parking!
We are keen to seek your suggestions about topics for future activities and any feedback you have about courses you may have attended or any experiences you found helpful in progressing your enjoyment of sailing. To contact us, email Sue Phillips sue.phillips@sailing.org.au

Come back and visit the page regularly to keep up with further developments.

Click on the logos below to take you to the host club event website.
Women's Keelboat Training and Activity Program 2017
| | | | | |
| --- | --- | --- | --- | --- |
| Legend | Lecture | On Water Training | Regattas | Social |
 2017 

Day 

Time

Host

Event

Name

Lecture

Presenter      

21-Jan

Sat

 

RGYC

Festival of Sails

Deakin Helmswoman Trophy - Passage Melb to Geelong

 

 

28-Jan

Sat

 

HBYC

PPPS #3

Linked Passage Race - HBYC to MYC

 

 

29-Jan

Sun

 

HBYC

PPWPS #3

Lady Skippers Passage Race - MYC to HBYC

 

 

3-Feb

Fri

6.30pm

Boatshed 

Albert Park

WGIS Friday Social Sail - Bring a Friend

 

 

10-Feb

Fri

6.00pm

RMYS

Launch

Synergy! Combined Launch AWKR, PPWCS, WISC and BLiSS

AWKR #1

Building a Team for Success

AWKR#1

Kate Lathouras

12-Feb

Sun

10am-
4pm

Boatshed

Albert Park


WGIS - Race Management Training

WGIS Training

Lou Hutton

19-Feb

Sun

 

RYCV

PPWCS #1

Val Hodge Trophy

 

 

26-Feb

Sun

 

SYC

PPWCS#2

Women in Sailing Challenge

 

 

8-Mar

Wed

 

WGIS

 

International Women's Day -'Be Bold for Change'

11-Mar

Sat

 

RBYC

PPWPS #4

RBYC Lady Skippers Passage Race - BYS to RBYC

 

 

19-Mar

Sun

 

RMYS

PPWCS#3

Jennifer Goldsmith Trophy

 

 

26-Mar

Sun

 

RBYC

BLiSS #1

BLiSS Training Day 1 (on and off water)


BLiSS #1

Gavin Dagley

2-Apr

Sun

 

HBYC

PPWCS#4

Shirley Freeman Trophy & Bellissima Cup 

 

 

19-Apr

Wed

6.30pm

RMYS

AWKR #2

AWKR Lecture 2 - Flying Kites - the Winning Formula.
Famous Kite Packing Competition


AWKR #2

Blake Anderson
 Doyle Sails

23-Apr

Sun

 

RBYC

BLiSS #2

BLiSS Training Day 2 (on and off water)

BLiSS #2

Gavin Dagley

29-Apr

Sat

 

RBYC

BLiSS Regatta

BLiSS Regatta Day 1

 

 

30-Apr

Sat

 

RBYC

PPWCS#5

BLiSS Regatta Day 2 - Sunday Race

 

 

6-May

Sat

 

RYCV

PPPS #5

Linked Passage Race- RYCV to QCYC

 

 

7-May

Sun

 

RYCV

PPWPS #5

Sun Theatre Trophy - QCYC to RYCV 

 

 

17-May

Wed

6.30pm

RMYS

AWKR #3

AWKR Lecture 3 - Tactician - Being in the Hot Seat

AWKR #3

tbc

28-May

Sun

tbc

Presentation

AS Victoria Region Keelboat Awards Presentation - PPWCS, PPWPS, CMS, PPPS

31-May

Wed

6.30pm

RMYS

AWKR #4

AWKR Lecture 4 - Race Rules and Keeping Out of Trouble

 

AWKR #4

tbc

4-Jun

Sun

2pm

RMYS

AWKR #5

AWKR Training (on water) - Having the Helming Time of Your Life




 

 

9-Jun

Fri

 

RMYS

AWKR #6

AWKR Briefing

AWKR#6

AWKR Committee

10-Jun

Sat

 

RMYS

AWKR Regatta

 

 

 

11-Jun

Sun

 

12-Jun

Mon