Off the Beach Regattas and Events
Sailing clubs across Victoria welcome women and girls to participate in off-the-beach sailing at any time, but if you are looking for something more specific for women or girls, why not try one of the following events...
Is your club or association running an off-the-beach sailing event or series, or training program, for women and/or girls? Let us know by sending your photos/ posters to sue.phillips@sailing.org.au and we can promote your event on this website and WGIS FB page.

---
WOW Sorrento 3rd- 4th March 2018 at Sorrento Sailing Couta Boat Club

Sarah Blanck Regatta

The Sarah Blank Perpetual Trophy Coaching Regatta returned for its second year in November 2015, hosted byWesternport Yacht Club. This highly acclaimed event is for all levels of sailing, from Beginners to Elite. Read more about the 2015 event here.
This coming season's event moves to a new venue - Sorrento Sailing Couta Boat Club! and is scheduled for 4-5 March 2017.
This event will be open to Laser, Sabre, Pacer, Optimist, Minnow, 420, 29er, and windsurfer, and includes 2 days of coaching with Australian Olympians and World-Class female sailors.
For NOR, sailing instructions and entry, go to www.sscbc.com.au/wowactive
Or contact Jorja Crowe on 03 5984 8200
---
WOW Coaching Regatta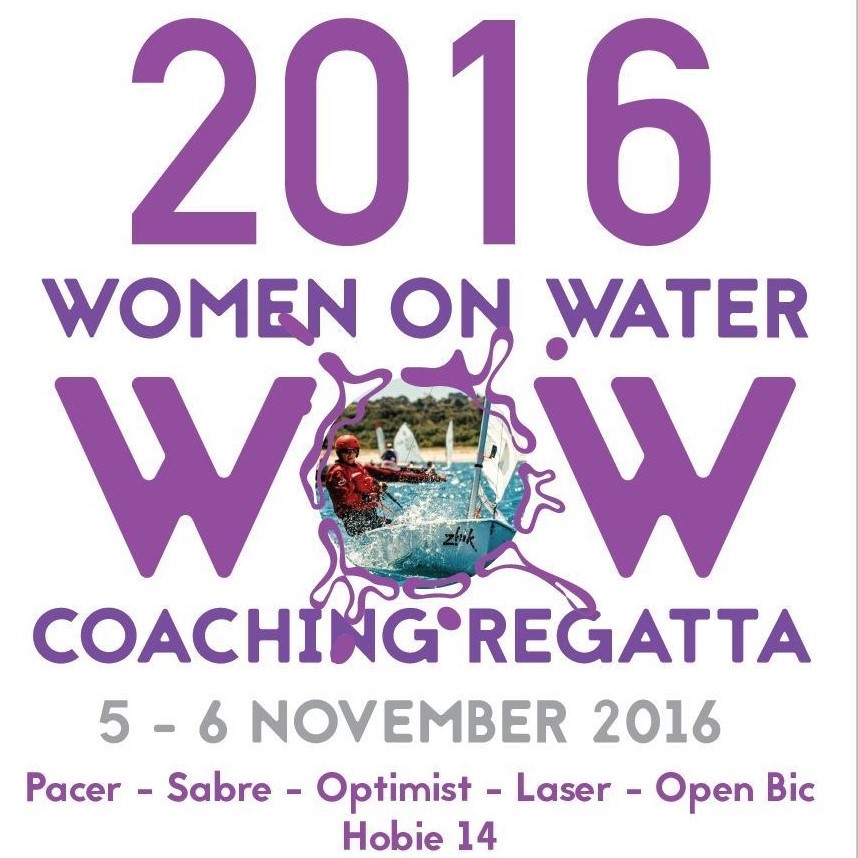 Following the last two hugely successful Sarah Blank Perpetual Trophy Coaching Regattas at Westernport Yacht Club, WYC is pleased to announce that it will continue to host a womens coaching regatta in this beautiful part of Victoria at Balnarring Beach. To be held 5-6 November 2016.
This year we will see additional classes accommodated - the coaching regatta is open to Pacer, Sabre, Optimist, Laser, Open Bic and Hobie 14.
More information here.
---
CitySail

Albert Park Lake will come alive in September for the CitySail Women and Girls Coaching and Racing Regatta. All female sailors are invited to come for some monohull sailing on the lake and enjoy calm but challenging waters with a city view.
The 2016 event is open to Pacer, Laser, Sabre, Optimist and Open Bic and will be held 10-11 September 2016.
More information about the event is here.
---
BLiSS Regatta
The BLiSS (Brighton Lady Skippers Series) female helm regatta returned in 2016 for its eighth edition, hosted by Royal Brighton Yacht Club (RBYC) over the weekend of Saturday 30 April and Sunday 1 May 2016. For more information click here.
The BLiSS Committee invited all female sailors, on keelboats, one design and off–the-beach mono and multihulls, to 'step up' to the helm or come and support your female helm as crew.
Read about the 2016 event and the 2015.
---
GirlSail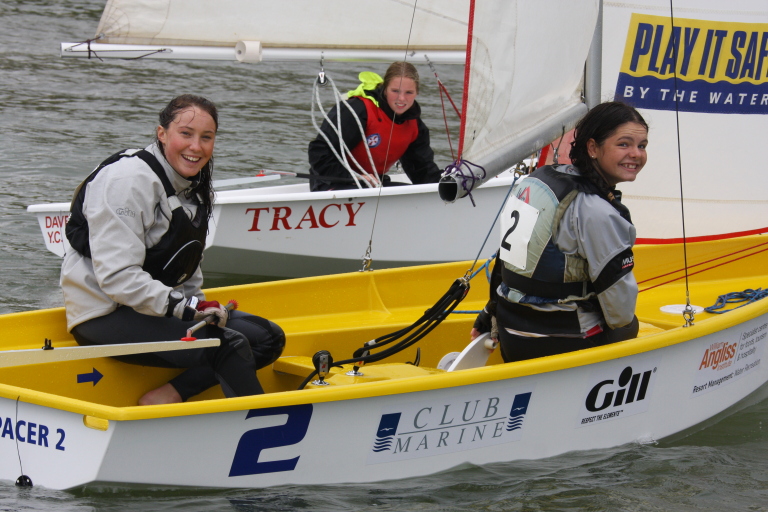 GirlSail was Victoria's first sailing competition established just for Girls.
An initiative of Davey's Bay Yacht Club and Tookak College this must-do regatta is now in it's ninth year. It's grown from strenth to strength and has attracted Victoria's top girl sailors with includive and fun format.
Girlsail 2016 was held at Davey's Bay Yacht Club on 4 March 2016 andsaw 45 teams competing. With light winds, the crews drew upon all their skills to place themselves in the best position on course. The afternoon provided for some high level racing and congratulations go to Toorak Team 2 - Sophie J and Bridget L who finished in 3rd place in the Division 1 Gold Fleet Final. Well done on an outstanding effort!
More information on the 2016 event here.
---
Women & Girls Lake Challenge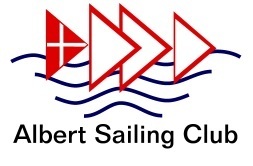 Albert Sailing Club (ASC) launched a new event in 2015 for all female OTB monohulls of up to 5.5m overall length. It is sailed on Albert Park Lake, 44 hectares of improved natural lagoon with an average depth of 1.2 metres. The presence of surrounding buildings and trees around the Lake can cause wind variations making for challenging and exciting sailing. It's a great place for family and friends to observe the on water action with multiple viewing areas around the lake up close to the action.
The 'challenge' was run as a three heat event over three separate days with short course format racing on each day.
Heat 1 Saturday 21 March 2015
Heat 2 Saturday 16 May 2015
Heat 3 Saturday 5 September 2015
For all details about the 2015 event, click here.
---
Women on Windsurfers at Inverloch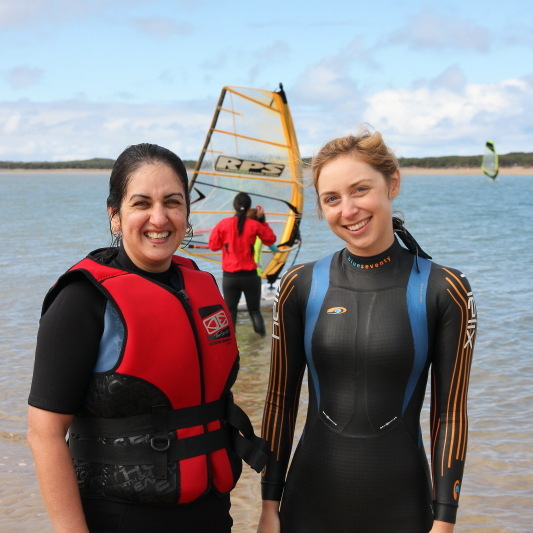 Inverloch Windsurfing Club hosted the inaugural WOMEN ON WINDSURFERS event back in 2013 at Anderson Inlet. Apart from IWC and The Zu coaching staff, they also had JESSICA CRISP, Australia's Windsurfing Champion and four time Olympic representative. Read more about it here and here.
Now an annual event in March, it provides a chance for women to try windsurfing. The day is aimed at all skill levels- from first time beginners to expert sailors. Coaching is available for Women Only and Mixed Groups.
Read more on the 2015 event here.
For information on any further upcoming events, check out http://www.inverlochwindsurf.org.au/
---
Women & Girls Laser Coaching Sessions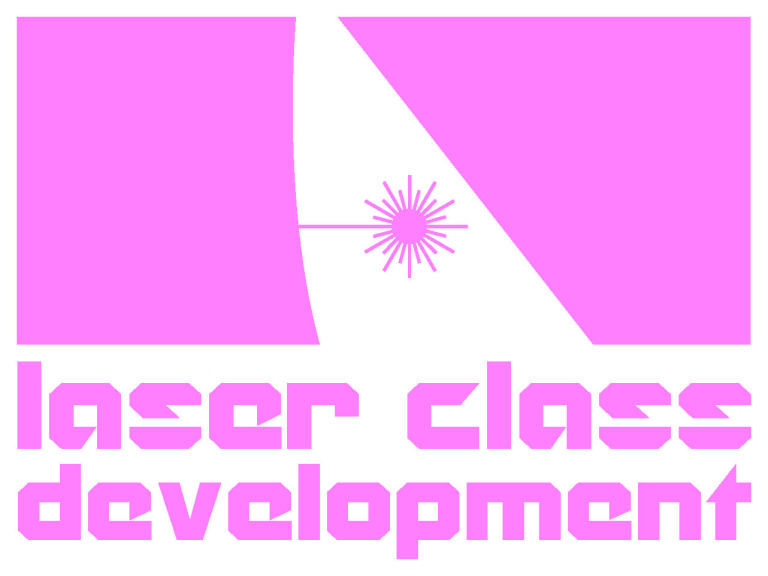 The Victorian Laser Association and Victorian Laser coach Mark Tonner-Joyce, regularly hold Women and Girls coaching sessions and all female Laser sailors are welcome. These training sessions are a great opportunity to hone your skills. A great video of what you can expect at these sessions is included here.
Information on the last session at Sandringham Yacht Club on Sunday 15 February 2015 can be found here.
For further information please contact joby@adprint.com.au
---
Port Melbourne Women's Regatta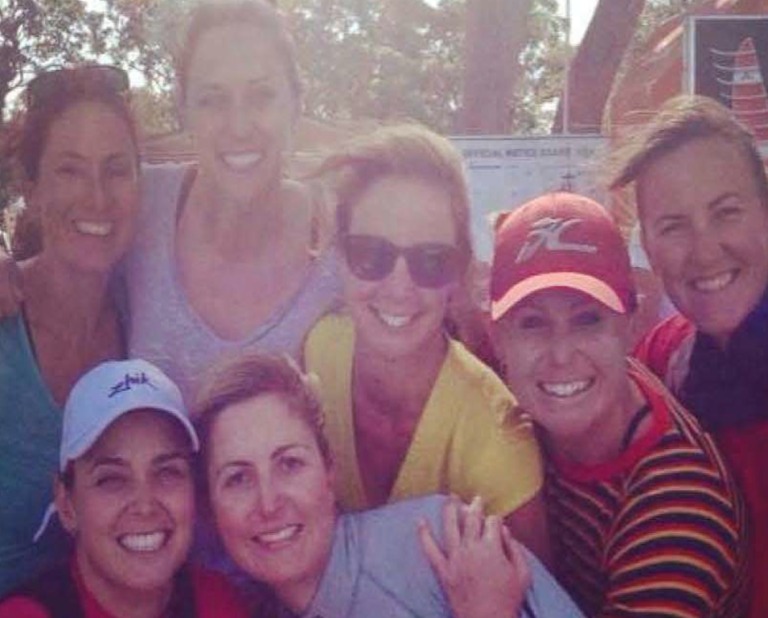 Port Melbourne Yacht Club invited women and girls to 'take the helm' for a day - if they hadn't already! - in their inaugral Port Melbourne Women's Regatta in February 2013.
Well the regatta returned in February 2015 thanks to Magic Marine Australia! The 2015 Port Melbourne Women's Regatta was held over two days 28 February and 1 March 2015.
Check out the photos, results and highlights from the 2015 event here and the 2013 event here.
---
Ladies & Girls Sabre Training
A Ladies & Girls Sabre Training Morning was held on Saturday 6 April 2013. All skill levels were covered in the morning training session, which was aimed at ladies & girls who were nervous sailing their sabre, or a fair weather sailor without the skills to handle a variety of conditions, or new to sailing a sabre or hadn't sailed for a while.
For more information on any further events, check out their website: www.sabre.org.au
---
Last Modified on 23/02/2018 10:05