2016 Wildcat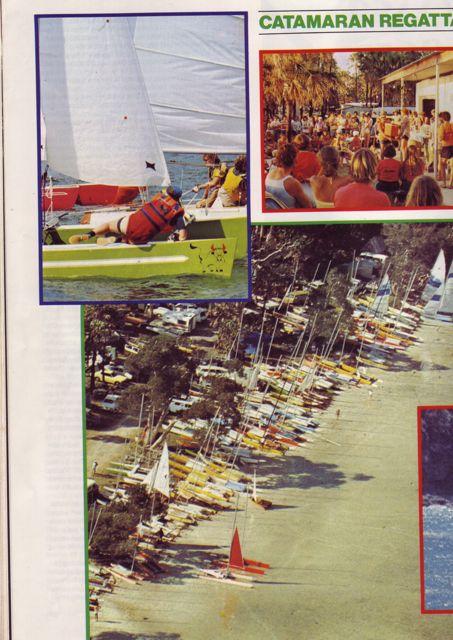 The Wildcat is the October long weekend. 1-2-3 October 2016.
Sailing instructions are available from the link above and also available as a pdf at the bottom pdf the page.
We start planning over winter so we are, as always, looking to make it better for everyone. Suggestions welcome on this forum.
On the water
Already on the table for discussion is a youth division start. Or a youth division results... There's a difference and we would love to see a big youth presence this year.
Off the water
We are always thinking of our stomachs and Sunday night dinner planning is under way.
Bar and licensing is an emerging concern. Having a licence means we have to manage alcohol. We make sure we provide great cold beer at great prices. We don't want to over-manage this aspect of the event, but being responsible is important.
Being safe; we are about to renew members first aid training and water safety. Every support boat and jet-ski has trained first aide personnel, VHF communication and mobile phone communication with emergency services. The club has a comprehensive medical kit tailored for the location.
________________
Associations; please let us know if you are intending to have your association Titles run in conjunction the Wildcat. Planning and communication avoids misunderstandings around NOR and Sailing Instructions for competitors. There can be complications regarding insurances as to who is conducting the event. And, even the allocation of prizes.
Associations, or groups, who simply collect the results at the end of the regatta for their groups use are ok. The F18 group collect results for the travellers series and I think other associations have done so in the past.
Results will be complied using Sailwave. We are happy to provide and email the results to you as a sailwave or excel file.
Unfortunately, due to the large numbers of competitors in the fleets, individual times are recorded for mixed fleets only as the fleet results are scored using yardstick.
Staying at the club area as always it will be on a first come basis. The club would like campers to be mindful of others and make sure that everyone gets to share in the experience. We acknowledge that many competitors are staying off-site and we are developing systems to ensure that these people stay informed when there are postponements. Facebook updates are important. We know that hanging around a venue for hours waiting for the wind is not family friendly so head to town and keep an eye on Facebook for updates.
For additional correspondence use our email listed below.
More to come and as always- suggestions are welcome.
Cheers
Scott Machon
GLSC