Vision for the Future
Possible future of our great club.
Our club facility is in need of some major maintenance and renovation.
This new idea and concept can encompass our initial requirements and is well worth considering.
| | |
| --- | --- |
| In the later part of last summer we prepared a SYC Masterplan that looked forward at a range of possibilities that all built on the legacy and contributions of the past 50 + years. | |
It centred around ensuring our maintaining long term relevance and through up a number of possible projects that were scalable and acknowledged timeframes and our ability to fund.
The immediate project at hand is the Lift Project.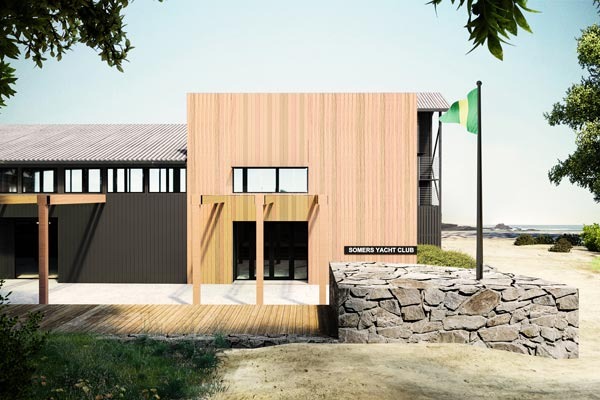 We sought inputs from members to guide the functional and operational aspects of the club and the words that seemed to be repeated across the many conversations were;

Open, accessible, inclusive

Multi -generational

Sailing Centric

SafeCoastal, casual, relaxed

FUN

Over the winter we have further developed the options and have improved the proposed entry / arrival experience for our members and friends. The concept was presented to members at the AGM with a Q & A session which provided valuable feedback.

Click here to see the basic floor plans and artist impressions for the current concept.

We are seeking member feedback before moving to detailed design and planning. Should you have any queries or wish to offer any feedback please contact Cameron Harvey 0414 384 625 or charvey@ptid.com.au after 7pm and he would be pleased to spend some time with you.