Sail Boats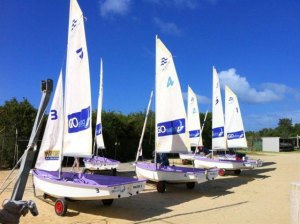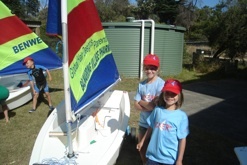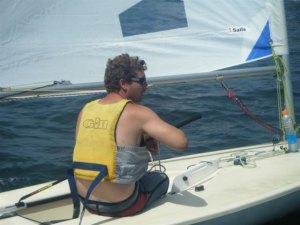 Getting into sailing can be expensive - but not at WYC! The club has built up a fleet of dighies that are available for use FREE OF CHARGE to club members.
Whether you would like to practise the skills you learn in Tackers or Sailing School, or see what it is like to compete in a race or take a friend for a sail or try out a different style of boat, WYC has a boat that is suitable.
Our fleet consists of:
Ozi-Opti Optimists - small dinghies used in the Tackers program for kids aged 7-15
Sparrows - small two-handed fibreglass dinghy. Easy to sail and very robust.
Pacers - two-handed dinghy used in the Sailing School.
Micron - one person dinghy, slightly smaller than a Laser.
Laser - Olympic class one person dinghy with both a full sized sail or a radial (smaller cut) sail.
Paper Tigers - our fastest club boat, a catamaran raced by one but big enough for two on a social sail.
The Optimists and Pacers are reserved at certain times of the season for use in Tackers, Sailing School and Teams Racing events. Otherwise all boats can be allocated to members on a daily basis. There is no charge for usage and we expect members to care for and maintain these boats as they would if it was owned by you (which partially, it is). i.e. if you break or misplace any part of the boat, we do expect you to fix or replace as required to restore the boat to its former state.
Interested in using a club boat? Contact Rear Commodore, Andrew Hill ( andrewhill@live.com.au ) to make the appropriate arrangements.