RYCV Off the Beach
Of the Beach Sailing Sailing At Royals
For all Cadet inquiries contact
Damien Purcell 0400 594 807
Guy Schofield 0416 131 793
Great sailing careers begin with a solid grounding in off the beach classes such as International Cadets, Lasers or 29ers. Royals OTB operates from a separate facility within the grounds of the RYCV. The club caters for children of all ages with regular sail training and racing activities in a variety of dinghy classes. The club also assists promising juniors to attend major regattas, including national and world championship events.
Many senior members of the club have started their sailing careers with the junior club, graduating to bigger boats and continuing their sailing careers as senior members.
New sailors welcome. Arrive at 11am with sailing gear if you are hoping for a ride. There's almost always room on a crash boat if all the cadets are fully crewed.
Boats need to be rigged by 09:30 on coaching days.
Classes Supported
Royals now have three active classes sailing most Sundays in summer and every other Sunday during the winter.
International Cadets
Royals has had a fleet of International Cadets since forever!
They are a fantastic two person, three sail training dinghy for kids between 8 and 17. The class is strongly supported at the State and National level and provides a great foundation for a lifelong sailing career.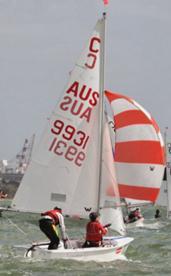 There is a steadily growing fleet of Lasers sailing from Royals. Some of the sailors are kids who have graduated from Cadets and some are re-discovering the joys of dinghy sailing after too much time sailing keelboats. There are active sailors using 4.7, radial and full rigs so there is always someone to race against.
29ers
Royals has a growing fleet of 29ers for those who wish to eperience the excitement of skiff sailing. These lighweight 2 man flying machines provide both a thrill and a challenge for our more experienced sailors.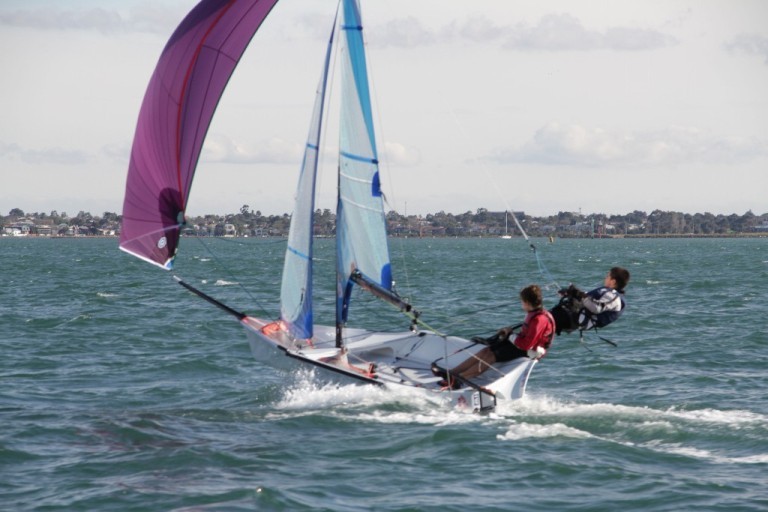 Photos: Gallery or Daff Wallace's Flickr site
International Cadet Class revised class rules introduced in 2009.

Click Here.

For further International Cadet Class information see the following....
Last Modified on 21/04/2017 17:07