Star Signings Reinforce Gators Squad
Words: Matt Dorman
Images: Chris Simpson & Albert Perez
The Gap Women's bid for back-to-back PlayStation®4 National Premier Leagues Women's Queensland titles has received a boost with the captures of 2015 stars Greta Bodey and Talitha Doro.
Bodey and Doro (above) shone for UQFC Women and SWQ Thunder Women respectively last season, notching a combined 38 goals.
The duo join former Palm Beach SC Women forward Eden Jones in linking up with the reigning champions as replacements for outgoing trio Gabe Marzano, Leah Curtis and Victoria Stephenson.
For Bodey (below) and Doro the switch means reuniting with coach Rob Askew, who they teamed up with as part of the PlayStation 4 NPL Queensland Women's Select squad last year.
"They were two of the best players in the competition last year and they're going to be very good assets for us," Askew said.
"They've got all the qualities we like as players: technical, good athletes, very competitive.
"I think they will fit in well and they come at a good time for us because we have had a few players move on and they just slot right in to those positions."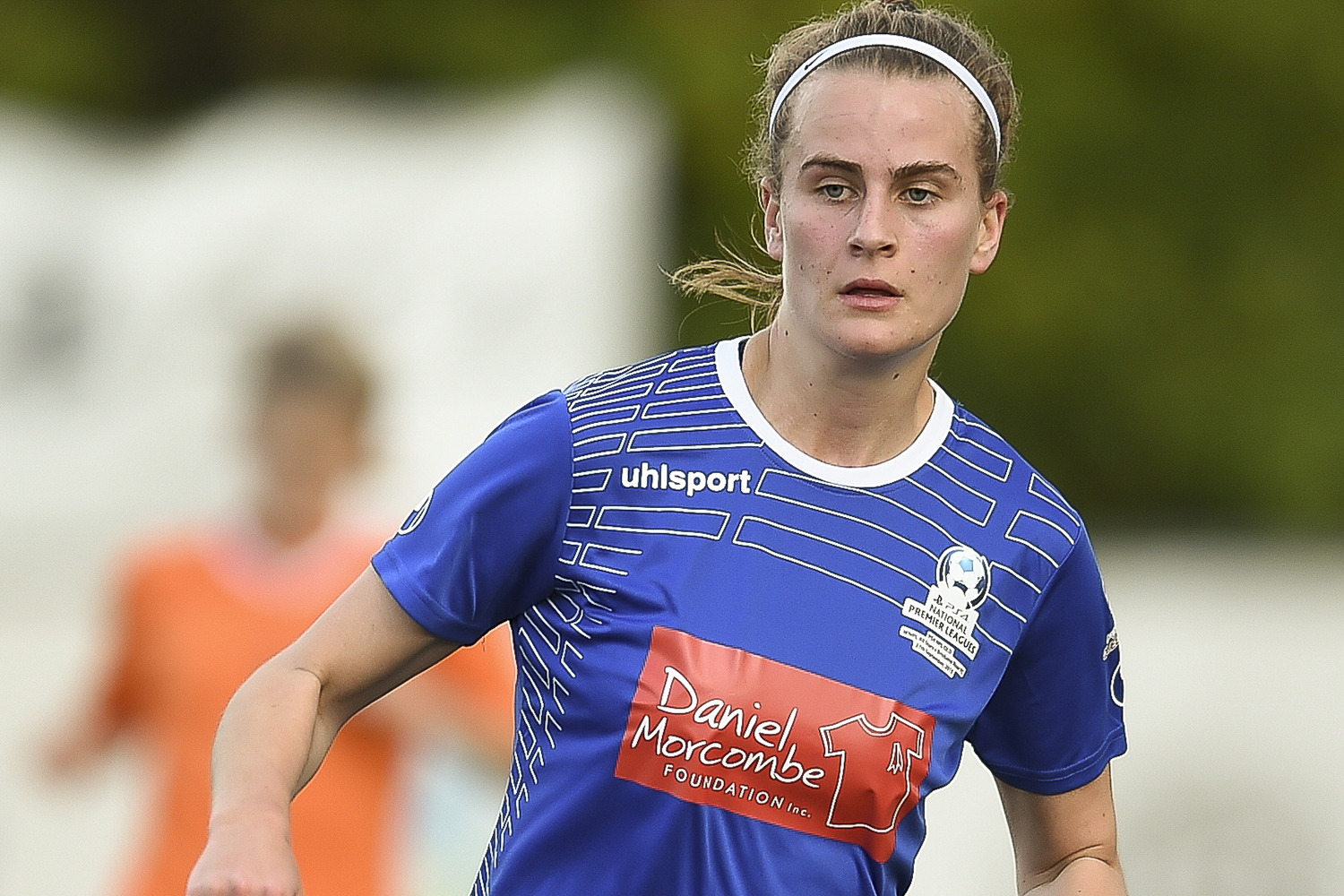 Bodey, Doro, Jones and fellow new addition Katie Winter – returning to her former club – could all make appear as soon as this weekend as Gators face Souths United Women in a pre-season friendly.
Askew says the match is about laying the foundations for their season-opener against UQFC Women next month.
"We just hope to get through without injuries and get minutes into legs," he said.
"That's the goal, nothing more than that. It's just to get the cobwebs out and start building towards that first fixture."
While few expectations have been set for this Saturday's outing, Askew has the longer-term target of keeping alive a stunning streak dating back to the team's involvement in Football Brisbane's SEQ Diamond League.
"Hopefully our fifth consecutive Grand Final – that's the goal," he said.
"We certainly want to do the double again."
Pre-Season Friendly
Saturday, 23 January
Souths United FC Women v The Gap FC Women
Wakerley Park, Brisbane
Kick-off at 5.00PM
Last Modified on 22/01/2016 16:25