My Football Club - Online Registration and How to ?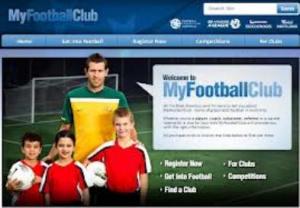 In this section you will find guides to Online Self Registration for Players, as well as various manuals for Clubs.
There are also some training videos to help guide you through different areas of registration.
If you can't find the information you need please refer to the Frequently Asked Questions or contact your Member Federation.
REGISTRATION Forms and Regulations
By Clicking on the following link you will be taken directly to the My Football Club website at FFA. There are useful videos that can be viewed by participants and Administrators on registration procedures and how to procedures.
http://www.myfootballclub.com.au/index.php?id=40
FOOTBALL Qld - How to Page for Registrars
The new link for the Online Access Request Form (i.e Registrar Access to MFC) is
http://onlineforms.myfootballclub.com.au/OnlineAccessRequestForm.aspx.
The new link for the Online Payment Request Form (i.e ability for club to use MFC Online Payment facility) is http://onlineforms.myfootballclub.com.au/OnlinePaymentRequestForm.aspx. FFA advise that online payments are not confirmed until they receive an email from FFA and this may take 1-2 days to process.
Football Queensland Registrations Refund Policy
Player De-Registration Fee Refund Request Form