Volunteer Resources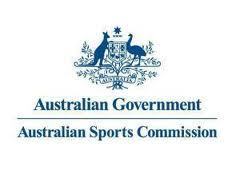 FNQ Football has developed and sourced a wide range of volunteer resources which are designed to assist club volunteers with their club roles and responsibilities. This is an ongoing process, so if you believe there may be a resource that could assist your club, or other club members, don't hesitate to inform us and we will look into its development.
We are keen to hear your feedback, so if any of these documents have helped your club, please send an email to Paul McGrath, Administration FNQ Football on compadmin@fnqfootball.com.au
If you would like to discuss any of these resources or club development in general, contact the FNQ Football Zone Office on 07 4032 4520.
The following from the Australian Government is a great tool.
Australian Government / Australian Sports Commission / Supporting Sport / Resource Library
Play by the Rules was first developed by the South Australian Department for Sport and Recreation in 2001 as an interactive education and information website (www.playbytherules.net.au) on discrimination, harassment and child protection in sport. Over the years, as more agencies have seen the need to promote Play by the Rules, they have joined as partners and helped by contributing funds, content and in-kind support.
Play by the Rules is now a unique collaboration between the Australian Sports Commission, Australian Human Rights Commission, all state and territory departments of sport and recreation, all state and territory anti-discrimination and human rights agencies, the NSW Commission for Children and Young People and the Australian and New Zealand Sports Law Association (ANZSLA). These partners promote Play by the Rules through their networks, along with their own child safety, anti-discrimination and inclusion programs.
Play by the Rules provides information, resources, tools and free online training to increase the capacity and capability of administrators, coaches, officials, players and spectators to assist them in preventing and dealing with discrimination, harassment and child safety issues in sport.
National campaigns featuring radio and television community service announcement ads, utilising national sporting icons, are also extending positive sporting messages more broadly to the general community.
Play by the Rules also works to create closer, more mutually-beneficial relationships with government agencies, sports federations and national and state sporting organisations, associations and clubs. This helps to share and cross-promote information, programs and resources, link to wider sport and discrimination networks, and simplify the duplicity of information in the sector.
Through harnessing the combined strength and knowledge of the human rights and sports and recreation sectors, Play by the Rules aims to influence attitudes and change behaviours, which hopefully leads to positive cultural change in sport and recreation environments.
See how your organisation can use Play by the Rules more effectively to keep your club and sport safer, fairer and more inclusive.