Home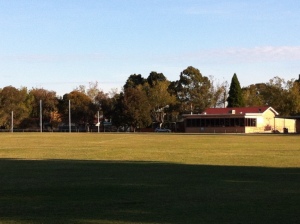 Welcome to Alphington/Fairfield Auskick Clinic 2017
Pitcher Park
50 Mercil Street, Alphington
FRIDAY NIGHTS 5.30pm till 7pm (under lights)
Canteen open to buy food and drinks
Auskick is 'where champions begin' and the AFL accredited coaching team at Alphington/Fairfield are looking forward to delivering the full Auskick skills program where the focus is on skills development, fun and working co-operatively in a safe environment.
Our clinic is 100% run by volunteers with a simple goal - to make it fun for the kids and develop their skills! In 2014 we had over 200 local kids registered for the Alphington/Fairfield Auskick and we are continuing to grow. Children from Kinder(turning 5yrs during Auskick season) to Grade 2/3 are welcome to join the Centre. We welcome all parents to get on board and join the fun.
We also have a dedicated girls only group.
REGISTER/REREGISTER AND PAY ONLINE NOW AT http://aflauskick.com.au/
Cost per child: $90.00 for 15 sessions
As per recent years, AFL Game day will be providing four (4) free tickets (2 Adults and 2 children) to an AFL Game for those that register and pay online prior to April 20th.