Home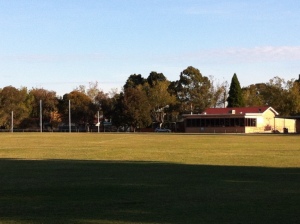 Welcome to Alphington/Fairfield Auskick for Season 2018
Pitcher Park
50 Mercil Street, Alphington
FRIDAY NIGHTS 5.30pm till 7pm (under lights)
Canteen open to buy food and drinks
NAB AFL Auskick is the best fun kids can have being active! In weekly sessions kids will explore the world of AFL, building football skills and playing in a safe and super fun setting. Expect small groups, heaps of games and parent/guardian involvement.
NAB AFL Auskick fosters a fun environment where kids have the freedom to run, jump, kick, laugh and express themselves. We start from the very beginning, teaching all kids the basics of Australian Football. As we know that all kids are different, learn differently and at different speeds, we make sure that the program is tailored to suit all individual needs. As parents, you can also enjoy NAB AFL Auskick knowing your child is safe, included and active.
This season Alphington Fairfield Auskick will start on Friday April 20th and finish on Friday August 3.
We will have a mid-season break during the school holidays. This will give us 13 nights of Auskick for the season, less any sessions cancelled due to bad weather.
Each session will start at 5.30pm. The sessions will run for approximately 1 hour.
This season we will have 4 separate groups:
- Girls only
- Boys Kinder
- Boys Prep
- Boys Grade 1/2+
REGISTER AND PAY ONLINE NOW AT
www.aflauskick.com.au
Cost per child: $91.00 for the season