About Us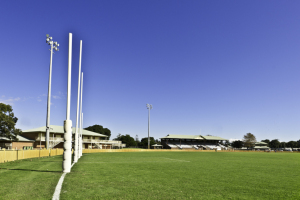 Welcome to AFL Masters Football in the Hunter Valley of NSW.
The game of AFL Masters football provides the opportunity for players 30 years and over to enjoy the game of Aussie Rules Football in a safe, supportive and fun environment. After first commencing in 1980 the sport is governed by MAF (formerly Superules Australia Inc) and its nine member state associations and is now played throughout Australia.
AFL Masters has a national standardised set of modified rules designed to reduce the risks of injury and has the benefit of being acknowledged and supported by the AFL and Australian Sports Commission.
You will find a welcoming atmosphere at AFL Masters clubs with emphasis on family involvement and fun social interaction. AFL Masters in the Hunter is played with the emphasis on fun, family and to increase fitness. You can play on a casual basis or as often as you like, teams are organised around the players who turn up on the day rather than a formal competitive team lines.
All games are followed by BBQ with the opportunities to involve kids in a range of activities. In the social spirit a couple of social nights are organised throughout the year culminating in the presentation dinner in October each year. MAF teams also play in Wagga, Canberra, Albury, Pambula, Wollongong and Sydney. The Hunter players form teams to play 2-4 mini carnivals against these other NSW teams.
NSW also forms teams to travel to the national carnival each year.