CHILD SAFE POLICY & PROCEDURE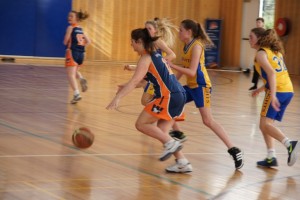 The Victorian Government introduced the Victorian Child Safe Standards in 2016 with the objective to uphold child safety within organisations by protecting them from abuse, physical violence, sexual offences, serious emotional or psychological abuse and serious neglect. All organisations that provide services for children, such as sporting clubs like the Mustangs, are required to demonstrate their commitment to the Child Safe Standards in the form a statement of commitment to child safety, a child safe policy and child safe procedures.
In summary, the Victorian Child Safe Standards revolve around satisfying 7 statements that describe actions that need to be taken.
Strategies to embed an organisational culture of child safety, including through effective leadership arrangements
A child safe policy or statement of commitment to child safety
A code of conduct that establishes clear expectations for appropriate behaviour with children
Screening, supervision, training and other human resources practices that reduce the risk of child abuse by new and existing personnel
Processes for responding to and reporting suspected child abuse
Strategies to identify and reduce or remove risks of child abuse
Strategies to promote the participation and empowerment of children.
Commitment to Child Safety
All children have a right to feel and be safe. The welfare and protection of the children in our care will always be our first priority. Our Club has a zero tolerance to child abuse in its varied physical, sexual, emotional or psychological forms. The Club aims to create a child friendly environment where children feel safe and have fun, and the Club's activities are always carried out in the best interests of the children.
In Basketball and at this Club, everyone must operate within our accepted ethical frameworks, these include Basketball Victoria's Codes of Conduct, Basket Victoria's Member Protection Declaration, State Govt Working With Children Check, this Child Safe Policy and the Child Safe Procedures.
Our association will continue to implement compliance standards and strategies to embed an organisational culture of Child Safety and Wellbeing.
Please refer to the Whitehorse Mustangs Child Safe Policy for more details.
The Child Safe Policy is suppported by the Child Safe Procedure. The Child Safe Procedure aims to promote good practices and provides children and young people with appropriate safety/protection whilst engaging in any activity managed or overseen by the Whitehorse Amateur Basketball Association (Whitehorse Mustangs). The procedure will assist staff and volunteers to make informed and confident responses to specific child protection issues/concerns.
Please refer to the Whitehorse Mustangs Child Safe Procedure Policy for more details.