PLAYER, COACH AND TEAM MANAGER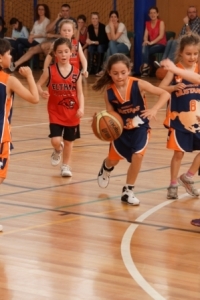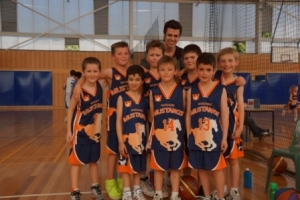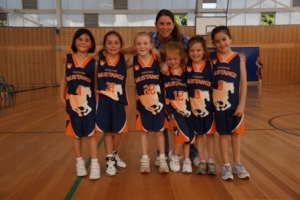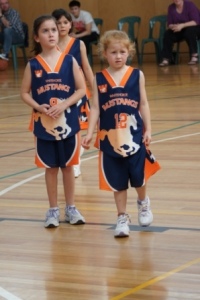 PLAYER
Being a part of the Basketball Community is a great way to form relationships, develop life skills, give back to your community and for parents, an opportunity to be involved and show support for their children.
Here is an overview on what is involved in being a player:
All children between the ages of 6 and 20 can participate in the EDJBA;
The games are played on a Saturday from 8.30am to 9.00pm with the younger age groups usually playing early in the day. Each game runs for 50 minutes and is always indoors;
Games are located at various venues predominantly within the Eastern Suburbs. Click here for the EDJBA's list of venues
Each registered player is required to train once a week, after school, at our nominated venues;
The expectation of each player is to play within the rules of the game By-Laws and Basketball Victoria's - Code of Conduct
COACH
Being a part of the Whitehorse Mustangs is a great way of becoming involved in a team environment which allows for the development of life skills, leadership qualities and being actively involved in a great sport.
Whitehorse Mustangs rely heavily on parents and older siblings to volunteer for a coaching role, we know the experience can be extremely enjoyable and rewarding;
Please also look at our Coaching Resources page which has some useful links and documents.
Here is an overview on what is involved in being a coach:
Anyone of age 14 and above can be a basketball coach – (all coaches over the age of 18 must have a current Working With Children's Check, coaches under the age of 18 must have at least one parent in attendance at all training sessions and games);
All coaches are encouraged to participate in the available coaches' courses to assist understanding and development – these courses are subsidised by the club;
All coaches are required to participate in the clubs coaches induction each year;
Coaches are required to train their team once a week and attend the Saturday game at their fixture time;
For the best interests of the team, it is important that the coach is committed and operates under Basketball Victoria's - Code of Conduct
TEAM MANAGER
Being a part of the Whitehorse Mustangs is a great way to form relationships, develop life skills, leadership qualities and for parents an opportunity to show support for their children. Here is an overview on what is involved in being a team manager:
The Team Manager is an administrative support to the team linking parents and players with the coach and the club;
The Team Manager generally takes care of the following tasks:

Distributing club related information to parents and coaches;
Organise a scoring roster for game days
Collect game day money from players to pay the stadium
Sending reminders about game times and locations - Click here for the EDJBA's list of venues