ABOUT WHITEHORSE MUSTANGS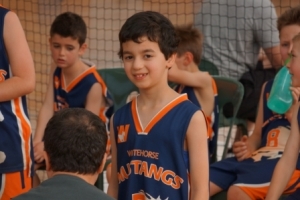 WHITEHORSE AMATEUR BASKETBALL ASSOCIATION – WHITEHORSE MUSTANGS is a junior basketball club based in the eastern suburbs of Melbourne.
Our club is one of thirteen who form part of the Eastern Districts Junior Basketball Association (EDJBA) competition where domestic competition games are played on Saturday. The EDJBA is one of the largest junior domestic competitions in Australia.
Whitehorse Mustangs fields both boys and girls teams in age groups ranging from Under 8 to Under 20. Our club and competition allows for the involvement of families through playing, coaching, team management and committee. From those just starting out as beginners right through to those who want to play, coach and manage teams in domestic basketball at the top level.
We are a family oriented club run by volunteers who are passionate about providing a range of opportunities for all participants. From playing, coaching, committee involvement through to running skills programs and events, we encourage our members and families to experience our philosophy to enjoy…encourage…evolve through team work, leadership, commitment, confidence, sportsmanship, respect and importantly, developing friendships for life.
New players are always welcome. Click here for registration information.