FFV FUTSAL TOUR FORMS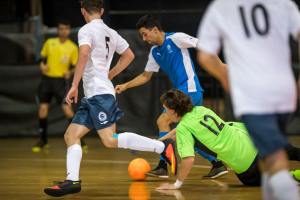 2019 FFA NATIONAL CHAMPIONSHIPS TOUR
UPDATED July 2018
GENERAL INFORMATION
On this page you will find:
Payment Plan for the 2019 Tour - attached pdf

Link to purchasing the Joma Playing Kit - in October

Virgin Flight Information will released in mid November

Player Self Registration. All players MUST be registered to the FFV Futsal State Program package on My Football Club, if you are selected for any State Representative team. If you are not sure if you have a current registration, or have any queiries, please contact the FFV

Futsal Registrar.

No FFV Futsal Club members will have to pay a $30 registration fee.

Football New South Wales Self Registration Guide for the 2019 FFA National Championships. All players MUST do this ASAP once the portal is open. More information to follow.

The Joma playing kit and apparel will be available for purchase in October.
TRIAL REGISTRATION FORM - double click
Medical Forms including Dietary Requests
Please fill in the Medical Form and Submit. If you do not have any medical conditions or certain questions do not pertain to you and / or, you do not have any dietary requirements, please enter N/A.