2016 Annual Seminar
John Bowdler was the MC for the day and started the day off by outlining the topics and presenters that were on the program. Our President Robert Colombo gave a hearty opening address welcome all the members, guests and presenters. This was followed by John Bowdler who spoke on Appointments for trial games and the season ahead.
Well known FFA National Instructor, Clive Mackillop, spoke on the interpretations and guidance on Law 11 - Offside (IFAB Circular No. 3 - 17th July, 2015). This was well received with Clive's presentation delivered in his own inimitable style.
Our next presenter was Alex Glasgow who spoke on Discipline with an interesting approach by referring to how our brain works in dealing with it. He stressed that there are a combination of factors that will deliver control and discipline to the referee.
After a morning tea break with members networking and catching up Clive Mackillop again took to centre stage and spoke about the Application and Interpretation of the LOTG. Using the excellent Learning Modules from FIFA (Futuro III 2013) Clive concentrated on "Severity of the Fouls".
Next Shane Merr from the FNSW Legal Department spoke to us about Discipline matters and the GPT. He went through how reports should be worded stating only the facts and not opinions. He explained how the Judiciary works and the importance of getting in our reports in a timely manner.
After a quick stretching break Kevin Humphreys presented a session on Advantage in which Kevin mentioned a recently sent out paper that was sent to members. He referred to Page 96 of the current 2016 LOTG book stressing that if a team has possession of the ball, it does not always constitute an advantage.
Kris Griffiths-Jones gave us all a FNSW update and mentioned that refereeing numbers in NSW had grown 10%in 2015. He spoke about courses and development for referees with qualified assessors and mentors available to help. Kris described the new referees academy that was being introduced and that selection was currently be carried out on the fields of Valentine Sports Park as he spoke.
Chris Beath, one of the three appointed professional referees by FFA, was next to speak on his life as a professional referee. He described his daily activities and how he got to where he is today. It was an interesting insight on how the refereeing set up works at the A league level.
Our Assessors and Instructors returned for a Assessors seminar conducted by TSC Chairperson John Bowdler. KPI's and the required detailed information to be provided on running sheets was discussed as was the number of coaching points that should be given to referees to work on.
2016 Fitness Test Preparation and Training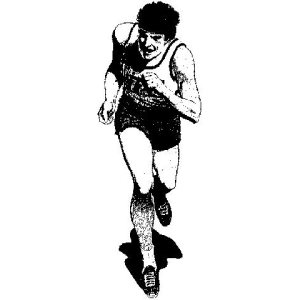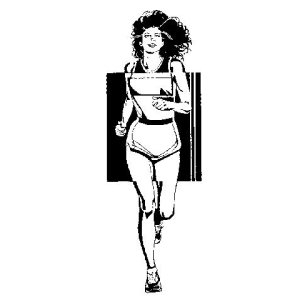 Pre-season training starts Wednesday 13th January, 2016 at Potts Park, Yagoona from 7pm to 8.30 pm. Please be there by 6.45 pm for a 7 pm start. The focus will be High Intensity Interval Training drills with more practical elements than in previous seasons.
Please check out the proposed training schedule for 2016 by clicking on the link below:
Jim Nicolaou - Life Member 2015
At the Annual General Meeting held on Friday 4th December, 2015 well known and liked member Jim Nicolaou was honoured with Life Membership. Nominated by our Branch Coach, Alex Spiroski, Jim was a popular choice for the honour.
The members in attendance at the meeting heard of Jim's contribution since he joined the Branch in 1991. Rising through the ranks on-field to a NPL1 Referee and now off-field to a Level 2 Assessor. His tireless efforts as a long standing Floor Member and now as a valid member of the Technical Sub Committee are all part of the dedicated work Jim does for our members. He has been tireless member of our Management Committee for many years contributing much to the operation of our branch; providing input and comments on organising events and activities; and all round supporter and mentor to many members of our Branch.
A throughly well deserved addition to the life membership ranks. Thanks for all your efforts Jim and well done on your latest achievement and honour.
Blast From The Past - The Marc Arcuri Cup
Ex FIFA, State League Referees and some welcome District Referees donated their time to Referee The Marc Arcuri Cup on Sunday 18th October, 2015. Coming out of retirement for a good cause were Garry Power, Simon Micallef, Con Diomis, Jim Nicolaou, Richard Baker and Sandro Perticarini. Your efforts were much appreciated by the Marc Arcuri Foundation.
Marc Arcuri, like millions of kids around the world, looked forward to playing football each weekend with his mates at Austral Soccer Club and the 19th July, 2014 started off with the same anticipation. However, while playing on this particular day, Marc complained of feeling unwell to a teammate during the game and started to make his way to the sideline. While doing so, he suffered cardiac arrest and despite having a registered nurse on hand, sadly he could not be revived.
The 2015 event, with 32 teams taking part in The Marc Arcuri Cup, hopes to raise enough funds to purchase at least eight defibrillators for suburban football clubs throughout Sydney. The response to this year's event has been overwhelming with many sponsors, supporters, players, coaches, referees, volunteers, family, friends and various organisations all lending a hand and have been very generous with their sponsorships towards the cause. Every single dollar spent on the day will go towards purchasing a defibrillator for a suburban football club and potentially saving the life of a man or women playing football.