Registration Information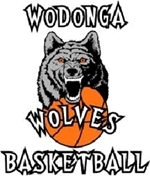 Registration Information
For Seniors & Juniors
Welcome to Wodonga Basketball. Wodonga Basketball Association (WBA) operates 2 seasons per year Semester 1 & Semester 2.
Our junior members are pooled into teams by pooling coordinators and our senior teams are by team entries.
Payment for registration is all done via online registration. All participants must pay: Basketball Victoria Insurance & WBA Membership. Junior members must also pay a junior singlet levy where as senior teams have the option to hire singlets or use their own. Members have the option to participate in a full year that is 2 seasons or in only 1. It all depends on what suits your situation best.
We are always looking for volunteers to assist with helping our Association run so welcome your assistance.
If you have any further questions or are just unsure please contact us! wdgaball@bigpond.net.au or 02 6059 3644.