About Us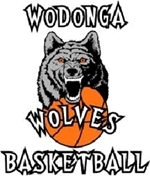 The Wodonga Basketball Association is located at the Wodonga Sports & Leisure Centre, Hedgerow Court, Wodonga West with access to five courts on Monday, Thursday and Fridays nights.
We offer many opportunities for players, referees and coaches to succeed within their chosen sport including Domestic, Representative, Country Vic and State with national exposure.
All athletes are encouraged to attend BVC skills days, WBA training sessions and/or other advertised events.
WBA regularly run courses for coaches, referees and scorers to ensure suitably qualified persons are available to assist.
Volunteers for scoring, coaching, tournaments, fundraising, pooling, training, singlet allocation or any other worthwhile endeavour are most welcome. If you are passionate about your child's basketball, and can spare a few minutes, please see a committee member or someone in the office to offer assistance.
2017/2018 Committee Members
President - Luke Smith
Secretary - Larrissa Godden
Vice President - Nic Conway
Treasurer - Mark Bywater
Junior Representative Coordinator - Paul Green
Senior Representative Coordinator - Craig McClanahan
Referee Coordinator - Rebecca Gransden
Pooling Co-Ordinator - Mark Roffey
General Members - Chris Rogers
General Members - Rodd Harding
General Members - Dee Ivic
GO WOLVES!!!!