Holiday Camps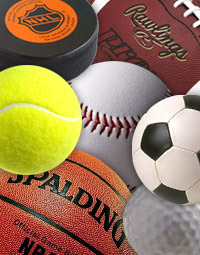 BACK TO SCHOOL HOLIDAY CAMPS
MONDAY 22ND - THURSDAY 25TH JANUARY 2018
Maitland Basketball offers one of the best value school holiday programs in the Hunter Region. All coaches have WWCC and our program is designed to help children stay active, have fun and make new friends during the school holidays.
MULTISPORT
Come along and enjoy 6 different sports all in one day in a fun, and friendly environment: Basketball, Indoor Cricket, Indoor Soccer, Floor Hockey, Touch Football and Ultimate Frisbee. Our WWCC accredited coaches will help all participants stay active during the school holidays.
DETAILS
Time
: 9.00am to 3.00pm (venue opens at 8.30am for rego and early drop off)
Ages
: Infants and primary school children 5 years and over
Cost
: 1 day $30 2 days $60 3 days $80 4 days $100
(25% sibling discount on each product)
(see sibling discount terms & conditions below)
Late Pick Up: $10 per day (please collect children before 5.30pm)
Camp Cost includes lunch and morning fruit break.
Please bring your own morning tea and drinks for the day.
Canteen facilities will be available.
Multisport camp participants can join the basketball camp free of charge – please notify upon arrival
MUSTANGS STABLE BAKETBALL
Our Basketball camps are suitable for players of all skill level and experience. Whether you are a brand-new player looking to experience a fun first day of basketball or a club/rep player wanting to improve your game. Featuring coaches from the Mustangs Representative and Development Programs, players will practice the fundamentals of basketball, followed by game play in the afternoon.
DETAILS
Time
: 10.00am to 2.00pm
Ages
: Open to all school aged children (Kindergarten to Year 12)
Cost
: 1 day $20 2 days $40 3 days $55 4 days $70
(25% sibling discount on each product)
(see sibling discount terms & conditions below)
Camp Cost includes lunch. Canteen facilities will be available