GENERAL INFO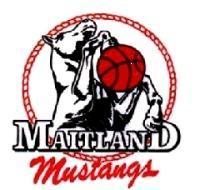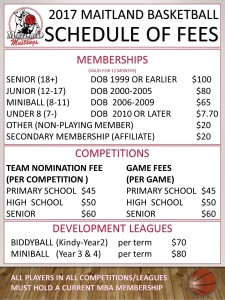 Welcome to Maitland Basketball's competitions information page. As always, the Board and Staff at MBA are commited to continuous improvement to deliver the best playing experience possible for our members, and to continue to work at providing great value for money and an enjoyable experience for all members and participants.
In 2017, Maitland Basketball have introduced 3 key intiatives to help improve the experience of our members:
Vend Digital Point-of-Sale

Brand new scoreboards on courts 2, 3 and 4

A unified online platform for all competition fixtures, results and ladders as well as quick and easy online payment for all memberships and team nominations.
Maitland Basketball Delivers:
A safe, top class facility with freshly painted and resurfaced floors.

A commitment to providing two qualified referees on each game and a development program to build the quality and depth of our referees.

A safe, supportive and friendly enviroment that is free from abuse and caters to the diverse social and cultural backgrounds and needs of all members.

A pathway for all participants (players, coaches, referees and officials) from grassroots through to elite programs.
Our competitions also include:
Qualified Referees

Match balls

Canteen facilities

Helpful friendly staff
Full details are available on each competition page