GENERAL INFO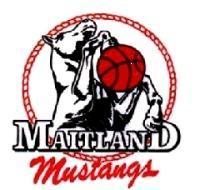 GENERAL INFO
Welcome to Maitland Basketball's competitions information page. As always, the Board and Staff at MBA are committed to continuous improvement to deliver the best playing experience possible for our members, and to continue to work at providing great value for money and an enjoyable experience for all members and participants.
Maitland Basketball Delivers:
A safe, top class facility with freshly painted and resurfaced floors.

A commitment to providing two qualified referees on each game and a development program to build the quality and depth of our referees.

A safe, supportive and friendly environment that is free from abuse and caters to the diverse social and cultural backgrounds and needs of all members.

A pathway for all participants (players, coaches, referees and officials) from grassroots through to elite programs.
Our competitions also include:
Qualified Referees

Match balls

Canteen facilities

Helpful friendly staff
FOR NOMINATION DETAILS SELECT YOUR GRADE FROM THE COMPETITIONS MENU
2018 SCHEDULE OF FEES
At the most recent board meeting, MBA's Board approved the pricing structure for 2018. In considering our pricing structure, the board has balanced the need offer the best value for money possible for our members against continual increases in running costs for the Association.
MEMBERSHIPS
Annual membership has been unbundled, so that the customer can now see where each portion of their membership goes. Some prices have been adjusted to have better consistency in the compared unbundled prices. Memberships for playing members 12 years and older have remained the same. Junior 8-11 memberships have decreased from $65 to $50. Juniors U/8, other and affiliations (secondary memberships) are all $20 in 2018.
| | | | | |
| --- | --- | --- | --- | --- |
| Membership Type | BNSW | MBA | 2018 Price | 2017 Price |
| Senior - 18+ | $82.41 | $17.59 | $100.00 | $100.00 |
| Junior - 12-17 | $66.39 | $13.61 | $80.00 | $80.00 |
| Junior - 8-11 | $40.06 | $9.94 | $50.00 | $65.00 |
| J <8 | $8.70 | $11.30 | $20.00 | $7.70 |
| Other | $12.00 | $8.00 | $20.00 | $20.00 |
| Affiliations | | $20.00 | $20.00 | $20.00 |
COMPETITION GAME FEES
We are currently phasing in Per Player Game Fee Payments. There are 4 main reasons that we are transitioning to per player payments:
· Allows school aged players to take full advantage of the ACTIVE KIDS REBATE
· Game night staff can focus attention on supervising the courts, rather than collecting fees.
· Team coaches/managers will not need to collect game fees each week.
· If players in your team do not turn up for their game, other players are not left paying higher game fees to take the floor.
For the 2018/19 Summer Competitions, the following payment methods are available
OPEN PRIMARY (FRIDAY)

YEAR 7/8 COMPETITIONS

SUPERLEAGUE

All game fees collected as a per player payment

OPEN SCHOOL (WEDNESDAY)

SENIOR SOCIAL COMPETITIONS

Teams can choose

Per player payment OR a weekly game fee
GAME FEES
Game Fee

# of weeks

Nomination Fee

Game / Nom Fees Total

6 players

7 players

8 players

9
players

Open Primary Friday

N/A

19

N/A

N/A

$170

$140

$125

$110

Year 7/8 Monday

N/A

20

N/A

N/A

$190

$160

$140

$125

Weekly Team Fees Option

(team pays nomination fee and weekly game fee)

OR

Per Player Game Fees Option

(all players pay individual fee based on # of players)

Open High Wednesday

$55

20

$55

$1,150

$190

$160

$140

$125

Monday Senior Social

$65

20

$65

$1,365

$225

$190

$170

$150

Tuesday Senior Social Division 2

$65

21

$65

$1,430

$235

$200

$175

$155

Tuesday Senior Social Division 1

$65

14

$65

$975

$165

$140

$120

$105
These payments are due by competition week 3. If you have any questions or concerns regarding 2018 Game fees, please call 49343503.
EXAMPLE
Your team is in Open Primary, playing on a Friday evening.
Your team has 7 players. The competition fees are $140 per player

Each player can claim their Active Kids rebate voucher by handing it in to the canteen, then paying balance owing (in this example the balance is $40

Each player must also complete their MBA membership (annual payment of $50 for players aged under 12).

The new payment system will also result in some minor adjustments to our competition structure and by-laws for teams that have paid on a per player basis:
BYES - For teams that pay per player, If your team has a bye, you will automatically receive 3 competitions points, however, you will still get to play a game. We will invite one team to play an extra game that night (at no extra cost) so that your team does not miss out on a game.
FORFEITS - With teams paying up front, we would expect there to be far fewer forfeits (see fill in players below), however if you cannot field a team, it is essential that you notify MBA as early as possible (not later than 12 noon on the day of the game). An unnotified forfeit (no show or called in after 12 midday on the day of the game) will result in a full game fee penalty fine.
In the case of a forfeit, we will attempt to organise a game for your team against another team from the same grade. If your team receives a forfeit, and we cannot organise a game (as per byes above), your team's players will receive a credit towards their next competition OR a cash refund to be shared evenly among team members who have paid their game fees in full at the end of the competition. PLEASE NOTE - Cash Refunds cannot be given for Active Kids Rebate Vouchers and must be used as credit towards the next competition.
FILL-IN PLAYERS - The rules for fill in players will not be affected by this rule, as long as all team members have paid their game fees for the competition. Please note that fill in players must be a registered member (there is a new 14-day free membership for new players).
MBA will continue working to improve the quality of services we offer to our members. If you have any questions or feedback regarding the changes detailed above, please do not hesitate to contact us on 49343503.