Incidents-Complaints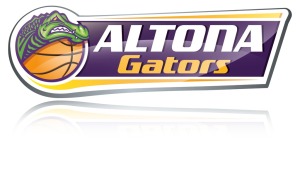 ALTONA GATORS - INCIDENT & COMPLAINTS POLICY
This policy has been created to aid as guidance in the management of an incident or complaint.
The By-Laws are made for the protection of all participants in basketball. There is particular emphasis in the offences under the By-laws on protection of officials, with considerably heavier penalties for offences committed against officials. Any report laid by a game official is managed via the normal BV Tribunal process.
The policy compliments the BV Tribunal By-Laws by providing a mechanism for incidents to be investigated and acted upon where they are not observed by game officials or do not occur in the direct context of a basketball game. It should also be noted that once any game based incident is acted on by game officials and the officials consider the matter dealt with, the association would only take further action under this policy in exceptional circumstances. Refer to Fact Sheet - Who is responsible for reporting incidents
This policy also defines the difference between a grievance and a complaint as follows:
• A Grievance is a more specific and serious feeling of wrong doing that relates to breaches of the code of conduct, harassment, discrimination or vilification by person(s) within the Altona Gators or external to the Association
• A Complaint is a general expression of dissatisfaction with a situation or the behaviours of other person(s) within the program
• Mediation is the attempt to effect a peaceful settlement between disputing parties via the facilitation of another independent third party, with all parties and the mediator present at the same time. The parties involved in the dispute determine the resolution themselves rather than have it imposed on them.
• An Incident is a distinct piece of action or occurence that is noteworthy. This can be a Code of Conduct Breach, injury, accident, theft, property/equipment damage or safety breach
PROCEDURES AND FLOW CHARTS AND INCIDENT REPORT IS ATTACHED BELOW: