Director of Coaching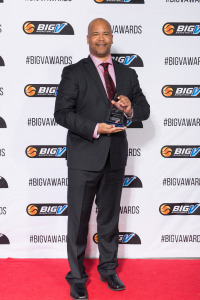 RANDY SHANKLIN
ALTONA GATORS DIRECTOR OF COACHING
Randy has over 30 years of coaching and playing experience in the United States, Denmark and Australia. He has learned the game from many of the basketball world's top coaches including Flip Saunders former Head Coach of the NBA Washington Wizards.
Randy's coaching experience in Australia alone has seen him work with over 100 Australian State Representative players, over 50 Australian Basketball Association Players, 25 multiple BIG V Award Winners, 12 WNBL players, 6 NBL players, 3 AFL players and 2 2009 AFL Draft prospects.
Randy has also given personal instruction and consultation to high profile clientele in the Hollywood entertainment industry.
Randy also played under Scott Brooks the former Oklahoma Thunder Head Coach.
The Altona Gators are fortunate to have Randy working with our leading coaches and elite players.
Career Summary:
35 years of coaching and playing experience
One on one development with 20 Victorian State Players
Basketball Victoria NITP Camp Coach/Selector
Coaching Experience:
Basketball Victoria NITP Camp Coach/Selector
Altona Bay Basketball Association: Director of Coaching
Altona Bay Basketball Association: Assistant Men's Coach
Lowther Hall Grammar: Head Coach
Scotch College: Head Coach 1sts
Westbourne Grammar: Head Coach 1sts Girls
Andrew Gaze "Hoopstars Camps"
Penleigh and Essendon Grammar: Co-Head Coach

Coaching Achievements:
2018 BIG V Youth League Championship Women Coach of the Year
2017 BIG V Youth League Championship Women Coach of the Year
2016 BIG V Youth League Championship Women Coach of the Year
2012 BIG V Youth League One Women Coach of the Year
2016 APS Co-Premiers Scotch College
2016 APS Representative Team Head Coach
Playing Experience (Australia):
Altona Bay Basketball Association
Sunbury Basketball Association
Warrnambool Basketball Association
Echuca Basketball Association
Playing Achievements:
1998, 2000, 2006 - BIG V Golden Hands Award
1998, 1999, 2000 - BIG V All-Star Five Guard