Rising Stars information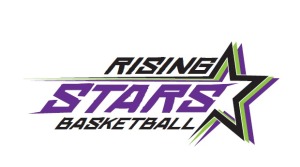 Rising Stars Basketball is back and ready for action, starting Season 4 of hoops for all abilities participants.
The program has continued to develop by partnering with Basketball Northern Territory, promising the same inclusive and fun environment, backed by the Peak Sport Body for basketball in the Northern Territory.
From humble beginnings, the program is now supporting over 100 athletes, and Basketball Northern Territory would like to see the program continue to grow each season.

Season 4 kicks off on Friday 20 October with games being held at Darwin Basketball Stadium, the competition will for run 8 weeks, and we expect more than 8 teams to join.

Team registrations are now open, and close on Wednesday, 18 October 2017

To Register a Team:
Start date: Friday 20 October 2017
Program: 8 weeks
Venue: Darwin Basketball Stadium – 220 Abala Road Marrara
Team fee: $500 per team *teams capped at 10 players
Extra team member: for any team wishing to add an additional player a fee of $50 per player is applicable
Team Nomination: Can be completed online:
Or copy and paste to browser
https://membership.sportstg.com/regoform.cgi?formID=73961
This will generate a "Team Code". Use this code to then register 10 individuals to the team
If you require an invoice to process payment, please email mailto:admin@nt.basketball.net.au
Contact: risingstars@nt.basketball.net.au
For more Information of with any questions please email risingstars@nt.basketball.net.au.