Team App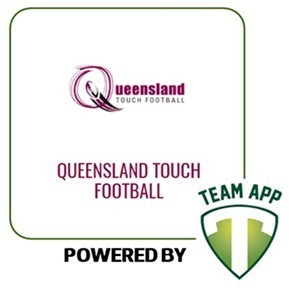 QLD Touch Football uses Team App to send our latest News, know when State Events are on, view Fixtures & Results, read our Documents, check out our Social Media pages and more.

We encourage Associations / Clubs who aren't using this form of communication already to create your own App as it has many great benefits.

The communication hub for your information!
Team App is a FREE platform that allows Associations / Clubs to improve communication and more by creating your own Smartphone App for both iPhone or Android device. You can design your app, choose from a massive range of features, your app will be live to download in 10 minutes.
Click here to watch a short video: https://www.youtube.com/watch?v=dSrOwSoBEoo

Benefits for QLD Touch Football Associations / Clubs:
Send instant push notifications for Game changes, Training times and latest News items

Link to Results and Ladders on your website along with uploaded Documents and Policies

Sell Memberships, Tickets and Merchandise with ease

Improve efficiency for Officials when sending information and managing teams

Create Events and Track Attendance

Record and upload videos and photos

Link the app to existing Websites and/or Social Media

Generate more revenue for your Association / Club by promoting sponsors
Download Team App on your device or head to the website to create your own app today and follow the simple steps www.teamapp.com
Please make sure, in the set-up process, when they ask you 'What Association do you belong to?', type in 'Touch Football Queensland '.
Associations / Clubs already using Team App – get more benefit from it! Click on the YouTube link for many useful videos: https://www.youtube.com/user/TeamAppVideos