Corporate Partners
Major Partner - Be Active

http://www.beactive.com.au
The Office for Recreation & Sport through its funding of TFSA operations and projects is a major supporter of touch football.
The ORS through its Be Active campaign encourages all South Australians to get up and be active - TFSA supports this message.
Please visit www.beactive.com.au



Touchdown Partner - BLK

http://www.kooga.com.au/
BLK (formally KooGa) is the official apparel provider of Touch Football Australia
From the very beginning, BLK set out to revolutionise the way sports gear was made, inspired by its vision to not only create a better product but to genuinely enhance the athletic performance of every player and every team that wear the BLK brand.
Touchdown Partner - Hyperactive Merchandising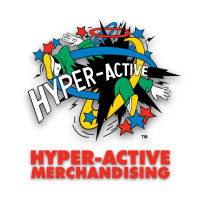 http://www.hypertouch.com.au/hyper-touch/
Hyperactive Merchandising is your one stop shop for all your social touch football apparel, merchandising and promotional product needs.
Check out their wide range of items no matter what your needs!