2018 Junior Summer Competition Registration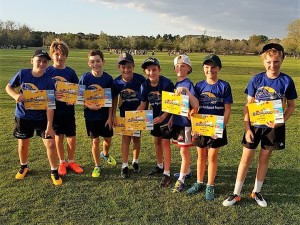 Registration Information
Registering into the Junior Summer Competition consists of either registering a team into the competition or registering an individual into a team. The 2018/19 Touch Football ACT Junior Summer Competition will commence the week starting 15th of October 2018 and conclude with semi finals commencing the week of 25 February 2019, and grand finals the week after. The competition will be run at five different locations across the ACT including Deakin, Amaroo, Wanniassa, Southwell Park and Kippax.
Registering as a team:
Team Registrations for the 2018/19 Junior Summer Competitions have now opened.
To register a team click the below link and follow the step by step instructions:
http://bit.ly/tfactjnrteamrego
Individual Registration Information:
Once a team has been registered, the team contact will be provided with a team code. Each player in that team must then register as an individual using the provided team code. When you have been provided with a team code you can register into your team by clicking on the link below.
http://bit.ly/FACTjnrplayerregistration
Each player participating in a TFACT competition must have agreed to the terms and conditions outlined in the TFA Membership and Participation Application and Declaration. Once this process is complete you will receive an automated email confirming your successful registration.
Individuals Without a Team
NRLTFACT often has individuals who wish to play touch football but do not have a team. TFACT will endeavor to find these players a team for the upcoming season. To help with this process please email mark.barnes@touchfootball.com.au with the following details and we will help place your child into a team.
Full Name

Age

Gender

School

Grade

Preferred Location

Parent/Guardian

Phone Number

Email
If you have any difficulties during the online registration process or require any additional information please contact Mark Barnes on 02 6212 2884 or email mark.barnes@touchfootball.com.au.