Sponsor Information
GRANT BURGE WINES

http://www.grantburgewines.com.au
DISCOVER GRANT BURGE WINES
Grant Burge Wines, through owners Grant and Helen Burge, have been dedicated supporters to the BL&GFA for many years and we thank them very much for their financial and personal assistance.
With the recent sale of the winery the BL&GFA Board are pleased to advise that the sponsorship agreement will continue under the new ownership. We very much appreciate the ongoing support of a local company providing so many opportunities to the Barossa, Light and Gawler community.
CENTRAL DISTRICTS FOOTBALL CLUB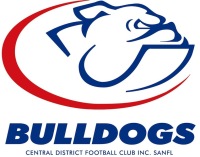 http://www.cdfc.com.au
CENTRAL DISTRICTS FOOTBALL CLUB
CEO of the CDFC, Kris Grant and his team are magnificent supporters of our Association providing fiancial and player development support for many years. There has been countless BL&GFA players that have progressed to the SANFL and AFL ranks with the CDFC guidance. CDFC development manager, Scott Stevens continues to assist our juniors through the various programs under his control such as the Robert Zerella Academy. The Association is extremely grateful for the on-going support from the CDFC.
LION NATHAN BREWERY (WEST END)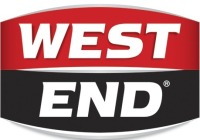 http://www.westenddraught.com.au
WEST END - LION NATHAN
You don't have to look far to see how much West End supports local community. Their signage is on almost every local club ground.
Through the West End Community Fund, the company has provided almost $2 million to local sporting clubs through the donations received from their water fountain in front of the brewery on Port Road. If your Club is looking for support for a particular project or cause, check out http://www.westenddraught.com.au/community-aid/wecf/ and see if they can help.
West End, through Lion Nathan has committed to a sponsorship agreement with the BL&GFA on a 5 year deal until the end of 2018 which is fabulous news. Our commitment to them is to ensure that we primarily stock and promote Lion Nathan products at Association hosted events. This only really affects our Clubs during finals games but we encourage all Clubs to support the businesses that support them and use Lion Nathan products all year round. They have a massive range of regular beers such as Hahn, Tooheys, James Boag, XXXX and obviously West End brands, as well as international brands such as Heineken, Corona, Beck's, Kilkenny and Guiness. They also carry a range of ciders such as 5 seeds and James Squire. Check out the Lion Nathan website at https://www.lionco.com to learn more.
Our thanks go to West End and Lion Nathan for their valuable support of our Association.
STERLING HOMES

http://www.sterlinghomes.com.au
Welcome to Sterling Homes as a major partner of the BL&GFA. With display villages in Freeling, Tanunda and Evanston Gardens, they have all corners of the Association covered and we are so pleased to have them on board. Please click the link below to see all that Sterling Homes has to offer and when you are in the market to build a new home, check out their magnificent designs that can be tailored to meet your needs.
THE INCOME TAX PROFESSIONALS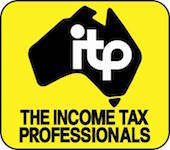 https://www.itp.com.au
The BL&GFA welcome new supporter, The Income Tax Professionals (ITP). Assisting largely with junior development by financially backing the Junior Association games held annually between the BL&GFA and the RFL. ITP provide professional and friendly taxation services to individuals and businesses, helping you make the most out of your tax dollars. With offices at Nuriootpa, Gawler, Birdwood and Elizabeth, they are all within reach of all within the BL&GFA area. So if you want to keep more of your income, let ITP help you and support the BL&GFA at the same time!.
BURLEY SEKEM
http://www.sekem.com.au
BURLEY SEKEM
BURLEY have been producing quality footballs since 1907 and is currently the official football for numerous Australian and International Leagues. In 2012, Burley teamed up with the AFL for the first time since 1999 to develop the quality footballs that the AFL demand at significantly lower prices than their competitors.
SEKEM have been operating since 1923 and produce excellent sports merchandise and currently are Australia's leading distributor with licences with the AFL, NRL, Socceroos and Wallabies.
The BL&GFA appreciates Burley-Sekem's lengthy on-going support with a sponsorship agreement secured until at least the end of the 2018 season. Our obligation is simply to use only Burley footballs at all matches in all grades.
VINE INN - BAROSSA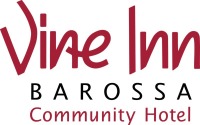 http://vineinn.com.au
VINE INN
The BL&GFA has been receiving fantastic support from the Vine Inn over many years and we thank General Manager, Chris Linden, his board and staff for their magnificent commitment to the local community. The Vine Inn is an outstanding sponsor of our League, and host meetings held by the Directors, the Delegates and the Junior Management Committee, as well as special events and of course, the end of season Schluter Medal Count dinner.
Situated in the heart of South Australia's world famous Barossa Valley, the Vine Inn at Nuriootpa is the perfect place to stay and experience the delights of Australia's most world renown wine region.
A local landmark in the Barossa for over 150 years, the Vine Inn Barossa celebrated its 75th year of community ownership in 2012, and is still serving as a great community focused facility. As a community owned business, all hotel profits are returned to the region through sponsorship and donations to local sporting and service clubs, schools, kindergartens and community projects.
THE BUNYIP

https://www.bunyippress.com.au
Long time supporter of the BL&GFA, The Bunyip provides quality reporting on all issues Gawler and Barossa.
120 Murray Street,
Gawler, South Australia
Ph (08) 8522 1233