NSW
Welcome to
New South Wales Defence Basketball (NSWDB)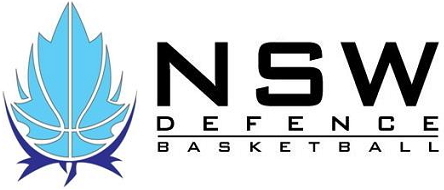 COMPETITIONS
Interservice
The NSW Defence Force Basketball Interservice Competition will be held over the weekend of 06 - 08 Jul inclusive at the Holsworthy gym.
CONTACTS

NSW OIC, FLTLT Melissa Miller melissa.miller@defence.gov.au
Navy Samuel Chiswell samuel.chiswell@defence.gov.au or Alex Brown alexander.brown8@defence.gov.au
Army Brett Elleman brett.elleman@defence.gov.au or Kadi Sonntag kadi.Sonntag@defence.gov.au
RAAF Richmond Kevin O'Sullivan kevin.osullivan3@defence.gov.au or Adrian Duran adrian.duran@defence.gov.au
RAAF Williamtown Richard Van Der Snoek richard.vandersnoek@defence.gov.au or Mario Kondosorov mario.kondosorov@defence.gov.au
COMBINED SERVICES
The tournament will be held Locations and Dates to be confirmed.
TRAINING
Contact your relevant REP for training details.