2018 - 2019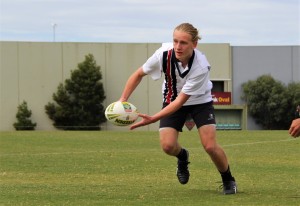 2018-2019 COUNTRY AND METRO CHAMPIONSHIPS
The 2018-2019 School Championships will change in structure to provide opportunity for country and remote schools to be involved.
In Term 4, 2018 - the following locations will have a Country/Metro Championship Event.
Western Country Champs (Hamilton) – Wednesday 10th October 2018

Eastern Gippsland Country Champs (Traralgon) – Friday 12th October 2018

Rivers Country Champs (Yarrawonga) – Monday 15th October 2018

Northern Country Champs (Bendigo) – Wednesday 17th October 2018
In Term 1, 2019 – the Eastern and Western Conferences will be running.
Metro Championships (Eastern Conference) – Monday, 18th March 2019

Metro Championships (Western Conference's) – Tuesday, 19th March 2019
State Finals – Tuesday 26th March 2019
More details on the Victorian School Championships will be released mid-2018.