Home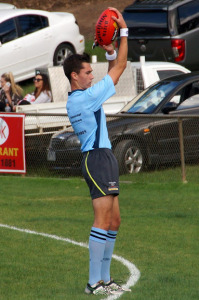 Welcome to the Yarra Ranges Umpires
Please see 'news' tab for all umpiring news...


Pre season training has just begun, with the season being just over 2 months away. The umpiring group have been working hard to improve their fitness to be as professional as possible for the upcoming season.
If you have aspirations of umpiring on the MCG then now is the best time to start.
With structured talent pathways available in all disciplines of umpiring, why not come down and give it a try.
Call John Edwards for further information.
0430 018 072
________________________________________________
2017 SEASON INFORMATION
2017 Training Dates and Venues
Official senior training has commenced on Wednesday Nights at Knox Athletics Track starting at 6:00pm.
Those attending will be asked to fill out a membership form. Those members that are intending to umpire this season are also reminded to fill out a registration form found on this website.
Offical junior training has commenced at Mt.Evelyn Athletics Track (Morrison Reserve) from 5:30pm on Mondays. Junior umpires are asked to bring a whistle and drink bottle.
We look forward to seeing you on these dates.
________________________________
2017 Umpires Board
Senior Director - Trevor McGary
Junior Director - Brendan McKenna

Boundary Umpires Coach - James Nolan

Goal Umpires Coach / Junior Observer - Bob Allen
Senior Fitness Coach / Senior Observer - Steven Edwards
Junior Fitness Coach / Junior Observer - Warwick Marsh
Junior Skills Coach / Junior Observer - Andrew Eggington

Senior Administration / Senior Observer - John Edwards
Junior Administration / Junior Observer - Peter Dixon
Senior Observer - Tony Cross
Junior Observer - Colin Thompson
Junior Observer - Greg Malone
For all enquires please contact John Edwards
0430 018 072 johnyvmdfl@live.com
---
Please check this website regularly as all information required including; handouts, appointments and general information will be posted in the news or appointments section.
---