Become an GVFUA Umpire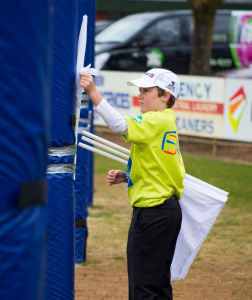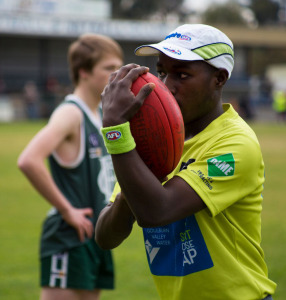 Welcome to the Goulburn Valley Football Umpires Association ...the pinnacle of country umpiring in Victoria.

The Goulburn Valley Football Umpires Association (GVFUA) has been serving local Australian Rules Football around the Goulburn Valley since 1958.

We are one of the largest umpiring groups in Australia with close to 220 active members, including males and females, who officiate in approximately 80 games of football each weekend.

We are affiliated with the Victorian Country Football League (VCFL), supplying Field, Boundary and Goal Umpires to the Goulburn Valley Football League, the Murray Football League, the Kyabram and District Football League , and the Shepparton Junior Football Leagues we supply only centrals at football venues in an area stretching from Deniliquin in the north, Mansfield in the east, Rochester in the west and Seymour in the south and every where in between.

Our Club Rooms are located at Packham St and we train on the magnificently prepared and maintained Chas Johnson Resevere Ground on Tuesdays and Thursdays under fantastic lights.

We have a training session, the commencing at 6.00pm anyone interested in finding out more about umpiring with the GVFUA is quite welcome to come and observe a training session and have a chat about what is involved. Newcomers are always made welcome and are never pressured into becoming a member.
We have a number of skill sessions to help new and older members to become better umpires performed by well educated and skillful coaches.

Youngsters under the age of 18 are always encouraged to bring a parent with them on their first visit, so that they too can see first hand, what type of environment their child will be involved in and form their own opinions.
We have many female umpires as well and are currently updating our lovely rooms to accomodate more.
The GVFUA also has a strong emphasis on families and social interactivity, which in turn engenders great camaraderie between members of all ages and their families.Membership of the Goulburn Valley Football Umpires is free, all you need to do is to complete the attached form and pass it on to us.