Competition Details
Winter Competitions
The Southland Football winter competitions begin in early May and finish in September. There are competitions available for 4 year olds through to 64 year olds so if you are interested in playing football you can do so by becoming a member of a local club. Links to club websites are available by clicking on the 'Club/Football Links' tab at the top of the page.
All competition draws, results & tables are available by clicking on the 'Fixtures/Results' tab above.
First Kicks (4-6yrs)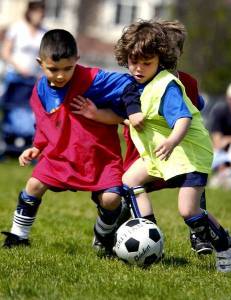 The ASB First Kicks programme is for children aged 4-6 years of age and provides an ideal introduction to team sports in a safe, fun and rewarding environment. Sessions will be held every Monday afternoon at Stadium Southland (indoors) with every player receiving 50 minutes of first class football development.
The 2016 winter program is set to start on Monday 9th May so get your team registered now. It's easy to register, you can register by contacting a local club or just email: admin@southlandfootball.org.nz.
Each player will be charged by the club a fee to cover affiliation.
For any further information, please contact the Southland Football office on 2177900
Fun Football (7-8yrs)
The Fun Football Programme will start on Saturday 7th April 2016 and will be held on the ILT Football Turf between 9.30am - 10.20am every Saturday except when it is hosted by a local club. Contact your local club to register. Fun Football is played 5 a side in a rotational format to give every team the chance to play 3 different oppositions every Saturady.
College Football League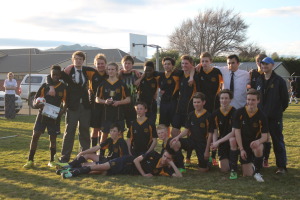 The College Football Leagues for both boys and girls (Junior and Senior) start on 18th May and finish with finals in September.

To Register your Team please click HERE - entries close on May 11th.
Each Team will be charged a $150 fee to cover ILT TURF (Final or other games that need to played there, Trophies, Medals and Admin).