2015 Coaching Manuals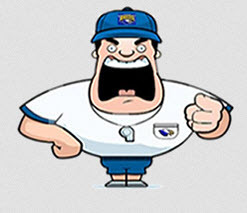 Download 2015 Coaching Manuals
The Coach - The Official AFL Level 1 Coaching Manual: standards and guidelines for conduct, tactics, injury prevention, training and more.
AFL Youth Coaching Manual: teaching information for game skills and tactics, plus advice on effective communication with footballers of this age.
2015 Junior Coaching Manual: essential text for coaches, coordinators, participants and parents in the NAB AFL Auskick Program.
Download:
SECTION ONE - FIVE

SECTION ONE: Introduction
SECTION TWO: Sport & Children
SECTION THREE: Coaching
SECTION FOUR: Skill development
SECTION FIVE: Skills guide

SECTION SEVEN: Lesson plans: