Accredited Distributors - Bendigo & Horsham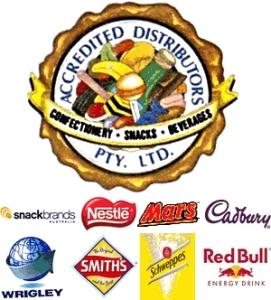 As founding members of the largest and strongest national body of wholesalers Accredited Distributors Pty Ltd are able to look after your needs on a local, national or even an international basis.

With almost 50 member covering not only the capital cities of Australia but most importantly those rural areas so often ignored by others there is a Distributors member just around your corner.

With a dedicated team of professionals based in Sydney looking after your corporate needs with reporting and national co ordination and with members from Cairns to Hobart and from Sydney to Perth you are never short of finding a Distributor member to look after your needs.
Contact Page: http://accredited.com.au/contact.html