Goldacres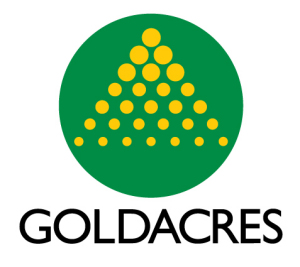 A vision to change the way you spray

The Goldacres brand has been established over more than a quarter of a century, supplying Australian farmers with quality, innovative and technologically advanced spraying equipment. The vision has always been to provide spraying equipment which allows you to change the way you spray.

Ground breaking technology such as Direct Chemical Injection (DCI), Ultraglide, SmartSteer, TriTech boom suspension and aluminium boom wings have changed the way you apply chemicals - these innovations have all been introduced in response to the requests of our customers.

Goldacres operates from two factories in regional Victoria. The Ballarat site is head office and production facility for the large trailing and self propelled sprayer range. The 13 acre site has recently undergone a major factory expansion which now includes over 5000 square metres of production space.

The St Arnaud facility, 130km North West of Ballarat, is where the company was founded and is home to the Pathway range which includes sprayers up to 2500 Lt. Since producing the first sprayer from this site over 30 years ago the building has undergone many expansions and is now spread over 2000 square metres.

The Goldacres sprayer range is sold, serviced and supported nationally by over 80 dealers. Goldacres not only produce Australia's finest range of spraying equipment - we value the relationship with the owners of our equipment. We look forward to having you as a Goldacres owner and changing the way you spray.
Goldacres Website: http://www.goldacres.com.au
Goldacres Contact Page: http://www2.goldacres.com.au/contact