Home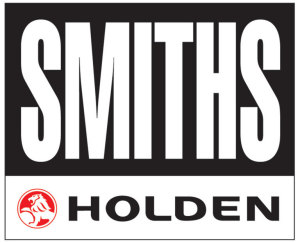 GDFL wrap: Bannockburn proves too strong for injury-hit Bell Post Hill
ALEX TIGANI,
Geelong Advertiser June 25, 2016
FOR the second time this season ladder leader Bannockburn has held off reigning premier Bell Post Hill by 14-points and will now travel to East Geelong in search of a ninth-straight win. The Panthers entered the match as underdogs without leading goal-kicker Nick Costello (groin), Justin Tarr (groin) and Ash Witney (soreness). Travis Fursland stepped up as the first of six individual goal-kickers for the visitors who helped the Panthers record an early 6.3 (39) to 1.3 (9) lead. Veterans Darren Milburn and Jason Tom hit back for the Tigers, who responded with seven-straight goals to capture an eight-point lead at the main break. Panthers captain Joel Page fired back for his side with three goals in the space of 15 minutes. Yet the Tigers clawed through the reigning premiers 10 game winning streak to record a tight victory thanks to late goals by Brett Harding and Leigh Perkins. Post-match Bannockburn coach Peter Riccardi highlighted his side's deficiencies when conceding six of the game's first seven goals. "We know when we structure up well we're hard to penetrate but early on we were getting lead to the footy," Riccardi said. "We're happy that they were able to respond after quarter time because in that first term we only had eight or nine tackles and 15 missed tackles. "We gained control after that and that's the best part about it, they stood up and said 'not this time' which is the most rewarding part." Brent Jacques hunts down Attila Sulics. The only downside of the afternoon for the home side was the departure of Mark Banks who suffered a shoulder injury in the final term and is currently in hospital this evening. As a result of today, Bell Post Hill has slipped down to third on the ladder having suffered its first defeat away from home since Round 8, 2015 (also against Bannockburn). "It was just a ball game, we had players missing and they had players missing so we just need to regroup, refocus and regain control," Bell Post Hill coach Steve Lewry said. The Panthers entered the clash having won its past four games against Corio, Geelong West, Anakie and Winchelsea by an average of 144-points. "Sometimes you get a little bit complacent against the bottom sides and then all of the sudden you're not ready for the top sides," Lewry said. "They (Bannockburn) clearly made fewer mistakes than us so that was enough for them to win the game."
In other games, Inverleigh regained the Trotter Memorial Trophy by defeating Anakie by 105- points, with Dalton Grundell booting four goals in the absence of Paul Carson.
A six-goal haul by Brent Macleod was enough for Thomson to claim a second victory over Werribee in 2016; returning back down the highway with a 37-point victory.
Winchelsea's early lead over East Geelong was short lived after the Eagles spread their wings to record their fourth straight win; an 86-point victory thanks to a six goal haul by Barry O'Toole.
North Geelong continued to cement their spot in the top five by defeating Belmont by 36 points with Magpie Dylan Morton named best afield with three goals.
And, after 1113 days, Corio finally won an away game by defeating Geelong West at West Oval 15.7 (97) to 8.13 (61). The Devils booted nine of the final ten goals while the Cheetahs recorded a 19th straight defeat.