About Us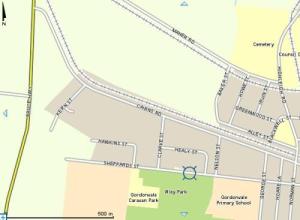 FOR ALL THE LATEST, SELECT "NEWS" FROM THE MENU.
The Gordonvale Touch Association grounds are located at Alley Park, Sheppards St, Gordonvale. We have four fields under lights and fully irrigated.
Winter competition Our Winter Competition commences in the first week of March and concludes with Grand finals on the last Saturday in July. Monday nights: Open Mixed (All Grades) Wednesday nights: Open men's, and Open Ladies (All Grades) .
Summer Competition: Our Summer Competition commences in the last week in August and concludes with Grand Finals in the last week of November. Competition nights are the same as the Winter competition.
Junior Competition: The Junior competition is being held on Monday nights. Juniors caters for boys and girls from 6 to 15 years. Juniors commence in the first week of March and concludes with Grand Finals on the last Saturday in July (same as Seniors). All games to be played from 5.30pm to 6.30pm.
Fees: Senior Fees: Player Registration: $50 per player (adult or student).
Game Fees: $6 per player per game. $4 per game for Students (up to Year 12). We also offer a bulk payment for the game fees or $100 per adult and $65 per child for the season.
Junior Competition Fees: $50 for first child, $40 for each other child, $25 for any child that is already registered in the senior competition.

---
Gordonvale is a sugar cane town about 25kms south of Cairns.