Home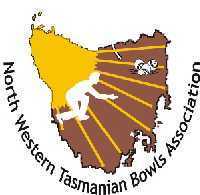 HELLO - WELCOME TO THE OFFICIAL WEB SITE OF THE NORTH WESTERN TASMANIAN BOWLS ASSOCIATION INC.
The North Western Tasmanian Bowls Association Inc. was formed in November 1927 and is the controlling body administering the sport of lawn bowls in North West Tasmania.
The Association comprises a total of 15 clubs and has a male membership of approximately 950 bowlers of which 25 are junior bowlers under the age of 18 years of age.
The Association is affiliated to Bowls Tasmania along with two other regional Associations (Bowls Tasmania North and Bowls Tasmania South).
The objects of the Association shall be the encouragement and general management of lawn bowls in North West Tasmania.
The web site has been established in order that the Association, together with the individual clubs, can actively promote the sport. Please take the opportunity of having a detailed look through the associated links on this site.
A detailed competition and result service has been established for your information which will cover the Saturday and Midweek Pennant competitions detailing rosters, results and ladders.
The site has been designed with the co-operation of Bowls Australia and Bowls Tasmania to ensure you are kept fully informed on the sport of lawn bowls.
FOR ALL THE LATEST NEWS ETC. JUST CLICK ONTO NEWS AND SEE WHAT IS HAPPENING IN YOUR ASSOCIATION.
CHECK THE LADDERS, SEE WHO YOUR CHAMPIONS ARE, USE THIS WEBSITE TO KEEP UP TO DATE WITH ALL THE LATEST HAPPENINGS