Competition Information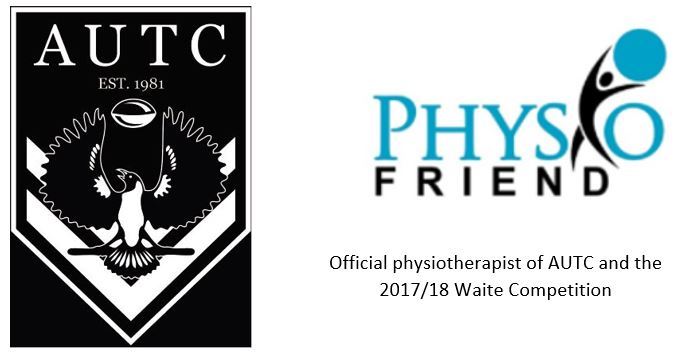 Registration for the 2018/19 season are opening soon! Registrations will be open from September 27 to October 11.
Please read the following competition information and conditions of entry document below.
Competition information

Adelaide University Touch Club will again be running a 14 week + finals mixed touch competition during summer 2018-2019 at the Waite Playing fields, on the corner of Fullarton Road and Claremont Avenue, Netherby.

Season dates will be:
Rounds 1-9: October 25-December 20, 2018

Rounds 10-14: January 10-February 7, 2018

Semi finals: Feb 14, 2018

Grand finals: February 21, 2018
Games are played on Thursday nights at 6.10 pm, 7.00 pm and 7.50 pm.

This year we will be offering four open divisions (grades A/B to G/H).
Teams of juniors over the age of 13 may enter into the open divisions.

Fees for this season, including entry deposit, are:
Open Divisions A-H: $1170


Open Divisions A-H with a referee*: $1070


Junior teams (all players under 16): $850


A $300 deposit is required with the team's nomination, due 18 October 2017.
The outstanding amount will then be required by no later than Round 3 (8 November 2017), and will be accepted in a single payment only to the AUTC bank account. Payments by indviduals within teams will be not be accepted. Un-financial teams will be penalised with a 0-5 loss from Round 4 onward.

*In our endeavours to ensure two referees for all games, we encourage ALL teams to provide a team referee. Teams that do not provide a referee will pay the higher registration fee. The team referee should be available to referee on at least 5 occasions throughout the season. Referees are compensated for all games they officiate and have access to referee coaching should they desire it.

All fee payments should be made directly to our account:

Bank West
Account Name: Adelaide University Touch Club
BSB: 305-122
Acc #: 0391160

Please include your team's name in the payment details.

Full competition details are provided below. If you require further information or are looking for a team to join, please contact enquiry@autouch.org.au
Competition Information 2017-2018

Uniforms
All players must wear numbered, matching shirts i.e. the same colour. Small variations in pattern will be permitted, as long as it is clear they belong to the same team. Teams will be penalised for players not wearing matching shirts, with the top two divisions also penalised if shirts are not numbered (Divs A/B and C/D).

Penalties:
-1 touchdown for 1-2 people out of uniform

-2 touchdowns for 3-4 people out of uniform

-3 touchdowns for 5 or more people out of uniform

Teams in the lower divisions will be exempt from the shirt numbering rule, however the wearing of numbered shirts is STRONGLY encouraged.

Referees
We endeavour to have 2 referees for as many games as possible and request all teams to nominate at least one player to referee.

Referees receive payment for each game they officiate, as well as being provided with a referee shirt and the opportunity to receive referee coaching and become accredited.

AUTA wishes to maintain a fair and friendly environment and will not tolerate any abuse directed at referees, and reserves the right to send off from the field any player whose behaviour is deemed unacceptable, which may result in further game suspension. For information on touch rules and code of conduct, refer to the Touch SA website's Rules, Policies & Insurance section.

Game balls
Teams will be given their own touch ball at the start of the season. The home team (team listed first in the fixture) will be responsible for providing the game ball each week. A penalty of -2 touchdowns will be applied to the home team for failing to provide a game ball.

Hot weather guidelines
For the open divisions, if the 4pm temperature at Adelaide (as given for Kent Town on the Bureau of Meteorology website) is:
35.9 or below, games will proceed as normal from 6:10 pm;

36.0-37.9, games will take place at the normal time, but will be modified to the form of four quarters of ten minutes, with a 3-minute break between quarters one and two and three and four, and a 5-minute break at half time;

38.0-39.9, games will be delayed until 6:40 pm and will be modified to three periods of ten minutes each, with 3-minute breaks between each ten minute period. However teams with fewer than 7 players will not be eligible to play and will be forced to forfeit;


40.0 or above, games will be cancelled.
In the event of extreme wet weather or thunderstorms games may also be called off. This decision will be made as soon as possible and be communicated on our website and to team contacts, where possible. In the case of extreme temperatures before 4pm games may also be called off at the discretion of the committee.

Male/female player eligibility
For the open divisions, no more than three males may be on the field at any one time. However, boys under 13 and men over 55 may be counted as females on the field, although only one "non-female" may play at one time. Please include any boys or older men wishing to play as females in your nomination form.
Also note that juniors must be at least 10 years old before January 1, 2018 to compete in the open G/H division. Juniors must be at least 14 years old before January 1, 2018 to compete in the higher divisions. Dispensation may be given to younger players at the discretion of the competition coordinators.
Player nomination and finals eligibility
All players must be included in the team nomination before the commencement of the season. Any additional players will need to be approved by the competition co-ordinators, and may result in a team being regraded. Players are not permitted to play in more than one team.
Casual subs will be allowed when the following conditions are met:
For senior teams: the team has fewer than 4 players of the fill-in player's gender available for the match

For junior teams: the team has fewer than 5 players of the fill-in player's gender available for the match.
A registered player may fill-in for teams above their registered team's division. Registered players may fill in for a team in the same division as their registered team, only upon approval from the opposition team's captain.
To be eligible to play finals each player must have played at least 3 games in the minor rounds. Sign-on sheets will be provided before the commencement of each game at the front desk, and players are advised to sign these sheets before each game they play.

Playing rules and regulations
AUTC adheres to the playing rules and regulations as outlined by the Australian Touch Association. The TFA Code of Conduct can be downloaded by clicking on the link below. AUTA's affiliate by-laws are also available below.


Sports Training by Physio Friend
On-site physiotherapy will be provided by Physio Friend, for assessment of injuries, first aid, taping, rub downs and physiotherapy-related advice. Acute injuries will take priority over other conditions. Players must provide their own tape or purchase tape from AUTA.

Physio Friend will offer on-the-spot appointment bookings to their Unley Clinic, and will provide a 10% discount on all services to participants of the AUTC Waite Competition.
For further details, please don't hesitate to get in contact (enquiry@autouch.org.au), otherwise see you at the fields for a fun season of summer mixed touch!