Twamley Cup
The 2016 Twamley Cup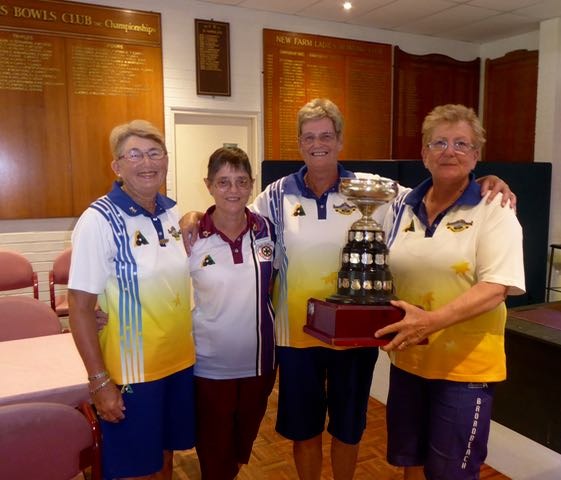 2 October 2016 saw Brisbane waking to a perfect blue sky day and the wind had dropped.
The day was very generously sponsored by an 'Anonymous' donor andwe all know events like the Twamley Cup don't go ahead without sponsorship. We are very grateful to the major sponsor.
24 teams of ladies arriving and ready for a cuppa and bun before Game 1 began. This year saw players from 25 different Clubs in SEQ to be part of the 96 ladies ready to battle out for the Twamley Cup.
Amongst the 24 teams present were previous Twamley Winners-
Marie Lipp's 2015 team and also 3 of her 4 2014 winners (Marie Lipp, Liz Parry, Julie Ezzy, Tinie Pearce)- United Sports Club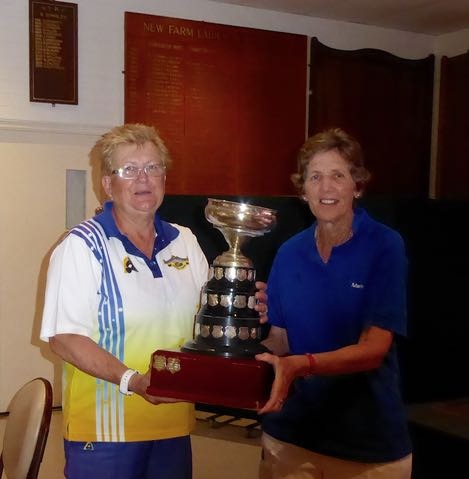 Jo Mahony (Wellington Point) was part of the 2003 winning team playing for Capalaba.
Jenny Blundell (Everton Park) 1997
Now onto the games!
In Game 1 one of the most surprising results was when Marie Lipp and her winning team of 2015 lost by quite a margin to Debbie Logan's composite team. So the day was sure to be an interesting one!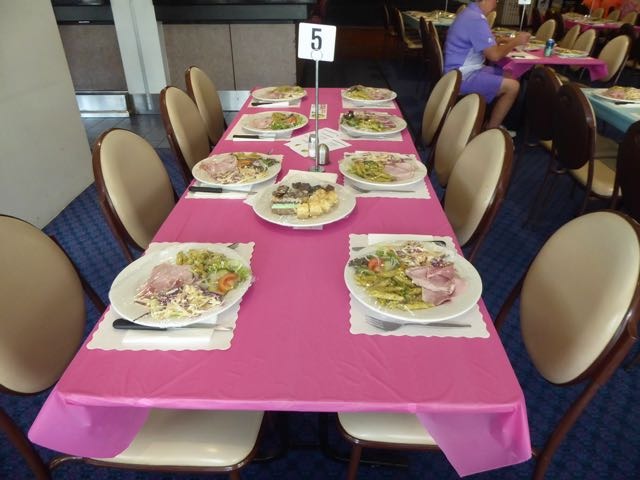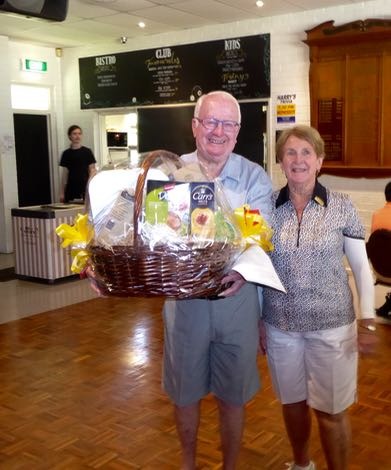 We then broke for a very refreshing ham and salad lunch and some small treats for dessert. Whilst we were eating lunch MC Ian Macaulay gave the ladies a brief history of Maud Twamley and what an incredibe woman she was back in the 1930's. Mrs Twamley was the Foundation President of the QLBA but sadly had past away before being presented with her President's badge, which is attached to the Twamley Cup. Maud Twamley was a member of "Riverview" Bowls Club where she was President in 1929. Riverview then was invited to join New Farm Bowls Club in 1941.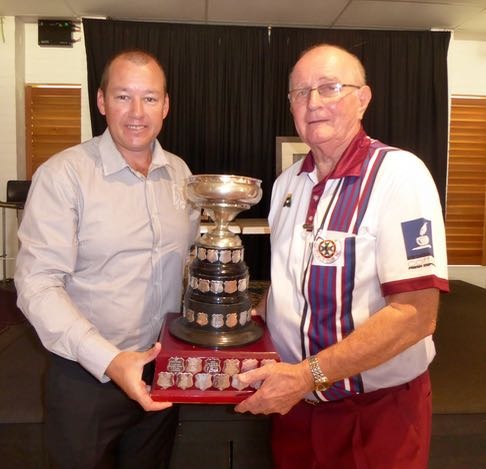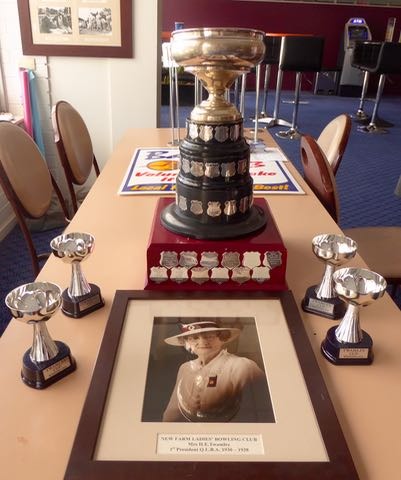 Bowls Qld newly appointed CEO, Brett Wilkie then spoke to the ladies and helped to draw the great raffle prizes. Thanks to Crackerjack Sports, Minister Grace Grace, Merlo Coffee, Yalumba Wines and Coles Supermarket. (The miniature Twamley Cups looked wonderful thanks to Past President Paul for providing these.)
After Game 2 the competition was really warming up with just 7 teams on 2 wins. (Pauline Parkin-Sunnybank, Liz Leitch- Everton Park, Sandra banks- Cleveland, Marie Webber- Everton Park, Dawn Denford- Pine Rivers, Christina Pavlov- Broadbeach/ New Farm, Jo Mahony- weilington Point). Some more surprise losers in game 2 just showing the toughness of the Twamley Fours.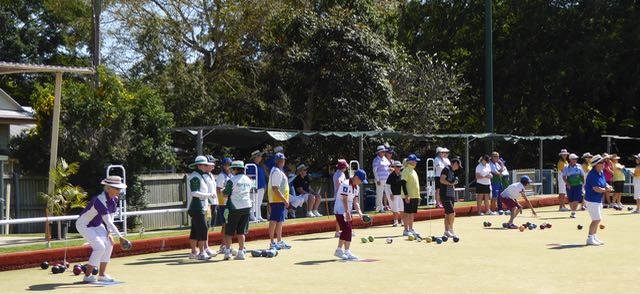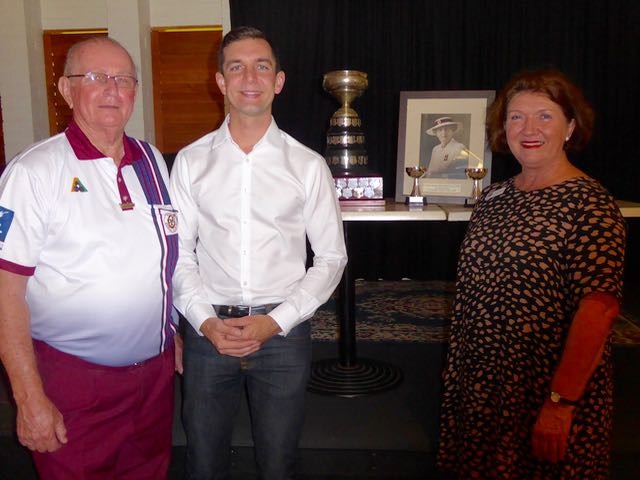 During Game 2 Federal Member for Brisbane Central, Trevor Evans and Councillor (and New Farm member) Vicki Howard dropped in to have a look at the games being played. Minister Grace Grace was also to attend but was called away on Ministerial duties.
A short break with lots of home baked goodies and a cuppa then back out for Game 3.
Game 3 saw Chrissie Pavlov's team having a tight tussle with a composite team skipped by Pam Russell who hadn't won a game and certainly weren't giving them a easy run to the finish line. As was the same for Dawn Denford who with 2 ends to go were 5 down vs Chris Hoad! Miraculously Dawn's girls got a 5 to make it even then on the last end they got a 1 to win! Liz Leitch's quiet achievers just beavered away having had 2 small wins and then in the last game vs Jill Newman's composite team Liz got up by 7 to have 3 wins. Sandra Banks' team played fellow Cleveland ladies to have a 1 point 1; so 3 wins. Jo Mahony's Wellington Point team had a Draw with crafty Joan Fox of Sunnybank which took them out of the Major prizes.
2016 TWAMLEY PRIZES WENT TO-
1ST PLACE- CHRISTINA PAVLOV, ANN MC CLURE, VAL JACKSON (BROADBEACH) AND BETTY HERTRICK (New Farm) 6 + 23
2ND PLACE- DAWN DENFORD, LINDA MORISH, MAREEN PHELAN, JANET HEALEY (PINE RIVERS) 6 + 18
3RD PLACE-LIZ LEITCH, JO KING, DI FOX, PAM WRIGHT (EVERTON PARK) 6 + 16
4TH PLACE-SANDRA BANKS, GAYLE NEWMARCH, KERRY HEELASS, BETTY CLARKE 6 + 10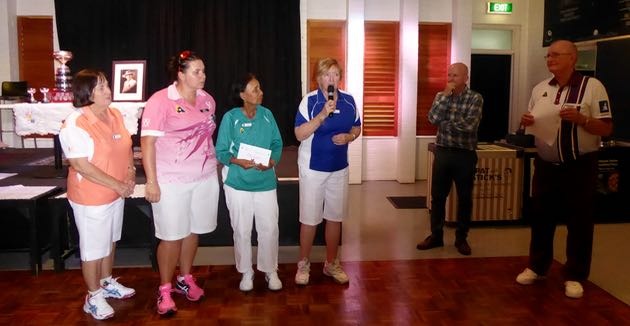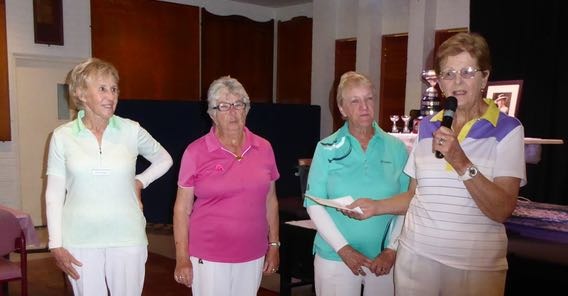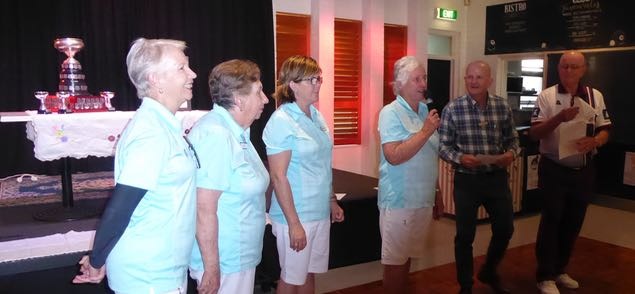 Highest Score Round Winners-
Game 1- Debbie Logan, Sue O'Toole, Karen Goldsworthy, Glenys Read (comp team)
Game 2- Denice Turner, Maureen Payne, Debbie Farley, Margaret Murphy (Yeronga)
Game 3- Jenny Blundell, Annie Russell, Merril Ahern, Denice McLean (comp team)
Last Game winners not already in prizes (bring in a truck load of wine)
Jo Mahony, Noela Kopelke, Ree Patterson, Lesley Norriw (Wellington Point)
Jenny Fleming, yvon Taylor, Chris Pitts, Pam Jamieson (Algester)
Joan Fox, Angela Carlish, Edna Crawford, Bev Copeland (Sunnybank)
Bronwyn trotman, Maureen Rees-Davies, Jocelyn Gabbett, Margaret Walker (Merthyr)
Sue Bond, Karen Mateer, Liz Ferguson, Judy Collingwood (Ferny Grove)
Patsi saunders, Robyn Ellerman, June Cannan, Julie Donaldson (comp team)
Janelle Jones, Gill Homan, Bev Marshall, Sue Teitzel (Wellington Point)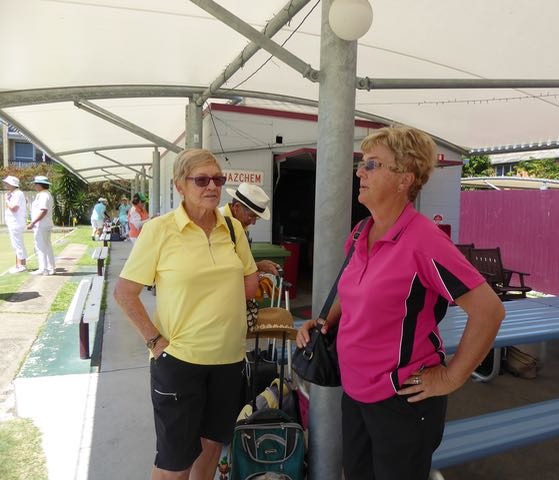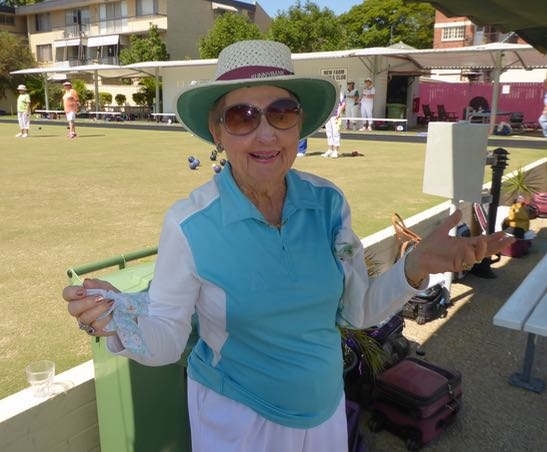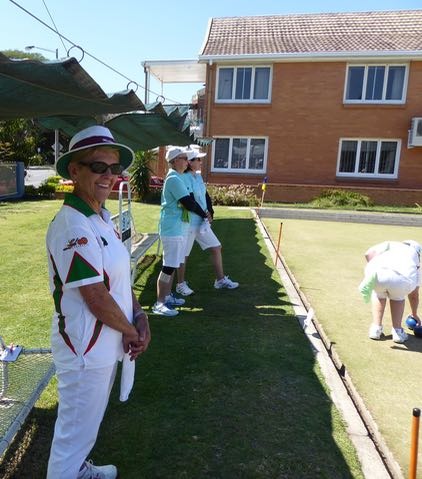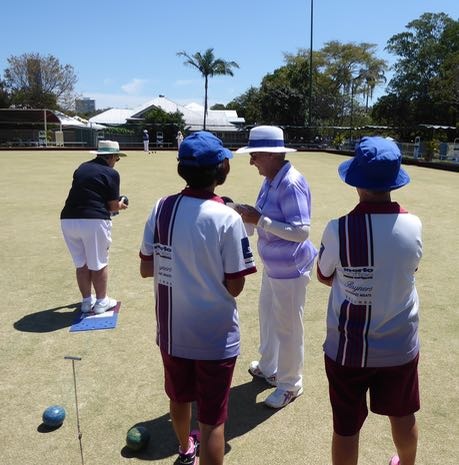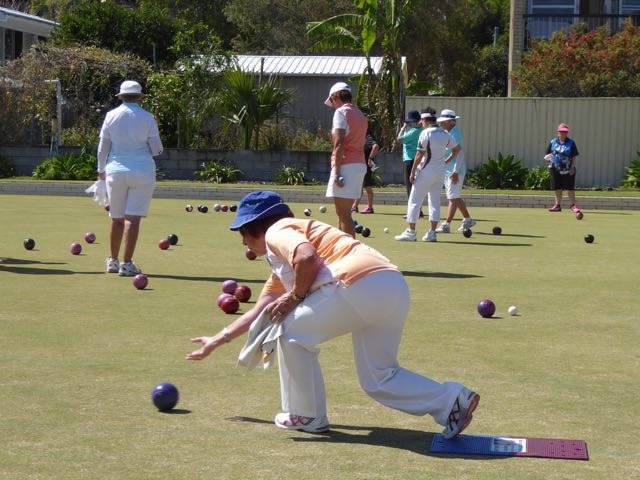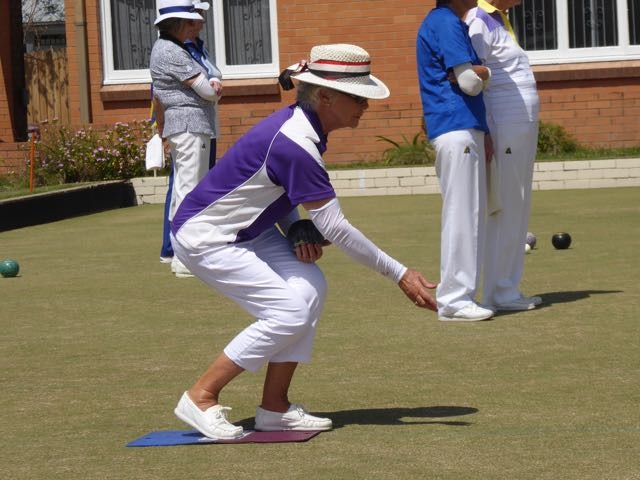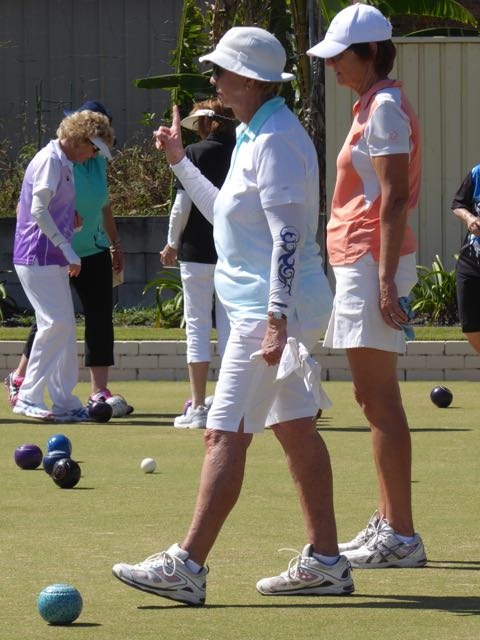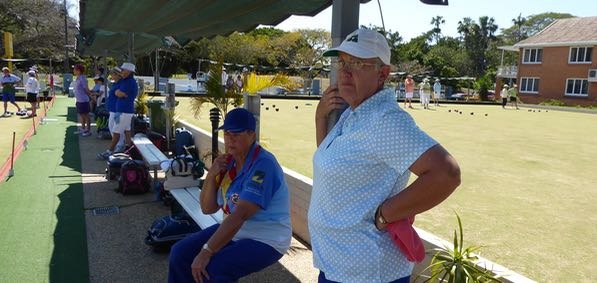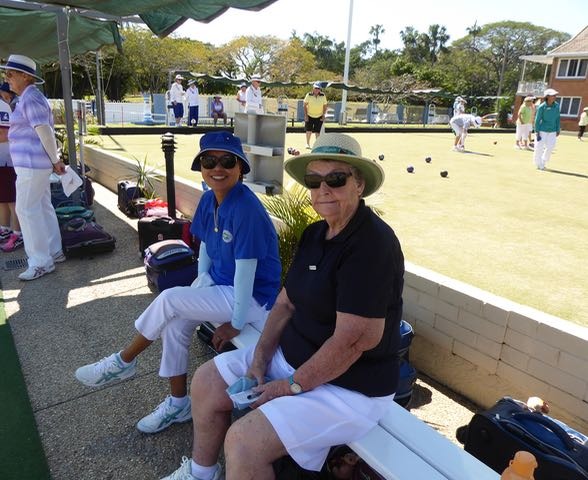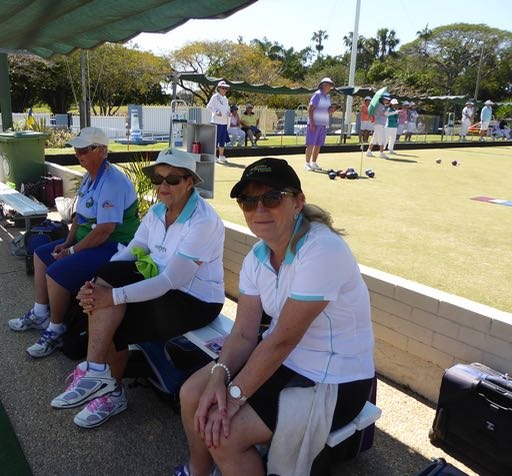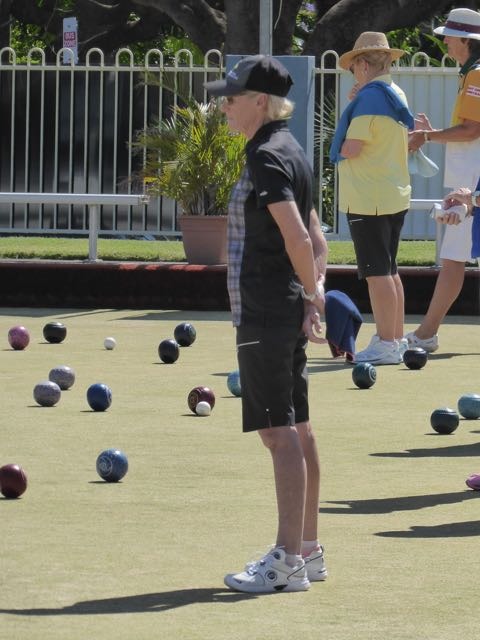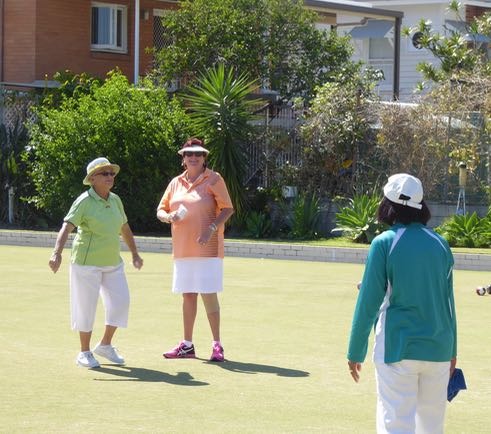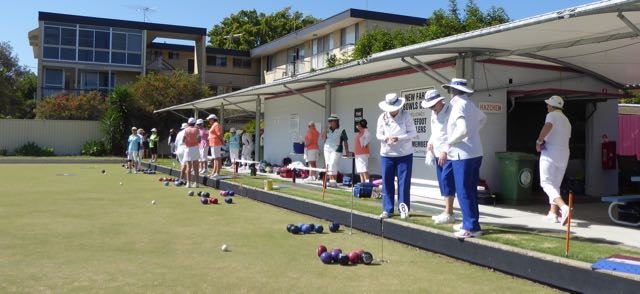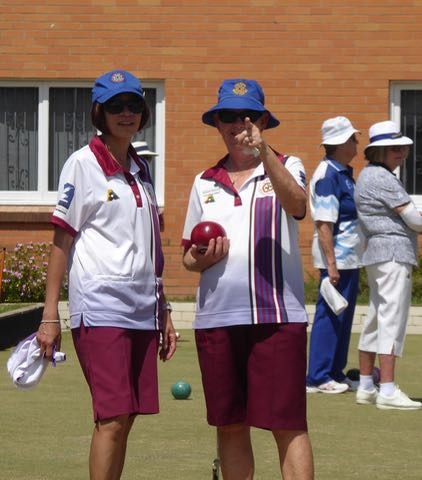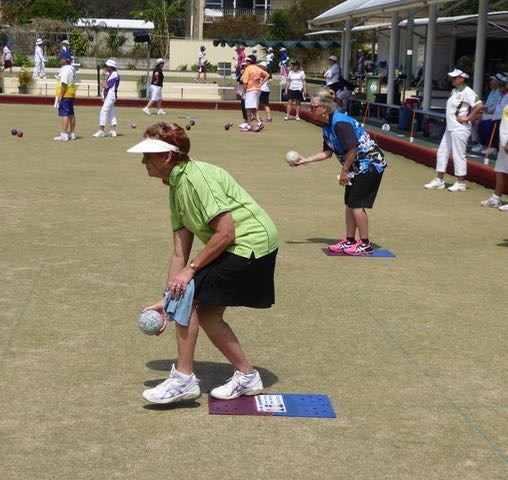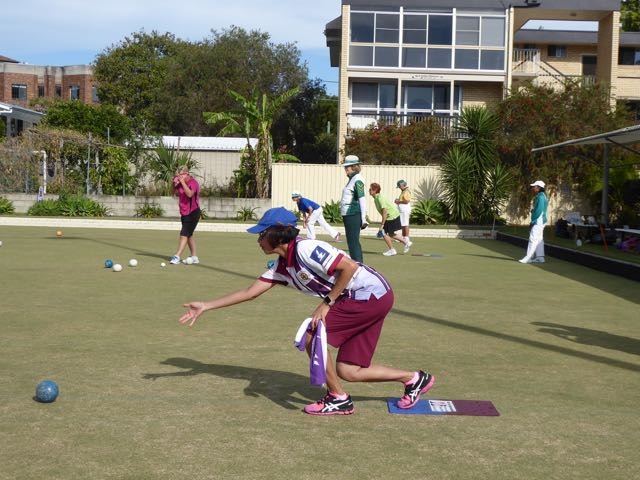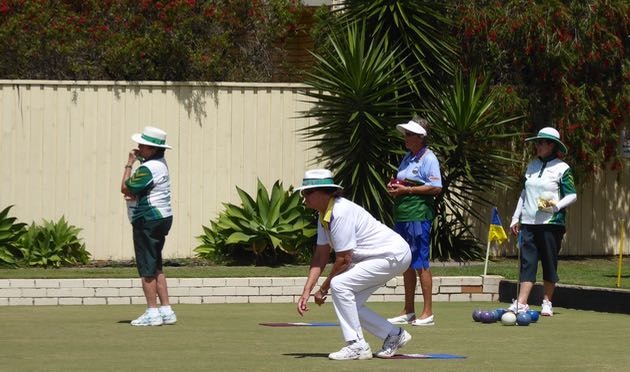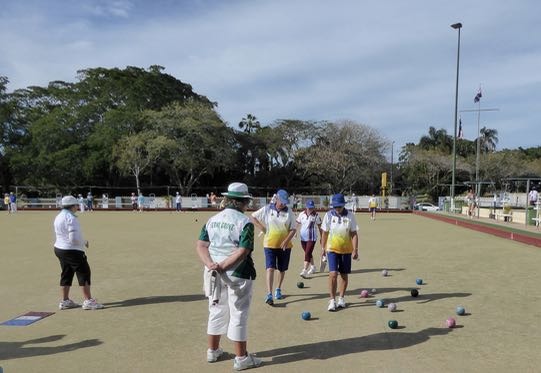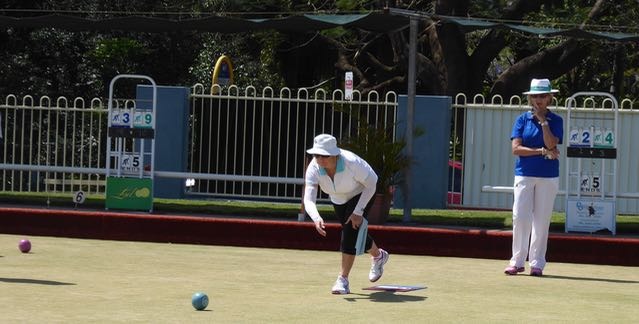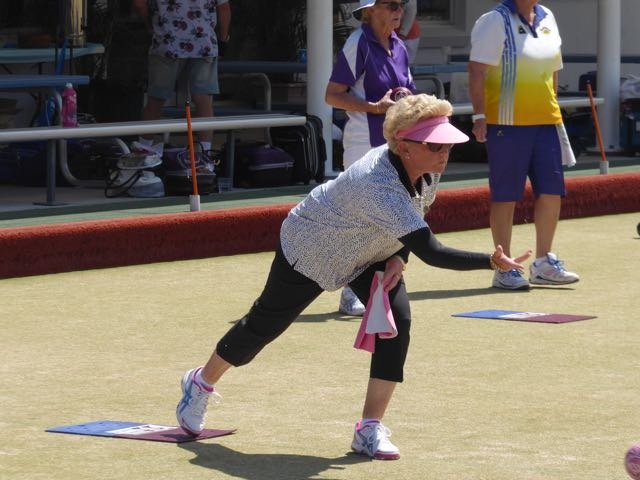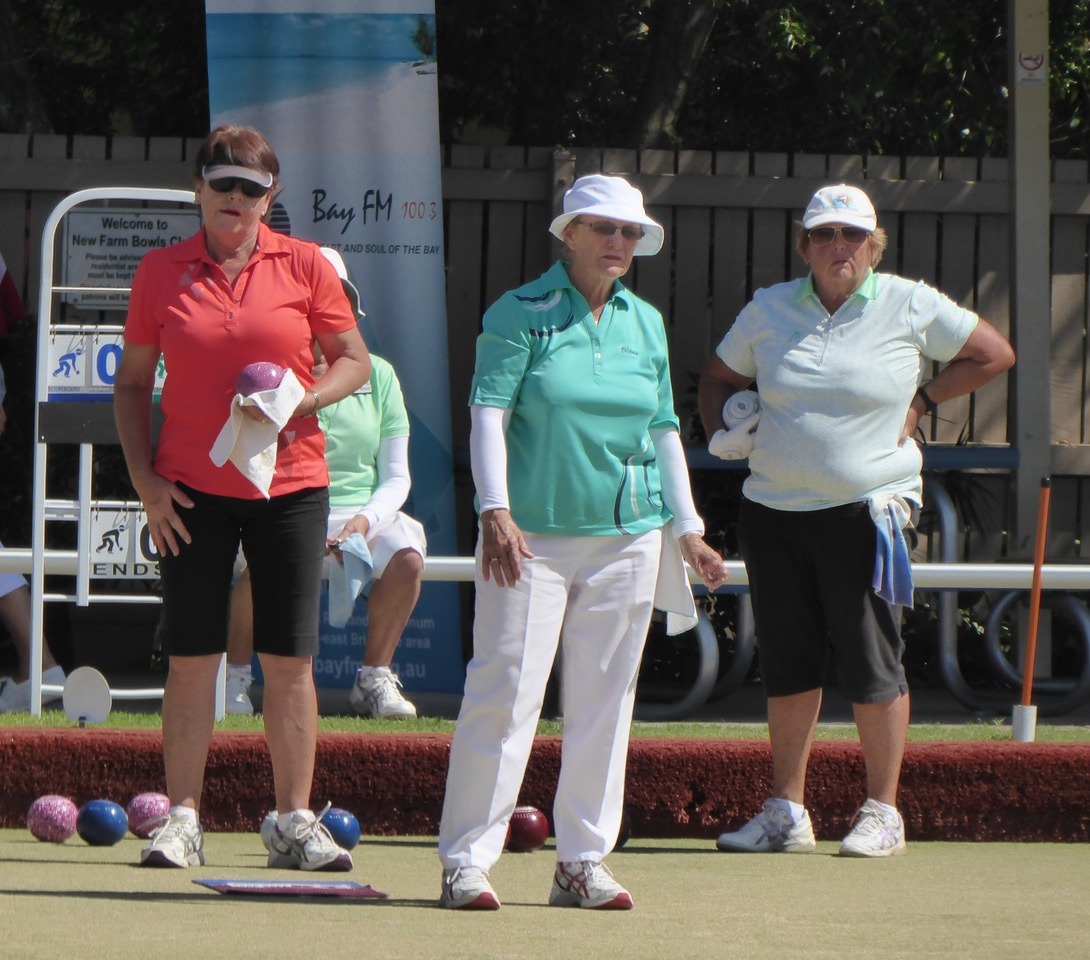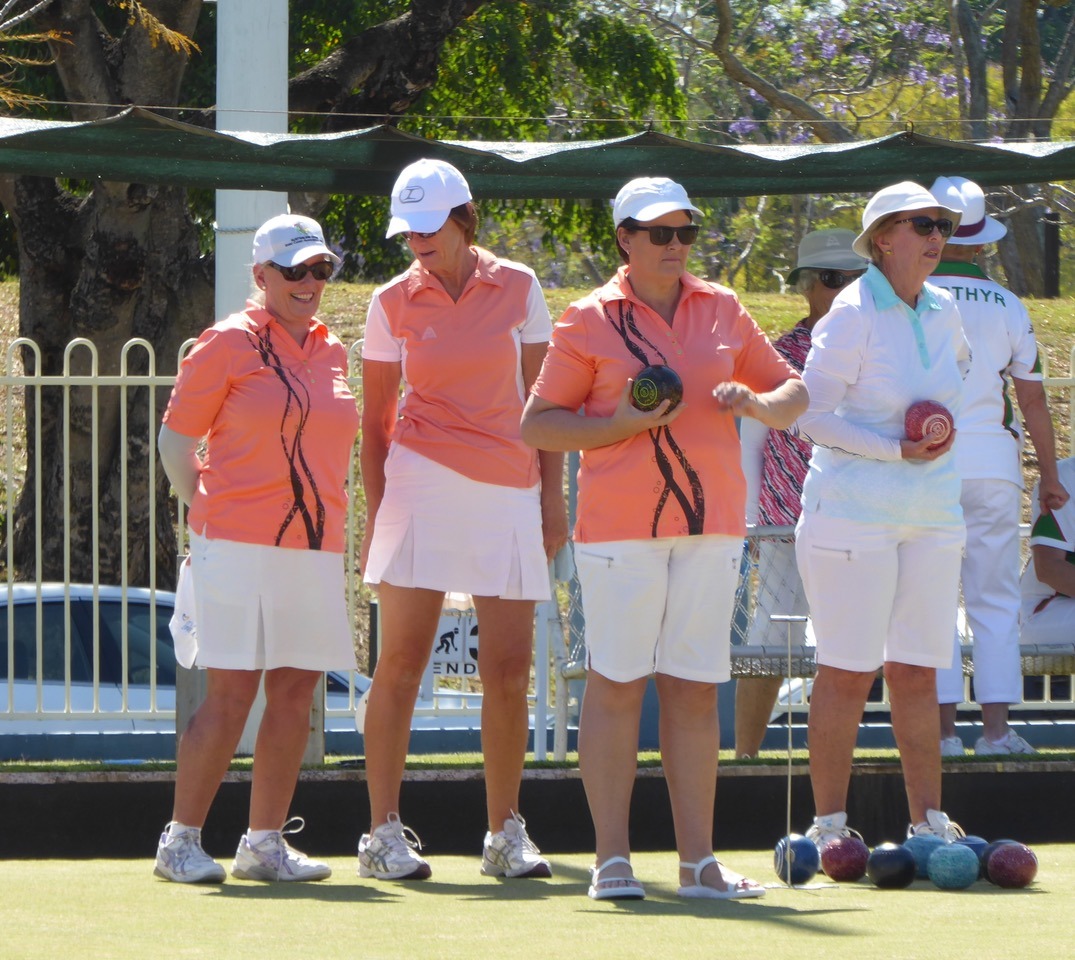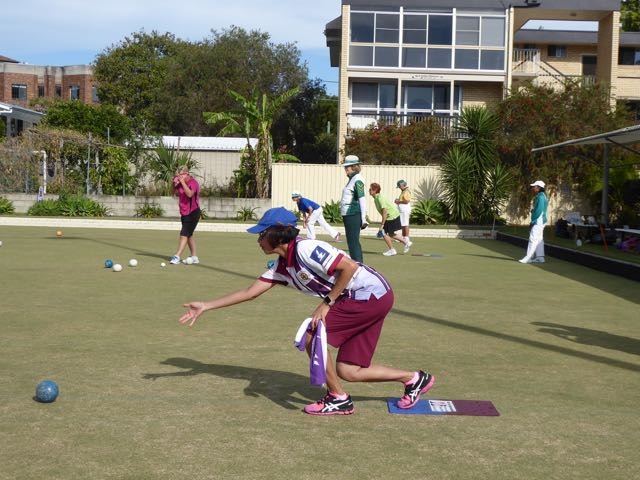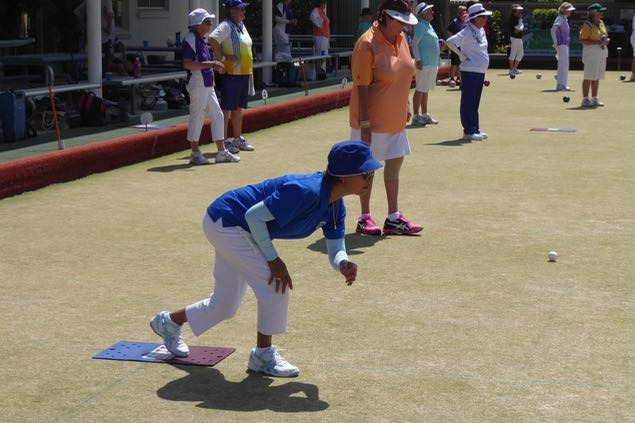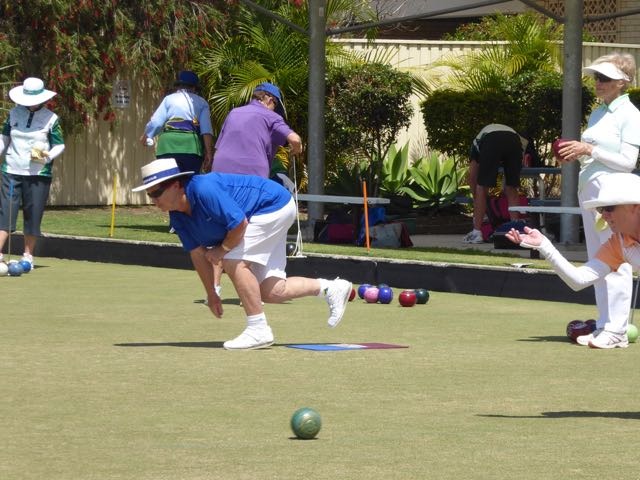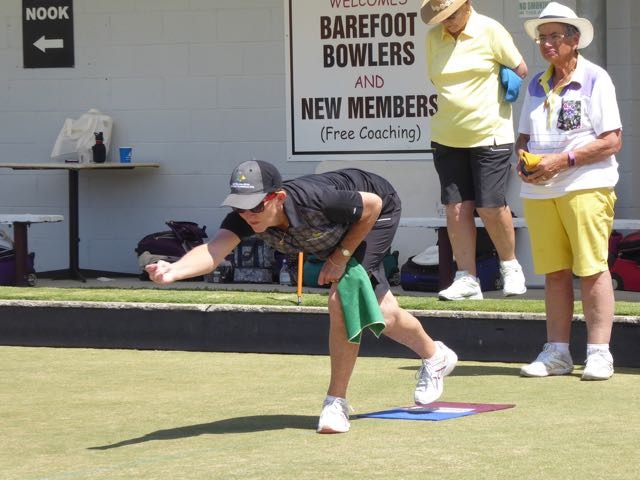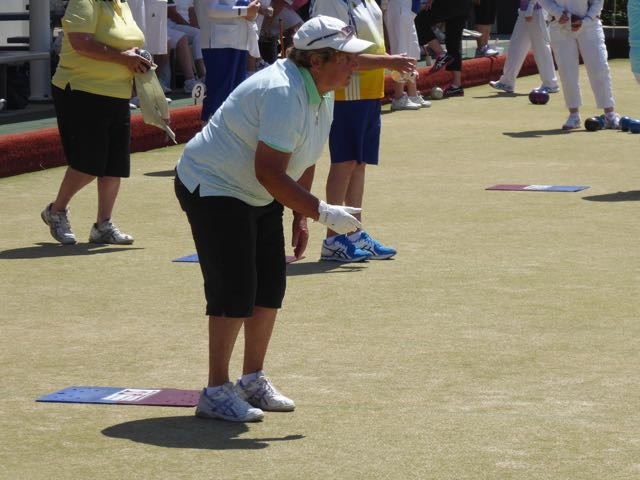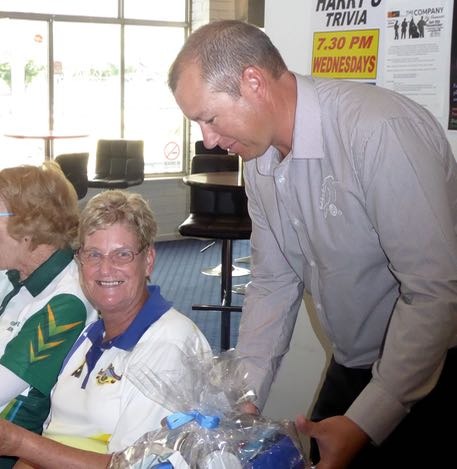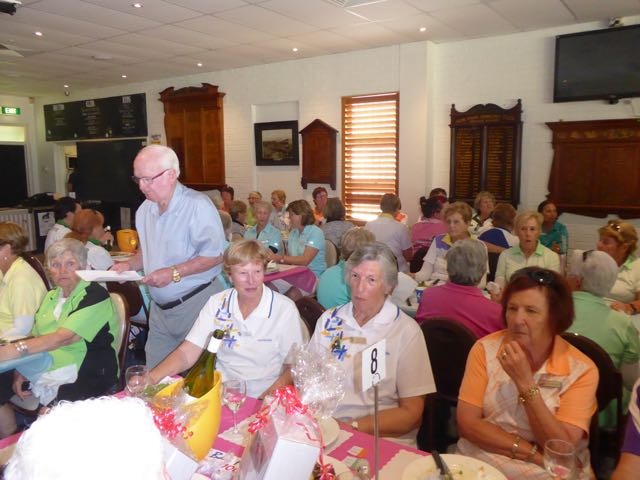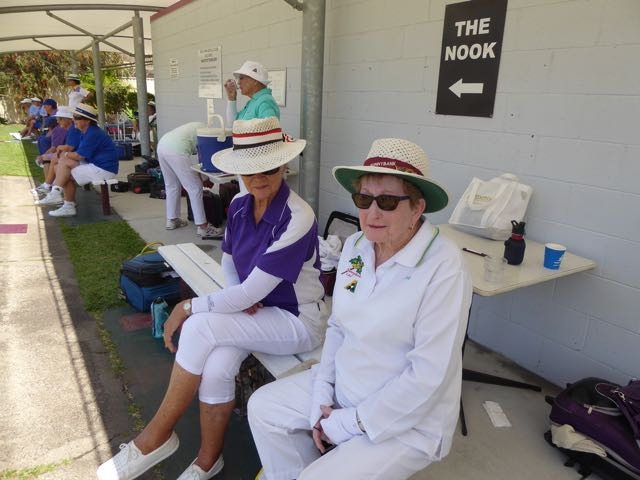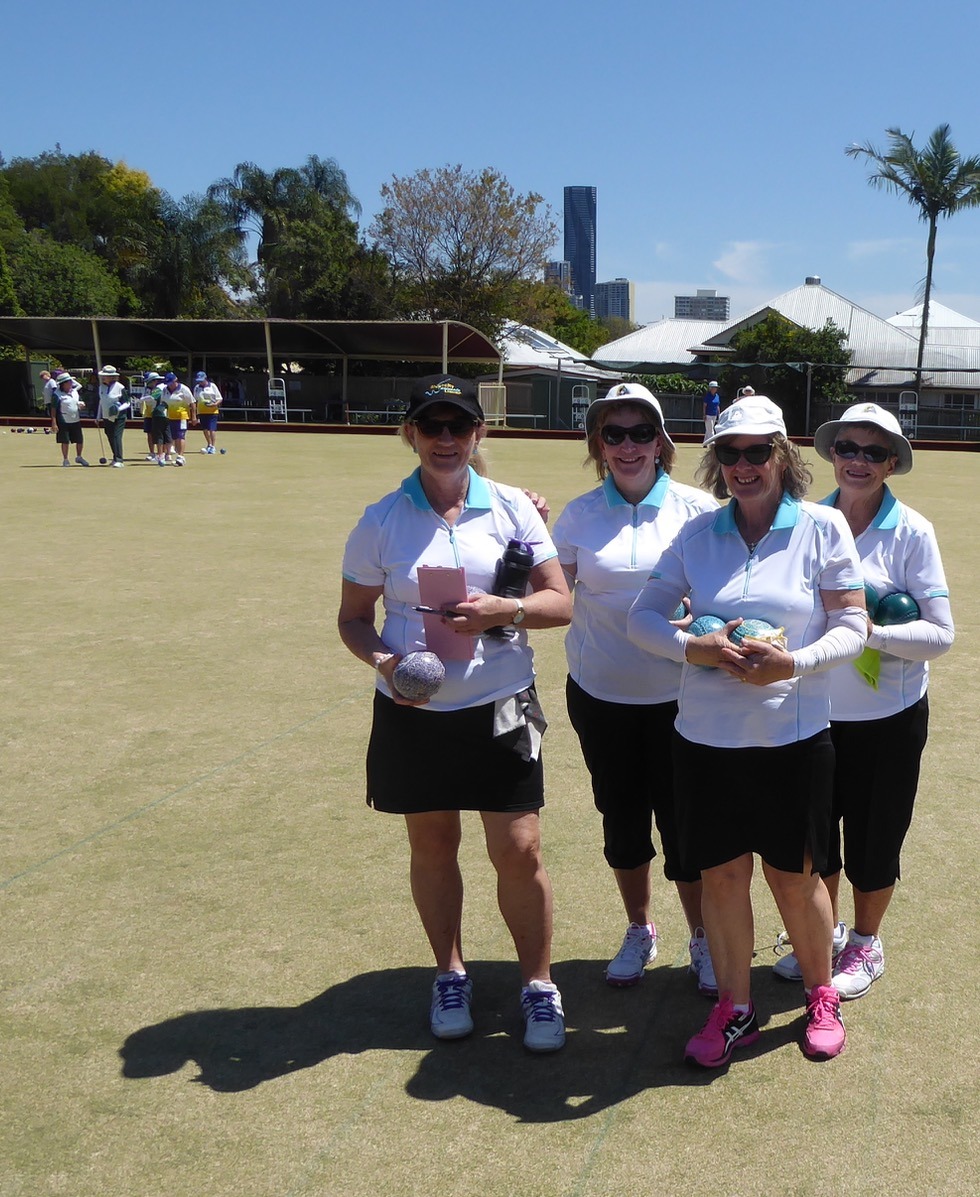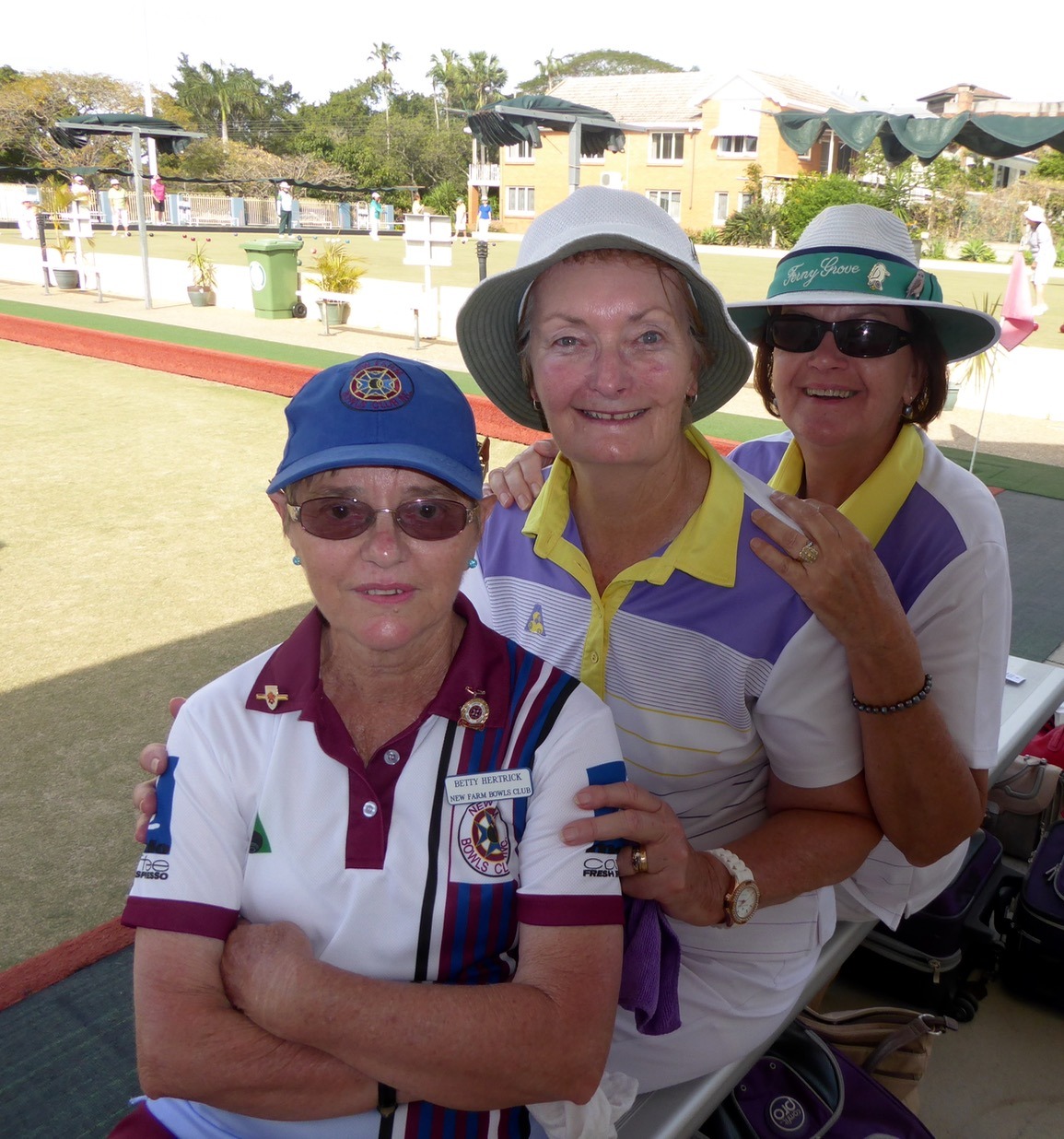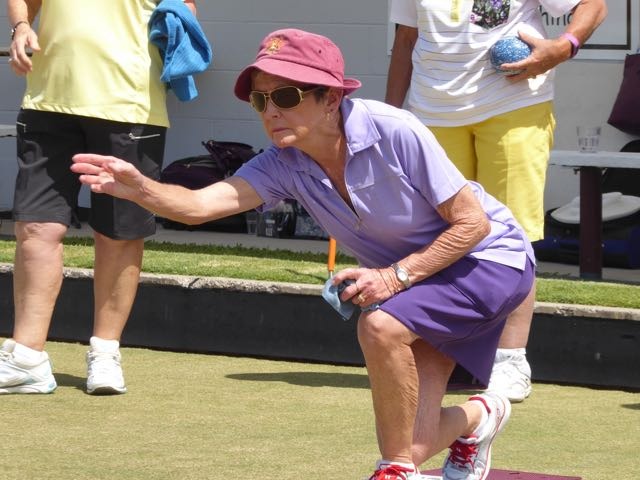 The feeback received throughout the day was that New Farm had run a very well organised event. Of course this wouldn't be possible without Cody and Cath and Bar staff and Sherman and staff in the kitchen.
Then of course there are the New Farm Volunteers and Umpires for the day- a huge thank you to all. Garry and Betty your preparation of the score board and table settings looked lovely. Garry you lost your chief helper as she had to go and win games!!!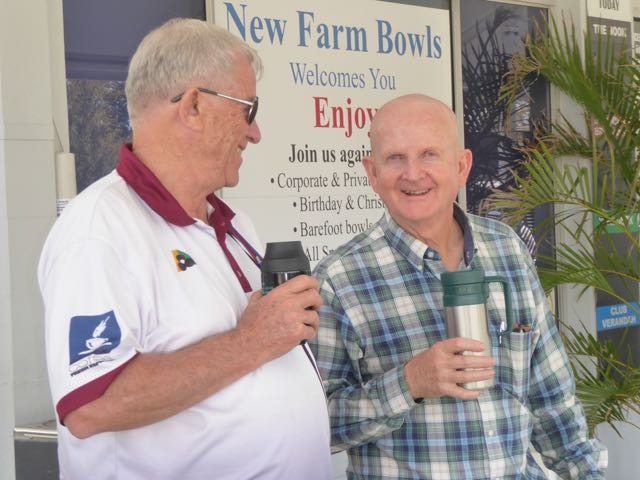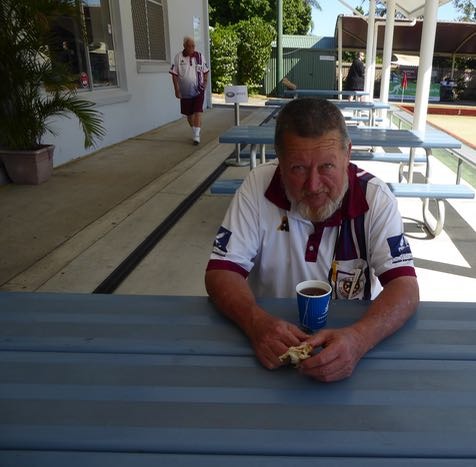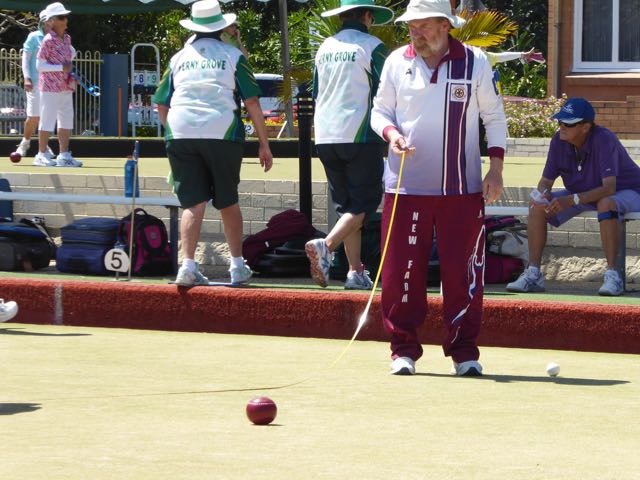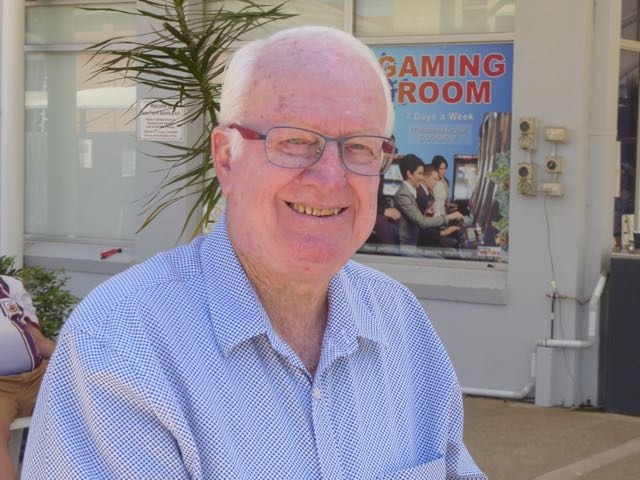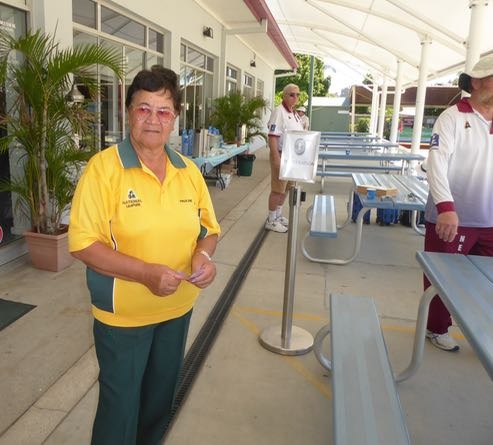 Let's hope we can do this again in 2016.
Thanks to Bowls Qld for allowing the Twamley Cup to be played again.
Thanks for supporting the event once again.
Cheers
Wendy Peach
2015 Twamley Cup $2000 Ladies Fours Tournament
New Farm Bowls Club - Sunday 4 October 2015
What a wonderful day of bowls competition at New Farm Bowls Club yesterday. After careful planning it seemed that the
Twamley
Cup
day went off smoothly.
Great weather started us off well with a chat and cuppa before getting onto the Greens. The Greens looked wonderful with 96 ladies across the 2 Greens.
After game 1 we headed in for Leg ham and Salad lunch and dessert. Then out onto the Greens for game 2. This round sorted out the rankings and only 7 teams had 2 wins at the end of the middle round.
C Pavlov 4+25, M Lipp 4+23, C Rembacher 4+23, M Webber 4+ 19, S O'Toole 4+15, L Leitch 4+7, R Imberger 4+6
A short break with a cuppa and a bite to eat we headed into the Final round. Lots of tight tussles occurred!
2015

TWAMLEY

WINNER- M Lipp, J Ezzy, L Parry, T Pearce (6 + 33)
2nd place- L Leitch, J King, P Anderson, D Fox (6+11)
3rd place- C Pavlov, M Styles, S McKenzie, A McClure (5 +25)
4th place- C Rembacher, H Wood-Bradley, P Howard, J Woods (5 + 23)
1- J Fox and team
2- K Gauntlett and team
3- D Denford and team.
And lots of last round winners not in main prizes scored a bottle of wine each.
Congratulations to Marie Lipp's team. 2 years consecutively is very well done. The
Cup
will be engraved in the near future and no doubt Marie will be keen to then collect it from Bowls Qld to enjoy at IUS and Sunnybank!
If you go to
New Farm Face Book
link you will find lots of photos from the
Twamley
Cup
. Enjoy!
We hope you all enjoyed the day and we are very keen to get feedback. When we have set a date for 2016 we will be in contact. Our list of interested people keeps on growing!
Thanks to everyone for supporting the event.
Regards
Wendy Peach
(for the
Twamley
Committee)
Review some history about Maud Twamley [who was President at Riverview Club in the 1930s (that then joined later with New Farm) ] and also the history of winners of the Twamely Cup, in the two PDFs documents attached below.