Weekly Events

Tuesday Nights -
The BUG (Brisbane Unplugged Gigs)

The BUG is a Folk Music Club bringing groovy tunes to the New Farm Bowls Club each week.
Bring down your guitar, keyboard etc or just your voice to perform on the blackboard, or just come down to hear the amazing booked acts.

Entry $10/$8 conc. 7.30pm til late.
See www.brisbaneunpluggedgigs.org for more details

Wednesday Nights -
Trivia

Put your knowledge to the ultimate test Trivia every Wednesday night from 7:30pm.
Win great prizes including Bar Tabs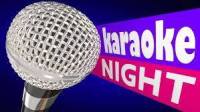 Thursday Nights -
Karaoke
Cancelled due to lack of interest
Friday Night -
Free Raffle Friday Night and Membership Draw

All are welcome to come in and try their hand at winning the free weekly raffles.
All you need to do is buy a drink for a ticket into the draw to win a meat tray, a chicken tray, bottle of wine or a $20 bar tab.
Drawn @ 7 pm. Good Luck.

Meat Tray proudly supported by Rayners Gourmet Meats.

Jackpot Membership Draw is Back.
Membership Draw prize starts at $150 then JACKPOTS by $50 each week if the lucky member drawn is not present.
To be eligible to win the JACKPOT you must be present at the time of the draw and you must produce your current membership card and proof of identification. Membership draw is open to Full and Social Members.
Come early and enjoy the Friday Night Meal specials.

Saturday's -
Phantom Race Calls
Buy any drink or meal to recieve 'play money' to bet on your favourite horse from 3pm every Saturday