Fees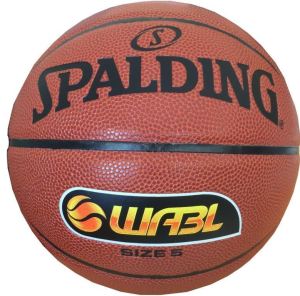 As you will have seen, over the past few months we have been making massive strides as an Association and we are excited to have a record 26 teams and an amazing community behind us in 2018.
Since our initial trials on January 21, we have been fortunate to have worked with Colin Driscoll to implement an exciting development program that will underpin our WABL program in 2018. The start of this was seen with our 2018 Induction Days, a huge step forward for our club. This program will help drive the Redbacks program further and ensure our community see a truly holistic approach to developing athletes and well-rounded people.
The 2018 Induction Days saw over six hours of on-court and off-court work, working on our athletes fundamentals, team building, sport specific testing, referee education and rest/recovery sessions. We also had an interactive session with our 2018 WABL parents on where the association is at and seeking vital feedback on 2018.
We have also recently appointed a General Manager, with Christian Rice joining us from Basketball WA to guide our clubs future and work with key stakeholders to drive key growth strategies for the club.
This year has plenty in store with lots more exciting announcements in the pipeline and a new brand to be unveiled shortly as well. We are sure you will agree, the vibe around the Association is very exciting!
Our 2018 Pre-Season fees have now been set and are due by Wednesday 21 March. The Pre-Season fee includes:
All

Pre

-

Season

training until

April 20

(earlier start from 2017)
2018 Induction Day with Colin Driscoll (new in 2018)
Grading Tournament (Entry Fees, Referees Costs, Door Entry)
PBA Administration
BWA Affiliation Fee
This year our Pre-Season fee has been set at $166 for teams who are attending grading and $146 for those who are not attending grading (Under 12 Div. 4 Boys, Under 14 Div. 4 Boys, Under 18 Women and Under 20 Men).
Payment can be made in a number of ways:
Online (Credit Card, PayPal, POLiPay

Click here to register online
Please ensure you check the correct product before finalising your registration.

Online/Bank Transfer (to PBA account)

BSB: 036 087
ACC: 127278
Reference: Child's Surname & 'PS Fees'

In Person:

At PBA Office in Vic Park between

8am - 3pm

Tuesday-Thursday (Credit Card only)
Bank Deposit (using above bank details)

KidSport Contact admin@perthredbacks.asn.au to organise your KidSport payment.
Payment Plans can be arranged by contacting the PBA Office on admin@perthredbacks.asn.au or calling 9472 8110.
Best of luck to our teams who are competing this weekend and over the coming weeks at the BWA Grading Tournament. We look forward to seeing everyone on court and representing the Redbacks in the first official event for 2018!